Our crystal-clear HD voice calls reach your reception staff and agents when you want, where you want, how you want, and on the devices you want. Whether it's a desk phone, in the contact centre, working from a home office, or roaming the premises on a mobile phone, you never have to miss a call.
Find out more about Evolve IP's Unified Communications solution for the hospitality industry.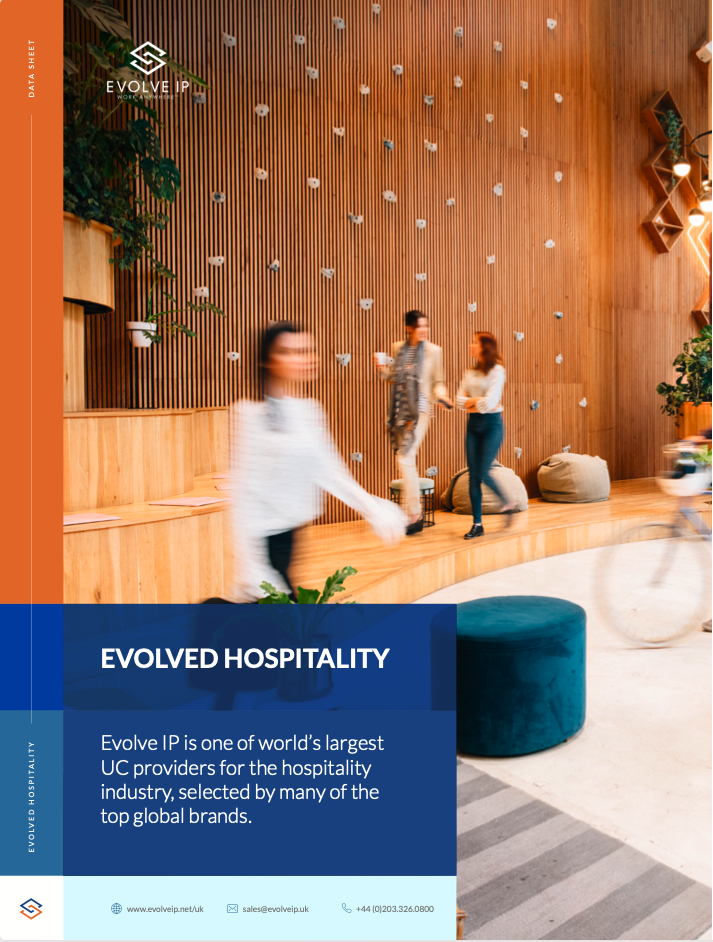 Simplify and future-proof your technology footprint with Evolve IP






It's nearly impossible to stay on top of every change in technology. Partner with Evolve IP and gain the combined experience of hundreds of technologists, all acting as an extension of your IT team. Helping you do more with less.
Featured By



Certified By