Do you have a client in mind that would benefit from Evolve IP's Microsoft Teams Enterprise Voice, Cisco Webex Voice, DaaS, UCaaS, or CCaaS solution?
Evolve IP is the only provider that can start with a single remote/hybrid workforce solution and grow the account into a multi-solution contract. Evolve IP delivers integrated, "Work Anywhere" technologies that enable IT Departments to DO MORE WITH LESS by getting them out of the PC, PBX, and VPN business.

By leveraging our underlying providers (Microsoft, Cisco, VMware, and Citrix), Evolve IP offers services in 4 categories:
Microsoft Teams Direct Routing




Virtual Desktop (DaaS), Virtual Servers (IaaS), Disaster Recovery (DRaaS), backup (BaaS), and O365/Azure (SaaS)




Contact Center (Embedded in MS Teams)

Customer Experience (CX) – Leveraging DaaS with ANY CCaaS provider without a VPN or corporate owned PC
Put us up against any standalone MS Teams, Cisco Webex, VDI / DaaS, UCaaS, or CCaaS vendor – you'll find that Evolve IP offers the best support, fully-optimized solutions and the ability to consistently grow the account so you can make more money!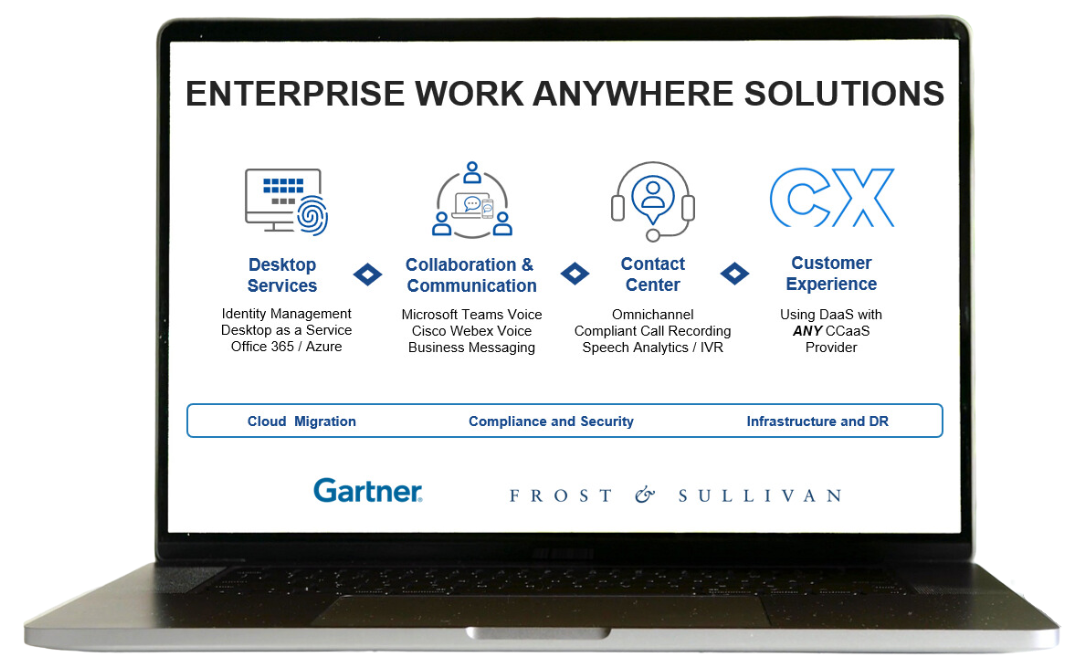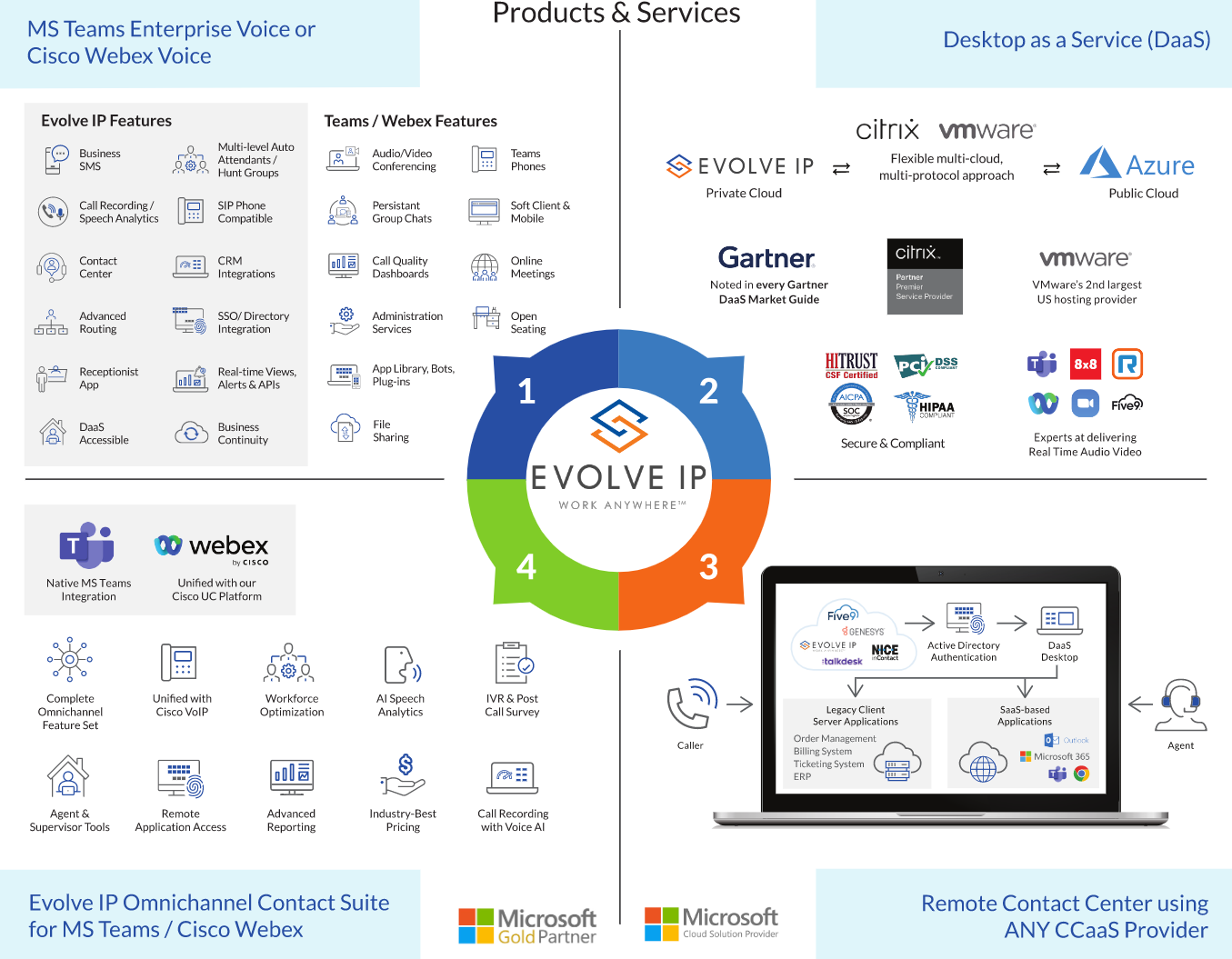 Your essential IT ally for the enterprise hybrid workforce.





Simplify and future-proof your technology footprint with Evolve IP






It's nearly impossible to stay on top of every change in technology. Partner with Evolve IP and gain the combined experience of hundreds of technologists, all acting as an extension of your IT team. Helping you do more with less.
Featured By



Certified By