Email is an organization's most important communication platform and the most susceptible to attack from outsiders, data loss and downtime. Through Evolve IP's partnership with Mimecast, customers can build a wall of protection around their organization. Deployed from the cloud, Evolve IP enables customers to focus on implementing the security measures needed without any onsite equipment or mail filtering appliances. And in the case of a planned or an unplanned outage, this service provides easy to implement options for continuous web-based email access, management and use.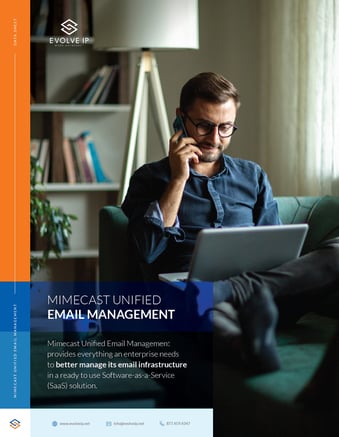 Simplify and future-proof your technology footprint with Evolve IP






It's nearly impossible to stay on top of every change in technology. Partner with Evolve IP and gain the combined experience of hundreds of technologists, all acting as an extension of your IT team. Helping you do more with less.
Featured By



Certified By