Help protect your organization's data with the email security features you need to move your business ahead. Office 365 has built-in, always up-to-date security and compliance features, for greater peace of mind.
Download the free eBook to see how Microsoft uses 20 years of security experience to safeguard your organization's data, including:
Data privacy and control
Management of external threats
Prevention of internal security threats
Secure access across mobile devices
Compliance capabilities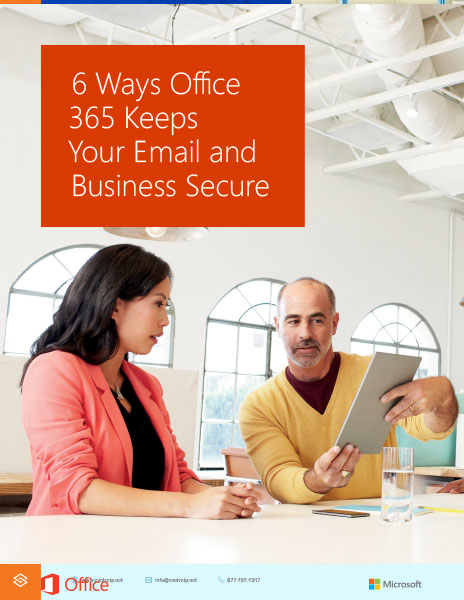 Simplify and future-proof your technology footprint with Evolve IP






It's nearly impossible to stay on top of every change in technology. Partner with Evolve IP and gain the combined experience of hundreds of technologists, all acting as an extension of your IT team. Helping you do more with less.
Featured By



Certified By