Anyone working in a call center knows how critical metrics are to a successful organization. However, many companies don't know how to determine which metrics they need to focus on.
Evolve IP has created this guide to help call center professionals identify where to focus to maximize the value of their data.
Summary:
There are many metric goals for a call center. Some of these metrics are captured in the phone system, others require additional systems or processes to collect data, and others require that you marry up the data from multiple systems to give you a holistic picture.

Business Drivers
Quality Management
Customer & Employee Satisfaction
Workforce Management (WFM)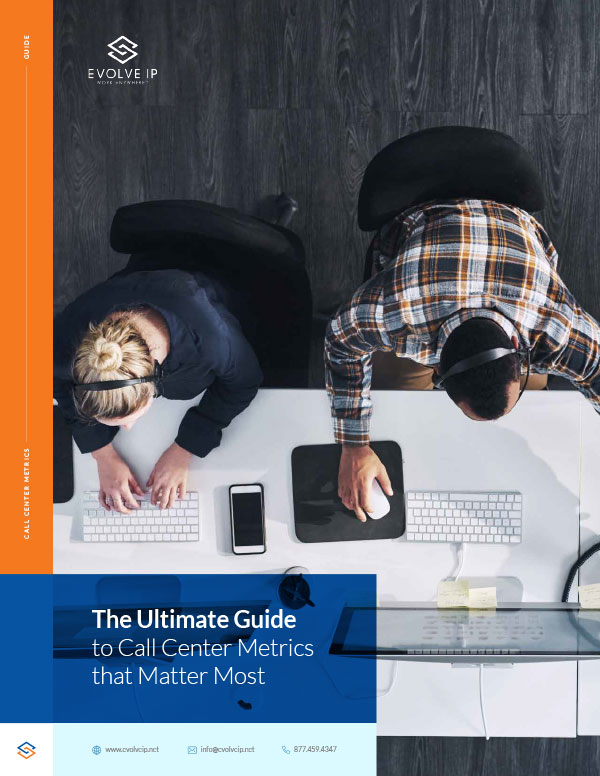 Simplify and future-proof your technology footprint with Evolve IP






It's nearly impossible to stay on top of every change in technology. Partner with Evolve IP and gain the combined experience of hundreds of technologists, all acting as an extension of your IT team. Helping you do more with less.
Featured By



Certified By