Evolve IP staff have been taking 'Work Anywhere' to new heights of success - 550 metres up a famous international tower!
Global Partner Manager, Alex Finn and Solutions Consultant, Oliver Harrison recently jetted off to Toronto, Canada to participate at HITEC, the world's largest, longest-running hospitality technology event.
The pair decided to head up the famous CN Tower concrete communications and observation landmark in Toronto – and highlight how Evolve IP technology knows no limits.
Alex explained: "As a leading global collaboration and UCaaS provider, Evolve IP understands the value of flexible working, literally from anywhere. We decided to put this strategy to the ultimate test.
"Our Work Anywhere platform provides businesses with a turnkey, seamless work experience, regardless of if they are in the office at home or at the top of a very high tower."
Evolved Hospitality
Oliver continued: "As well as our Work Anywhere technology, these our transferable solutions that can adapt and be purpose-built and become specialised technologies for particular industries, like hospitality"

"The Solution Consultant team works very closely with our partners to understand their needs. We have developed a range of solutions and services to help them support the vertical that they are targeting. An example of this would be our occupancy charging model, which we developed during the pandemic – this helped businesses reduce their overheads and efficiently operate during these times."
Evolve IP is a big player in the hospitality sector with thousands of seats in over 50 countries, supporting major hotelier brands with their communication strategies.
Evolve IP has developed bespoke hospitality solutions and has implemented project management systems that help enhance customer experience. Creating seamless check-in and check-out processes as well as bespoke cloud communication systems to help make a memorable stay.
The pair were also joined by US team member, Hank Stringer, SVP of White Label Services who works closely on the company's global hospitality projects.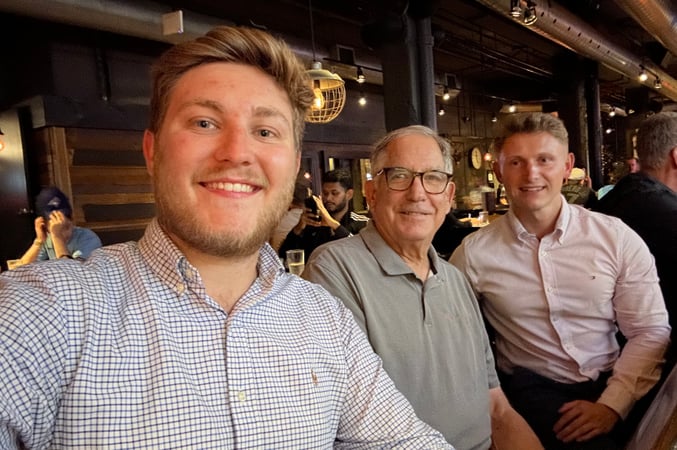 Alex concluded: "HITEC was a great event for our hospitality business, as this is a key vertical that we're very much a specialist in the UK and across the world.