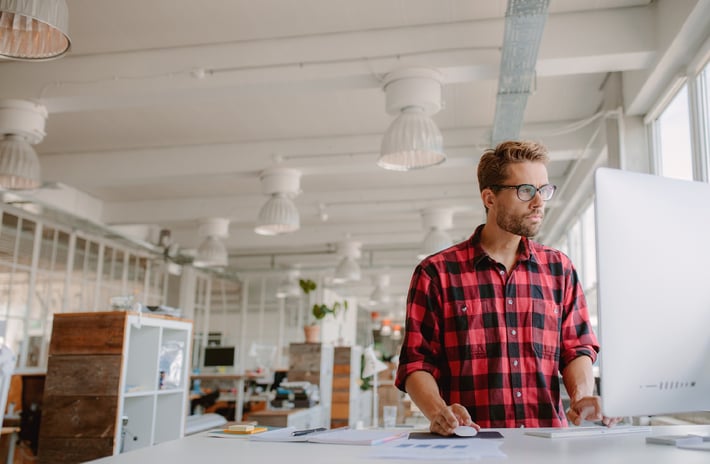 Work Anywhere Technologies that Evolve with Your Business
Evolve IP believes that improving the employee experience is the best way to improve the end-customer experience, which is how companies out-perform their competition. Our work anywhere communications platform keeps employees and customers connected with crystal-clear voice services that integrate with the applications you're already using today. Best of all, as a strategic partner, Evolve IP tailors all solutions to fit the unique needs of your enterprise, instead of forcing you into a "one-size-fits-none" service. Additionally, our ability to natively integrate with Microsoft Teams and Cisco Webex enables us to offer a truly seamless user experience that no other provider can deliver.
UCaaS feature highlights that can be purpose-built
for any communication strategy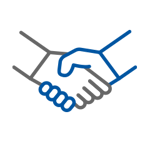 World-Class Collaboration
Our native integration with Microsoft Teams and Cisco Webex enables businesses to experience world-class collaboration features and cutting-edge voice features, that no other provider can deliver including:
• Evolve Anywhere with Microsoft Teams
• Evolve Anywhere with Webex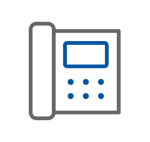 Carrier-Grade Voice
Reliable HD Audio Calling that can support any business. Provide customers with a service they can rely on.
Over the last decade Evolve IP has built one of the world's most robust data and voice networks leveraging multiple Tier 1 carriers across the globe with additional options for VPN, SD-WAN, and private connectivity. The result is a resilient, fully-meshed redundant network that provides true peace of mind.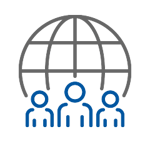 Operate as a unified organisation with integrated end-users around the globe. Evolve IP's international platform enables presence, a single directory, and the ability to move calls between locations and across geographies. Evolve IP has coverage in over 73 countries and over 500,000 users.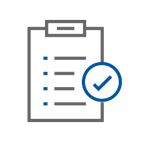 99.999% Reliability / Business Continuity
Regardless of the conditions, Evolve IP's cloud phone system and business collaboration tools will continue to work. In fact, since inception - our core platform has had 99.999% uptime! How did we do that? In addition to our geographically redundant global data centers, located in the top facilities in the world like SWITCH, we also have designed the industry's best, most-resilient network.
Video Calling & Conferencing on Any Device
With Evolve IP video calling, meet face-to-face virtually with multiple participants, regardless of their locations, dramatically improving collaboration and creating more engaging personal relationships. Evolve IP video calling can be enabled with HD voice desk phones, Windows and MAC soft clients, and on iOS and Android mobile devices.
Whether at home, on the go, or together in an office meeting room, Evolve IP's UCaaS solution empowers teams to work anywhere, anytime, on any virtually any device.
Always on - With persistent spaces, you never lose your content. intuitive filters allow you to search across people, spaces, messages, and files to find what you need quickly.

Always secure - Keep your information safe and secure with end-to-end encryption.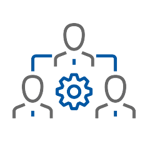 Open Seating For Complete Flexibility
Open Seating offers greater flexibility and mobility to your workforce by allowing users to log into any phone available in your office and turn it into their primary work phone.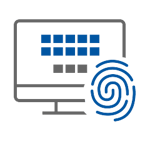 Integrations & Applications
Evolve IP integrates with all of the popular CRM integrations, messaging and collaboration solutions that most businesses need.
Unify your applications:
Access all your applications using a cloud-first, real-time platform integration designed to save time and make communication easy

Streamline Workflow: Improve your conversion rates and streamline your sales rep workflow through better customer interactions

Integrate Seamlessly: Integrate seamlessly with the applications that you're using today without the need to rip and replace and with minimal maintenance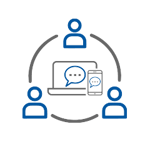 The days of checking multiple applications for messages are over. Unified messaging delivers multiple types of messages, like voice mail, email, and fax, to a single location. It enables users to communicate quickly and concisely with:
Direct and group chat
– Exchange messages instantly with a colleague or a team, and minimize email overload

Presence status – Remove the guesswork by knowing when a colleague is available to communicate

History– Never lose track of your chats by viewing yesterday, last week, last month, or all

Notifications - Minimise distractions without missing critical updates by customizing your notifications so you only get alerts about messages that matter to you

External Collaboration - Collaborate with people outside your company by adding external parties directly to spaces
Integrated Omnichannel Contact Center
Provide contact centre agents with the same powerful unified communications features.
Evolve IP's omnichannel contact centre is seamlessly integrated with Evolve IP's global voice, Microsoft Teams and Cisco Webex - improving agent and customer experience.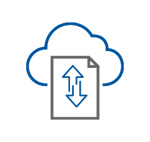 Desktop, File & Screen File Sharing
Allowing businesses to collaborate with their colleagues regardless of location.
File sharing – Simply drag and drop files with a colleague or in a space for your whole team and the files
you receive are neatly organized, searchable, saved and easily accessible from within your application.

Screen sharing – Share your entire screen or just a specific app or a document, without additional downloads or separate web collaboration apps.

Desktop sharing: Share your desktop with multiple users at the same time including internal colleagues or users outside your organization. Additionally, you can share your desktop, make a video call, share a file, and chat, all in the same instance.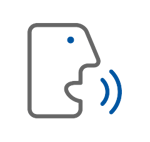 Unified Call Recording with Voice AI
Provide your organisation with a voice recording and transcription with AI-driven natural language processing. Our solution provides business intelligence that analyses call sentiment, produces interactive call transcriptions, and delivers automated notifications from keyword triggers via Microsoft Teams and email.
This feature will help businesses communicate better by enabling voice recording for every part of the enterprise – from Sales – to Support – to HR.
Anywhere Call Recording and Voice AI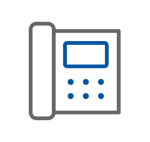 Desk Phones & Soft Phones
Our UCaaS solution works seamlessly with the world's leading handsets from providers such as Poly, Yealink and Cisco to ensure users have access to the most up to date HD technology and features.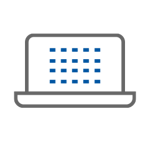 Number Routing
Microsoft Teams native voice solution does not enable number routing for true business continuity. Features that are requirements for enterprise business. With Evolve IP's direct routing solution, voice services will continue work in the Evolve IP cloud regardless of the conditions at your local office or in the unlikely event of issues with Microsoft's cloud. In fact, since inception, our core platform has had 100% uptime!
Over the last decade Evolve IP has built one of the world's most robust data and voice networks leveraging multiple Tier 1 carriers across the globe with additional options for VPN, SD-WAN and private connectivity. The result is a resilient, fully-meshed redundant network that provides true peace of mind.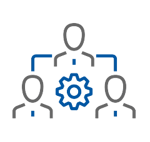 Advanced Hunt Groups
Allow users to handle incoming PSTN calls using advanced hunt group patterns including: Simultaneous, Circular, Regular, or Uniform. Users can also establish a "No Answer" policy to redirect calls to another phone number or voicemail they go unanswered.
Your essential IT ally for the enterprise hybrid workforce.






Simplify and future-proof your technology footprint with Evolve IP








It's nearly impossible to stay on top of every change in technology. Partner with Evolve IP and gain the combined experience of hundreds of technologists, all acting as an extension of your IT team. Helping you do more with less.
Featured By