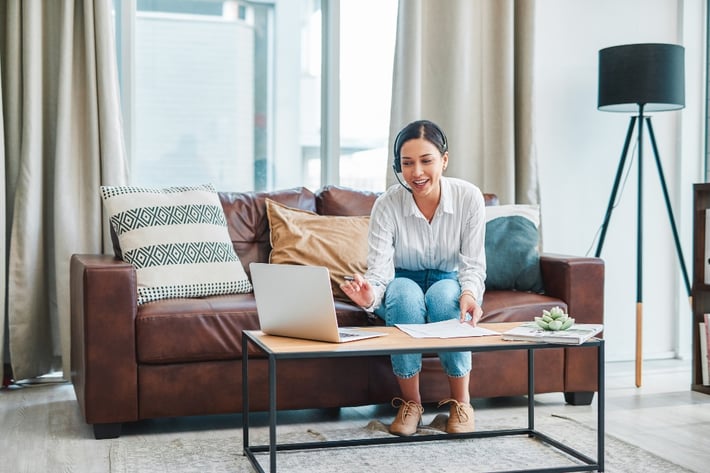 Evolve IP's omnichannel contact centre provides all of the features enterprises need to deliver a world-class customer experience.
Plus, our CCaaS solution can integrate agents and managers into Microsoft Teams, connect them securely to business applications, and is easily unified with Cisco voice.
Evolve IP's unique ability to unify technologies from the world's biggest tech companies and fine-tune them for the hybrid workforce, improving the user experience for both employees and customers, while centralising technology management.
Full Featured CCaaS Suite
Building relationships. Empowering agents. Connecting businesses.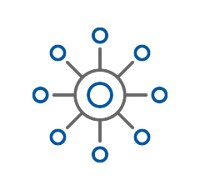 Complete Omnichannel Feature Set
Customers expect the ability to interact seamlessly using their preferred channel of communication; e.g. email, text, webchat, social media, or the phone.
Evolve IP offers a true omnichannel technology that is easy to set-up and simple to learn. It enables contact centres to have personalised interactions, consolidated reporting & deliver a seamless customer experience.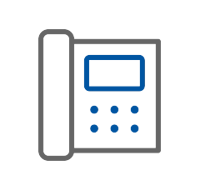 Unified with PBX
Evolve IP delivers a truly unified contact centre, one that seamlessly integrates with VoIP, unified communications, and Microsoft Teams; enabling managers to work with and hire staff anywhere. It enables agents to collaborate with everybody in the organisation using the device(s) of their choice.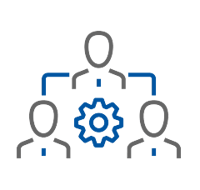 Workforce Optimisation
By deploying Evolve IP's award-winning contact center solution with Workforce Management (WFM), contact center managers can build accurate forecasts and optimal staffing schedules ensuring the optimum number of agents are working at the right time, with the right skills, in the right place. You can save 5-10% of your staffing hours with WFM.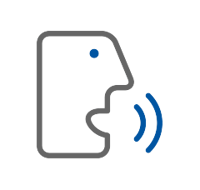 Call Recording with Voice AI
Provide your organisation with a voice recording and transcription platform with AI-driven natural language processing. Our solution provides business intelligence that analyzes call sentiment, produces interactive call transcriptions, and delivers automated notifications from keyword triggers.
This feature is seamlessly integrated with the Evolve Contact Suite, and unified communications and will help your businesses communicate better by enabling voice recording for every part of the enterprise – from Sales – to Support – to HR.
Your contact centre needs to strike a tricky balance. On one side, you need to provide excellent customer service to drive more revenue and retain current customers. On the other, you must ensure your team is servicing as many customers as efficiently and cost-effectively as possible.
Evolve IP's IVR & Post Call Survey is easy to design, quick to deploy, and customizable – helping your contact centre meet those business needs.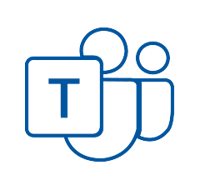 Microsoft Teams Integration
Evolve IP has been delivering Microsoft Teams integrated with Contact Centre & enterprise voice from the start. This integration allows contact centre agents to take full advantage of Team's productivity features while also interacting with the rest of the company's associates including collaborative, persistent group chats, audio & video conferencing, integration with Office apps, search discovery & file sharing, workspaces with one or more channel, external guest accounts, and more.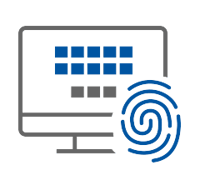 Remote Application Access
Enterprise agents can work remotely – securely accessing applications that previously only resided in the corporate data centre – on the devices they want to use.
Hire contact centre employees anywhere and connect them easily with Windows applications like SAP, Concur, and industry-specific applications. All are delivered from a Web portal and secured with identity management featuring SSO and MFA.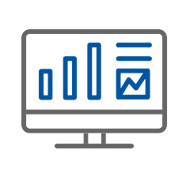 There is perhaps no more important aggregator and source of customer intelligence in today's business than the contact centre. Savvy business leaders are not only looking for essential dashboards and reporting, they are actively seeking ties into other business units with insights that help drive the business forward.
Evolve IP's contact centre offers advanced reporting to meet the various needs of contact centre supervisors and business executives. Contact centre leaders can generate real-time or scheduled reports at the intervals your business needs, and in the format of your choice.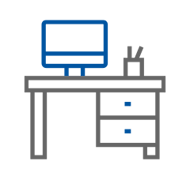 Open Seating offers greater flexibility and mobility to your workforce by allowing users to log into any phone available in your office and turn it into their primary work phone.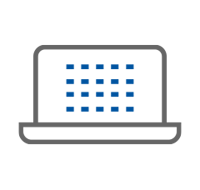 Evolve IP's contact centre offers multiple customizable tools for agents, managers, supervisors, and every member of the team to access the functionality they need to offer world-class customer service. Our comprehensive suite of web-based contact centre applications will allow your agents and supervisors to enhance call productivity and tackle their most challenging interactions with ease and simplicity.
CRM Integrations
Evolve IP integrates with all of the popular CRM integrations, messaging, collaboration, call recording and workforce management solutions that most businesses need. Our solutions are supported by standards based APIs enabling businesses to integrate the solution into internally developed or third party applications.
Unify your applications: Access all your applications using a cloud-first, real-time platform integration designed to save time and make communication easy
Streamline Workflow: Improve your conversion rates and streamline your sales rep workflow through better customer interactions
Integrate Seamlessly: Integrate seamlessly with the applications that you're using today without the need to rip-and-replace and with minimal maintenance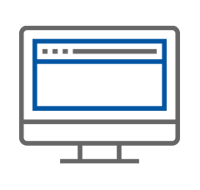 Queue Callback
Don't keep callers waiting on hold if they don't want to. With Evolve IP's callbacks feature, you can improve customer satisfaction by reaching out when it's convenient for the caller.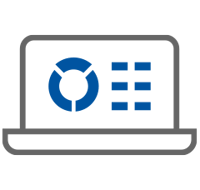 Skills Based Routing
Avoid transferring callers to the wrong agents by ensuring they are paired with an agent experienced in their unique issue. Evolve IP's skills-based routing enables contact centres to route each caller to the most qualified agent thereby dramatically increasing customer satisfaction.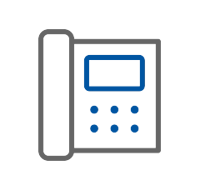 Dialer
With automated easy-to-use dialer tools, your agents can increase outbound call volume, generate greater sales and enjoy a more satisfied customer base. Evolve IP delivers power and preview dialers to improve agent efficiency and conversation rate.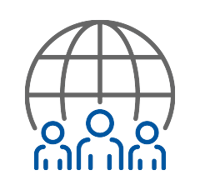 Real-time Alerts, Views and APIs
Real-time view, alerts and open APIs make managing and monitoring customer experience and agent efficiency much easier. With Evolve IP's contact centre, supervisors can establish real-time warnings and alerts at a global level across 100+ metrics and set customizable thresholds to improve decision making.
Your essential IT ally for the enterprise hybrid workforce.






Simplify and future-proof your technology footprint with Evolve IP








It's nearly impossible to stay on top of every change in technology. Partner with Evolve IP and gain the combined experience of hundreds of technologists, all acting as an extension of your IT team. Helping you do more with less.
Featured By