Evolve IP is the leading communications provider
for the hospitality industry
Providing hoteliers with flexibility and innovative technology to support their business. Selected by many of the top global hotel brands. Our carrier-grade hosted telephony services offer a full transition to the Cloud. This can either fully replace the existing on-premises telephony PBX with no effect to service or can simply replace the ISDN circuit by utilising our SIP Trunking 2.0 option.
Find out more about Evolve IP's Unified Communications solution for the hospitality industry.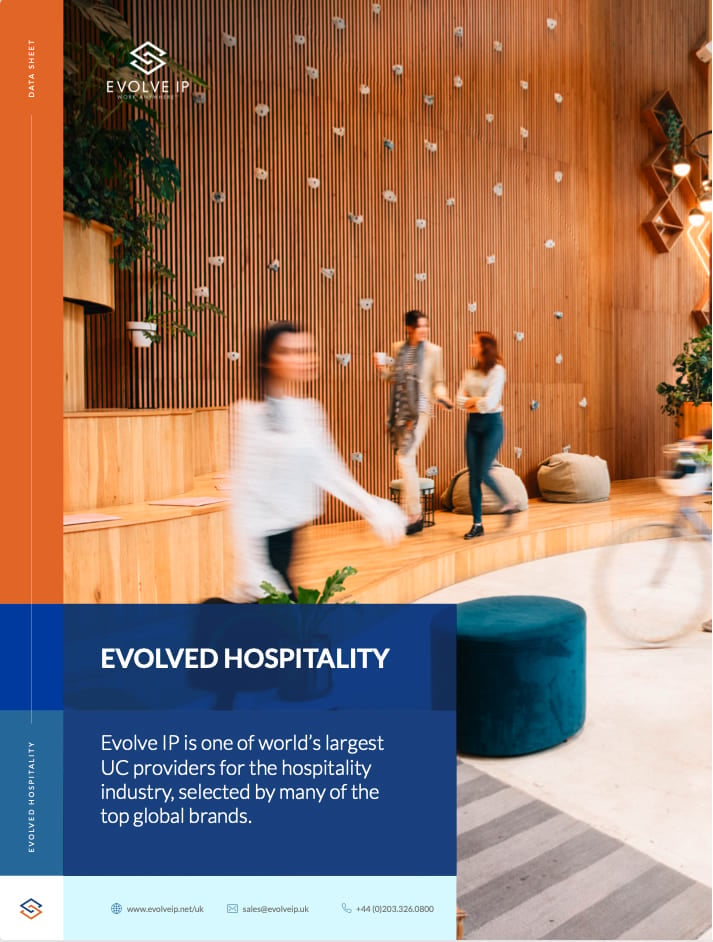 Simplify and future-proof your technology footprint with Evolve IP






It's nearly impossible to stay on top of every change in technology. Partner with Evolve IP and gain the combined experience of hundreds of technologists, all acting as an extension of your business. Helping you do more with less.
Featured By


Certified By