After a 6-month project, colleagues at Netherlands HQ can take a seat at Evolve IP's new flexible office environment, built for future work and growth. We set down with Almer van Wensveen, project lead on this remodel shares his insights.
Why did you update the new office?

The pandemic forced us to change how we worked, and our office space needed to reflect that. From that perspective, we felt that the office no longer worked for Evolve IP's new hybrid working requirements. As the business rebranded, the office seemed out of date and no longer complimented our needs. So, we got to work to completely renovate the space, changing the layout and bringing in new furniture to create a space that encourages creativity, support productivity and brought the team together.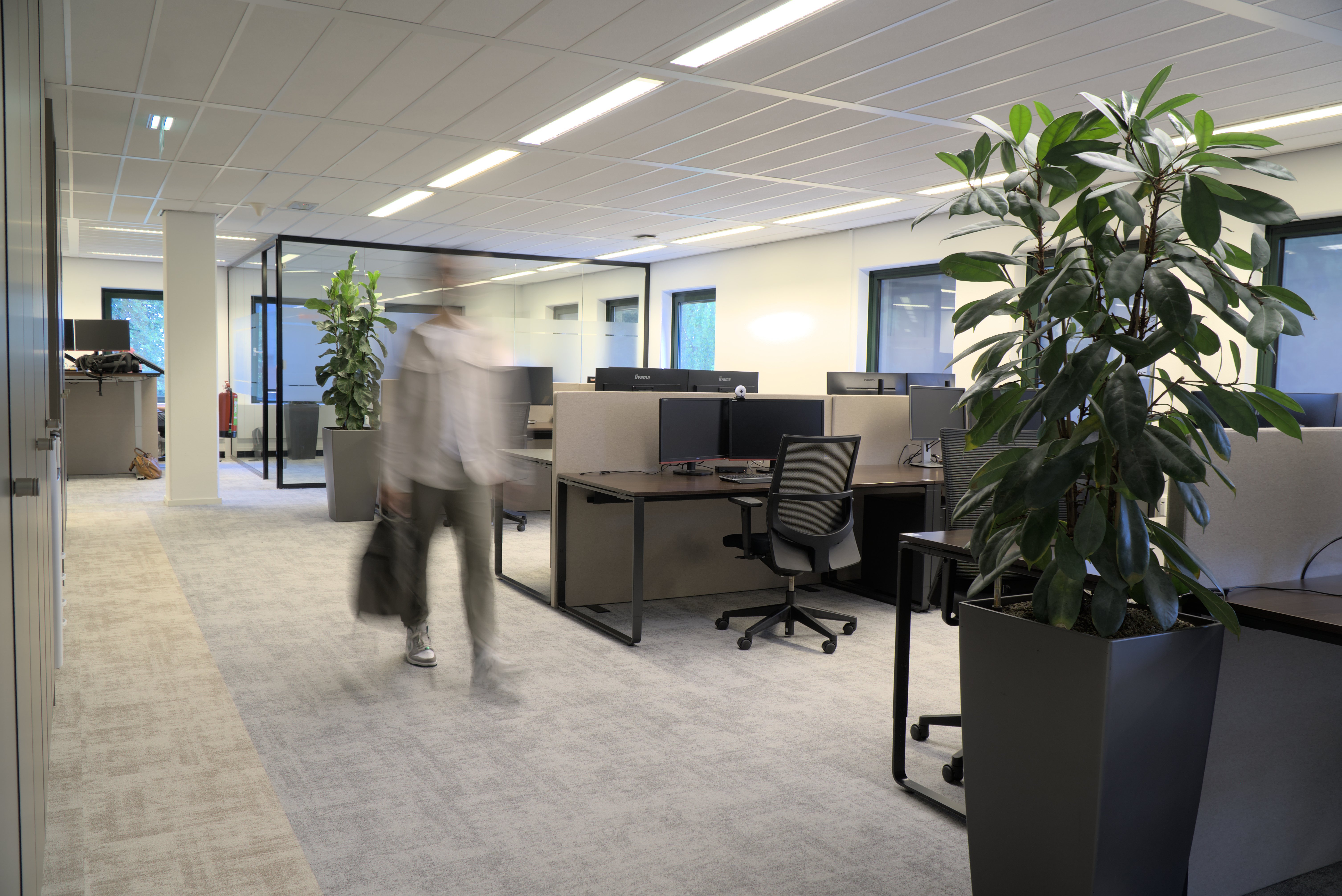 How did the pandemic impact the Netherlands team and how you all worked together?
During and ever since the pandemic, we saw a dramatic increase in the need for hybrid working. The majority of company employees were no longer coming into the office but were starting to work from home. We integrated a lot of Unified Communications solutions during this period, so that our customers could continue doing business regardless of location. Making entire departments mobile accessible are great opportunities for us.
Naturally, this also had an impact on our team as well. Hybrid working had been set up within Evolve, but it was still very unusual. Only a few colleagues regularly worked from home. When we started working from home, we realised, like many companies, that the combination is also very productive. Then you find out that your office no longer suits your way of working. This whole process made us decide that three floors in this building were way too much. We quickly sold off half of our premises and reduced our offices to what they are today.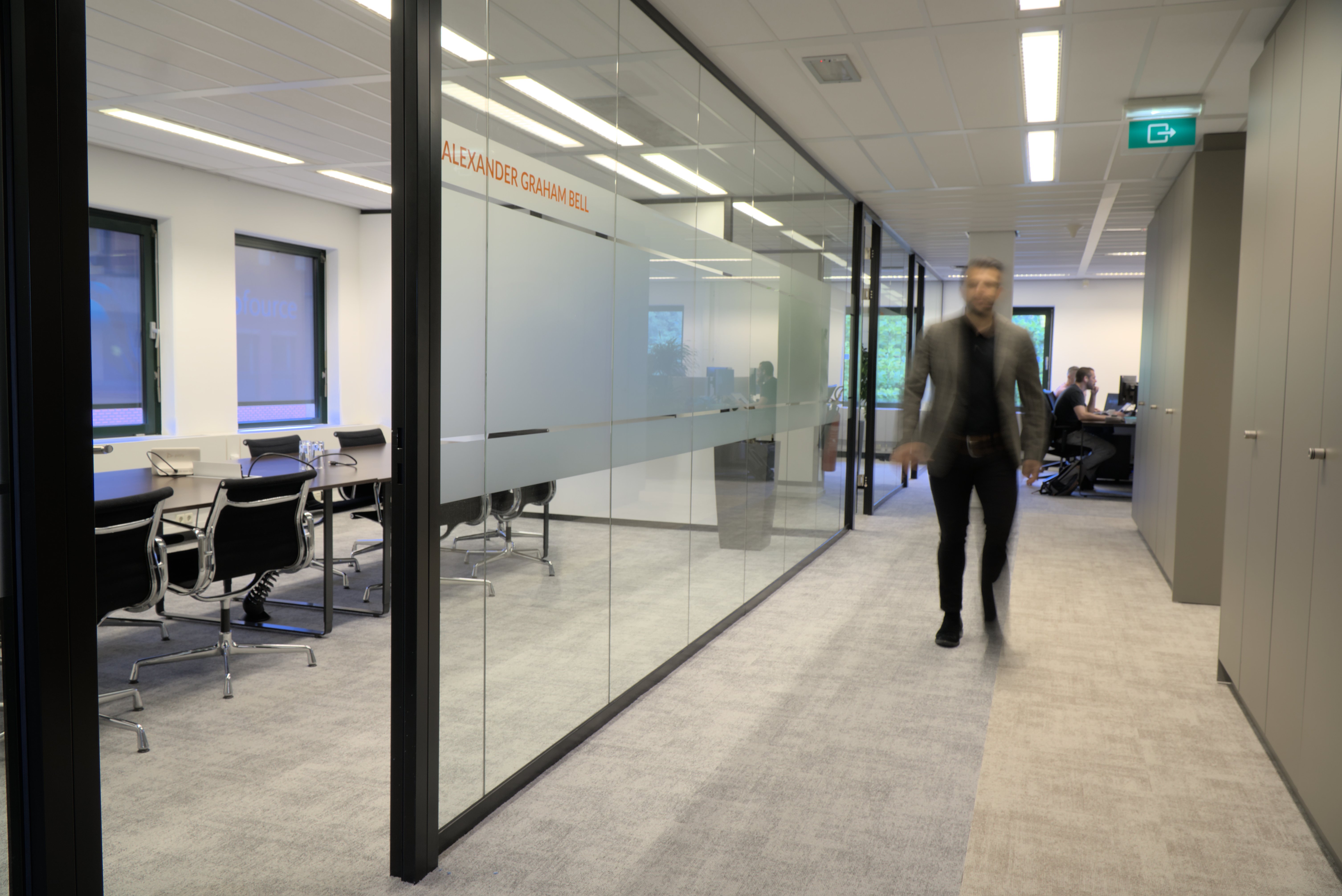 Why was the old office no longer working?
The requirements in the office hadn't really changed, but the way people work had. With not everyone needing to come to the office every day we wanted to create a space that was inviting and one that people wanted to come and visit. Even though we encourage a flexible working style we also wanted to provide a space where the team wanted to work in when they could. The new space provides a great social space for the team to relax and catch up, as well as a more formal space to facilitate meetings, phone calls and places for concentration.
The previous layout had its faults. For example, the office was not acoustically good: this affected how well colleagues can concentrate. It also lacked a cosy common area, and the building, in general, was outdated and therefore not very attractive or inviting. We made an inventory of all the requirements and wishes with the help of a project group. Wietse, Jaap, Nikki, Ellen and Coen were members of this project group. But many more colleagues have also contributed! Everyone has been willing to help.
Do you think the project was a success?
We wanted to tackle the above parts, of course, but we also wanted the office to be a nice calling card for Evolve again. Both for clients, and employees. We needed a space that represented our company: modern, well cared for, structured, but not too fancy either: after all, we have both feet firmly on the ground. A pleasant place to meet and get together. Things like that make you proud of Evolve as the company you work for. That colleagues like to show others this office.
Based on this vision, we created a mood board that reflected our shared tastes and wishes. With the help of this mood board, we went to talk to an interior designer. She translated our mood board, atmosphere and ideas into a suitable design and investment proposal. This design was a good first shot, which we then elaborated on with our wishes regarding acoustics, materials and colours. I have to say that because the first layout was already on the right track, we were able to play around and adjust at a detailed level from that point on.
Then, based on the quote, we started working with the project designer, who further took care of the remodelling for us. In total the project took about 6 months, and the renovation was finished in a few weeks.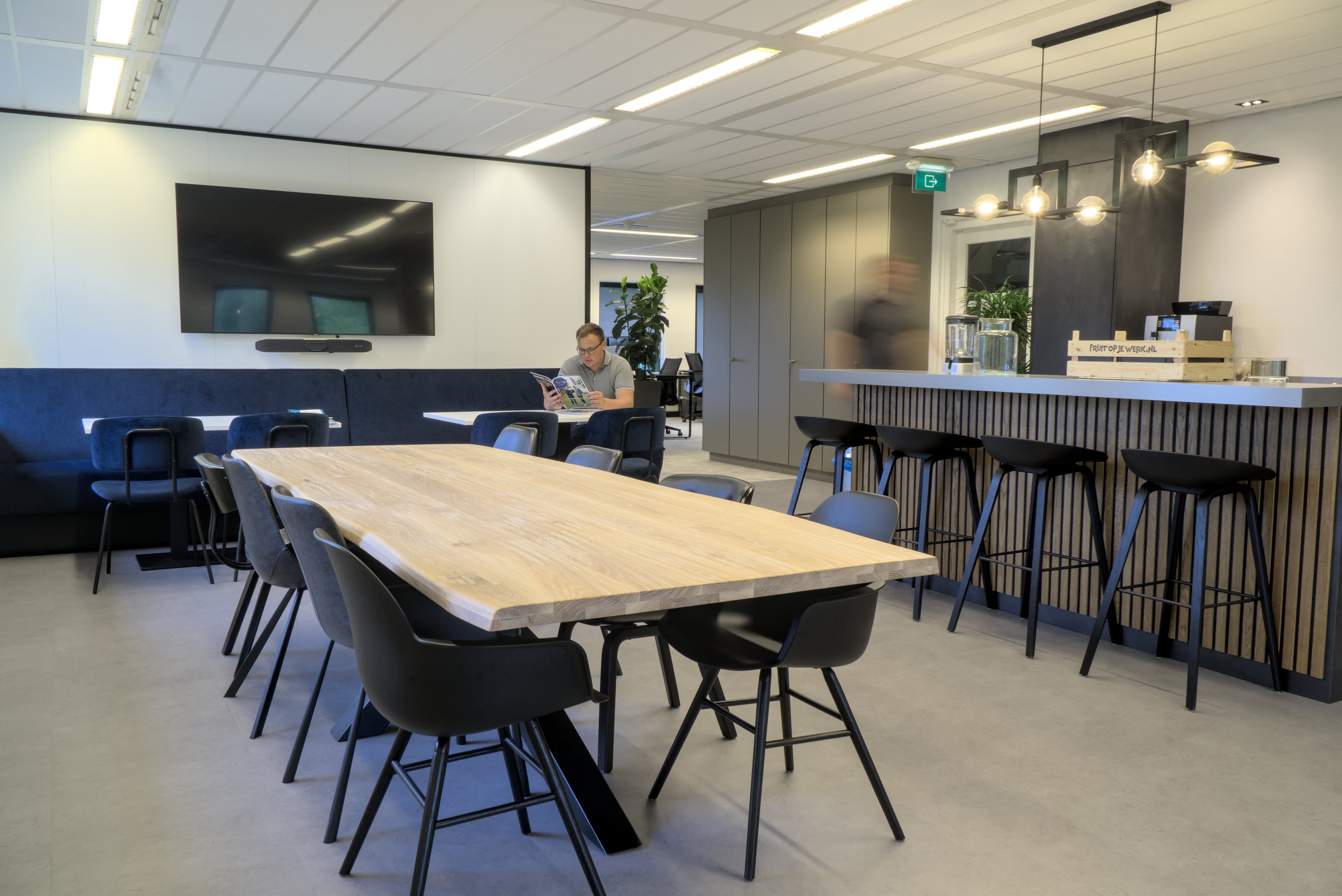 The global Evolve IP team seems to really love the new space.

I do too! The smaller floor area makes it easier for the colleagues in the office to 'find' each other. A company with an open door, where colleagues can easily find contact with each other. The canteen serves as a multifunctional space: This is the place where we have lunch, of course, but where we can also work, have casual meetings and relax. As for desks: There are 25 in total, all flexible. We have ergonomic workstations so that you can work standing up, for example, and a quiet room for colleagues who want to temporarily isolate themselves.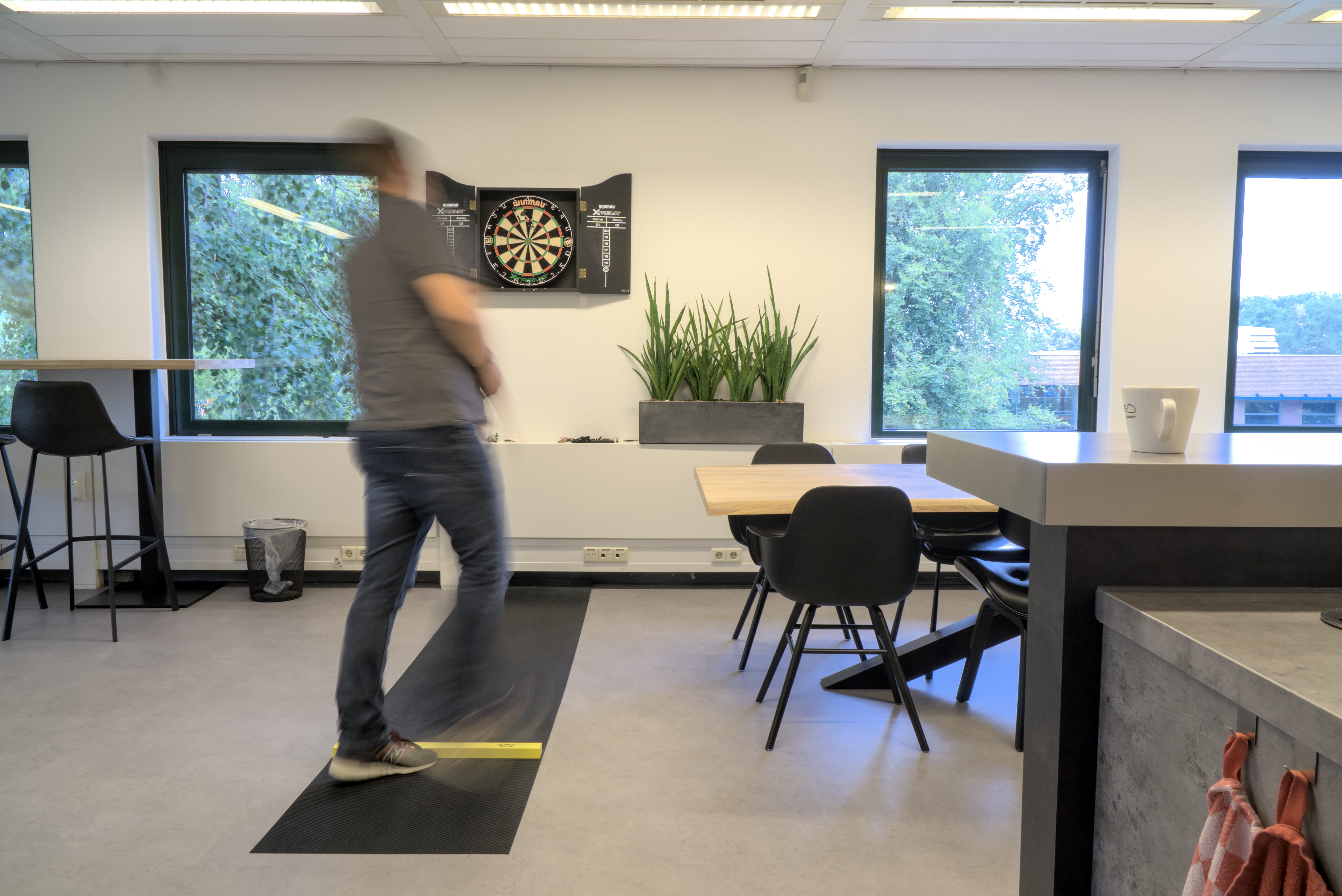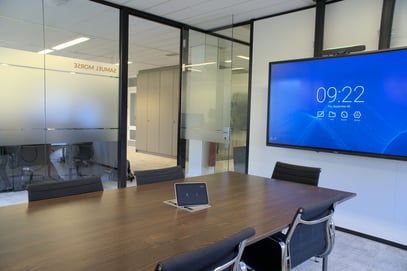 This is an exciting time for Evolve IP Netherlands. Now with a modern, positive space to match the team and the future that they have ahead of them.