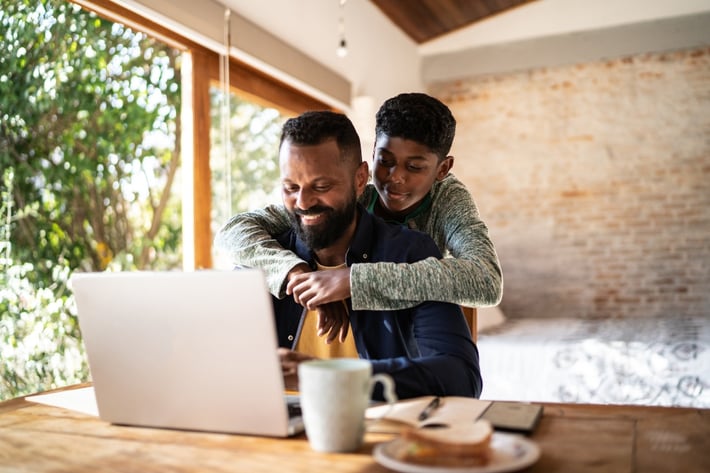 Today, the office is no longer just a physical place – it's a collection of people who need to work together from wherever they are. Evolve IP partners with IT professionals to bring together their essential productivity and communication tools into a single, secure, cloud-based solution, fine-tuned for the hybrid workforce and delivered as a service.
By integrating these disconnected systems from vendors like Microsoft, Cisco, and VMware, and filling in the gaps, we are improving the experience for both employees and customers, while centralizing technology management. So, no matter how locations, tools, and partners shift over time, you have a solution that makes the future of work better for everyone.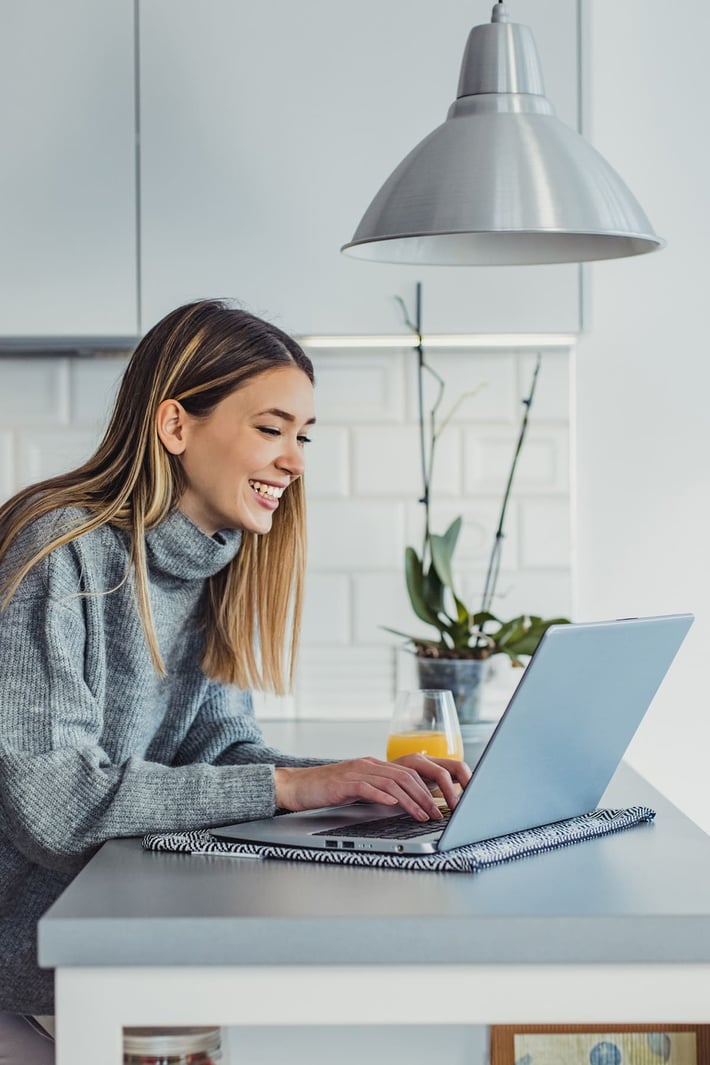 Why Customers Choose Evolve IP
Evolve IP makes the hybrid work experience better. We take the tools you'd typically use at the office, like a phone and the apps on your desktop, and deliver them from a single portal that users can access on any device.
Employers are increasingly aware of the importance of a 'work anywhere' mindset, where employees want to be more productive and collaborate in meaningful ways no matter where they are or what time it is. Evolve IP enables employees to contribute to the business in ways that fit their lifestyles while their company's IT becomes more secure, more dependable, and much easier to manage.
Our cloud solutions unify collaboration and communications, SaaS and hosted applications, access management, cloud desktops, and contact centers, and leverage industry-leading technology partners, like Microsoft, Cisco, Citrix, VMware, and many more.
We are fully invested in building lasting relationships with our clients, because our success is built around businesses expanding their services within the Evolve IP solution suite.
This focus keeps us dedicated to driving successful client outcomes and has resulted in Evolve IP scoring consistently at the top of verified analyst and client satisfaction rankings. It has also led to our solutions being deployed to over 500,000 users around the globe at thousands of enterprises, including some of the world's most well-known brands.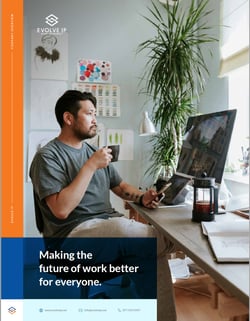 Evolve IP Is the Essential IT Ally for the Hybrid Workforce
We Seamlessly Integrate Your Workplace Technologies to Improve Productivity, Security and End-User Experience.
Learn more in our Company Overview.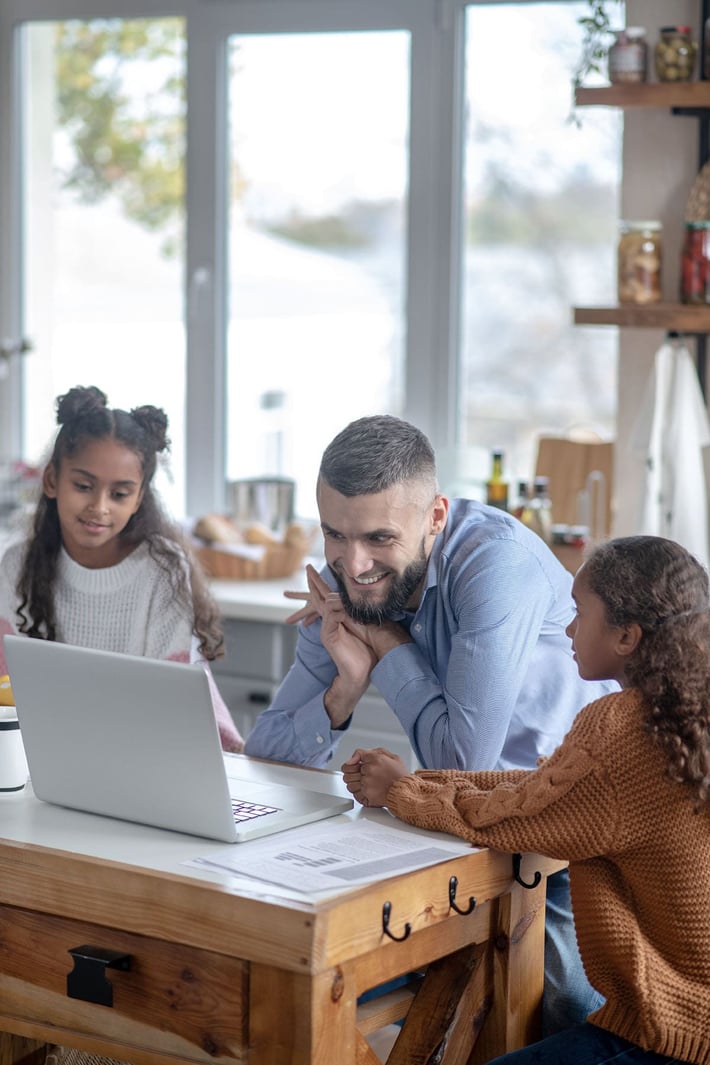 Who We Are
Hybrid Superheroes
We seek to be present and prepared in the moment. In a typical day, we believe that vision, hard work, and a little faith can accomplish a lot. When things go wrong, we are the superhero who springs into action to save the day.
What We Do
Tomorrow's Problem Solvers
We solve problems and move the organization forward in relevant ways. We are calm under pressure and bring order to chaos. While we appreciate the importance of understanding the situation, we do not need to turn over every stone or gain complete consensus to act. When the circumstances warrant, a gut feeling is sufficient. We would prefer to be out in front of things even if it means shooting from the hip with reasonable aim.

How We Do It
Cool Trailblazers
Others want to be more like us because of our bravery and competence reflected in the calculated risks we are willing to take. We are seen as cool trailblazers. And who doesn't want a hero?
Why We Do It
To Be Highly Effective
We seek partners who prepare us to be effective in day-to-day tasks, expand our capacity to deal quickly with the inevitable threats, and help us capitalize on those opportunities emerging on the horizon. When we find the right partner, we go all in. Let's do this!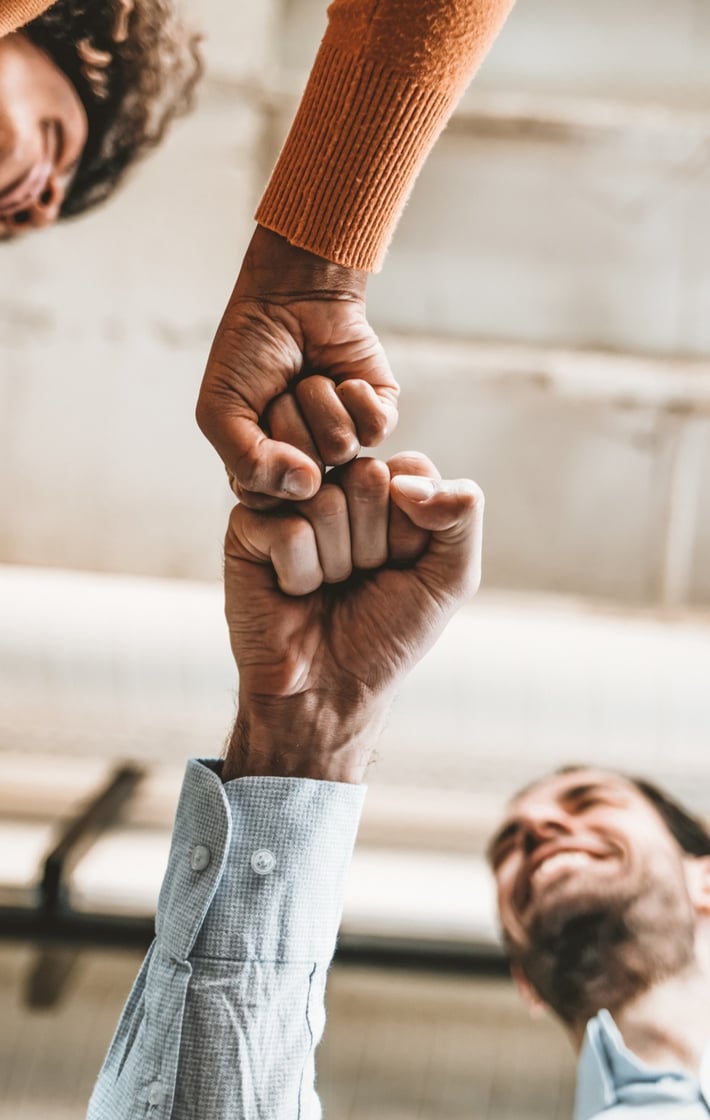 We Give Real Meaning to Being a Partner
Evolve IP's teammates are responsive and engaged in every interaction and that means we're always listening to our clients' needs. This enables us to deliver solutions that are tailored just for their business and ensures we're able to serve as an expert extension of their IT teams—whenever and wherever they need us.
At Evolve IP we always go the extra mile with, and for, our clients.
What That Means For Our Clients
We Help IT Do More With Less
The demands on IT are greater than ever—teams are getting smaller and the pace of change is increasing exponentially. With hundreds of expert technologists, Evolve IP works with IT teams to solve complex technology challenges while simplifying and future-proofing their technology footprint.
We enable IT to focus on business innovation, not worry about managing systems and infrastructure.
Evolve Cares
Our commitment as an organization has always been to the communities in which we live and work. We strive to participate in local events that will have a positive effect on the families and businesses within those communities. Evolve IP is happy to share our time and talents with numerous local organizations and charities. Since 2009, we have donated over 7,200 volunteer hours to these wonderful causes. Since 2006, we have donated and raised over $6.5 million for these organizations.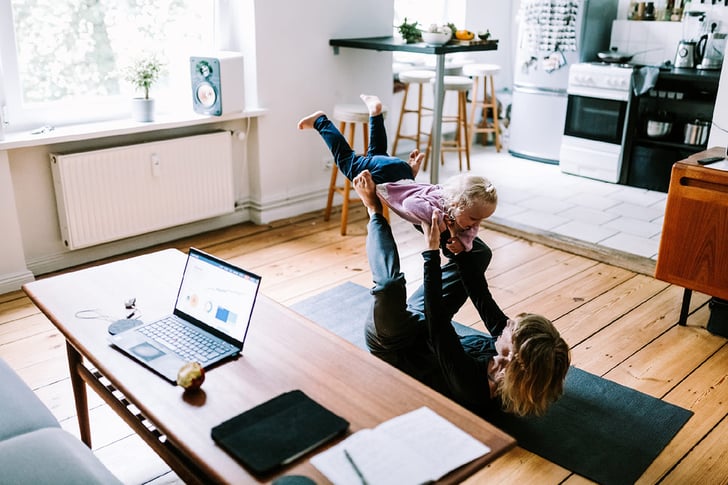 Your essential IT ally for the enterprise hybrid workforce.





Simplify and future-proof your technology footprint with Evolve IP






It's nearly impossible to stay on top of every change in technology. Partner with Evolve IP and gain the combined experience of hundreds of technologists, all acting as an extension of your IT team. Helping you do more with less.
Featured By



Certified By