UC Partner Awards 2022
Evolve IP has been awarded this year's Best Vertical Solution at UC Today's UC Partner Awards 2022. This is fantastic recognition of the work that Evolve IP has been doing globally. Evolve IP is a vertical specialist; supporting large hoteliers, automotive specialists, healthcare providers, and more.
Work Anywhere Technologies. Tailored for Law Firms.
Unified Communications and Collaboration
Evolve IP provides law firms with world-class collaboration tools, like Microsoft Teams, that are seamlessly integrated with Cisco's voice and unified communications services. This ensures lawyers and clients experience enterprise-quality voice services on the road, in court or in the office.

Our Gartner recognized solution keeps associates, partners, and clients connected and allows for instantaneous information exchange, immediate decision making, and improved organizational responsiveness.
Contact Center as a Service
Nothing is more important to your firm than the relationships with your clients. Evolve IP's award-winning contact center provides law firms with a sophisticated service that delivers real business value.
Named to Gartner's CCaaS Magic Quadrant, our integrated contact center platform will be tailored just for your practice with all of the features you need to run a world-class call center … for 40% less than comparable solutions!
Virtual Desktops
Lawyers and their legal teams are perhaps the most mobile workers in the world, and for IT, protecting their files and hardware is of critical importance.

Evolve IP provides law firms with virtual desktops that drive productivity – allowing lawyers to connect and work anywhere, anytime, on any device while easily securing and managing their multiple devices.

Evolve IP's virtual desktops seamlessly integrate with our collaboration, communications, and contact center solutions.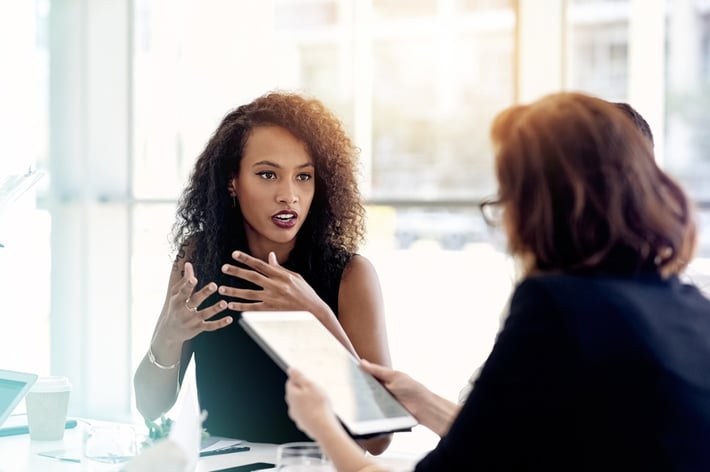 Key Benefits of Working with Evolve IP
Improve productivity and enhance collaboration between lawyers and clients with features like audio and web conferencing, video calling, instant messaging and presence, file and desktop sharing, call recording, and more.
Route clients to the right individuals in your firm and provide agents with critical information to build lasting relationships.
Ensure billing controls with advanced call reporting and recording functionalities.
Maintain security by storing all call recordings and voicemails in an encrypted disk.
Enhance your firm's productivity, lower your costs, and work from any location with our single, integrated platform.
Your essential IT ally for the enterprise hybrid workforce.




International Law Firm Drives Communications Reliability Across 60+ Worldwide Locations and Saves Over $300,000 a Year
That's the type of proposition I like to bring to a Board of Directors. When I can say, 'we can get everything new, be completely redundant, it can meet all of our needs and oh, by the way, we are going to save over $300,000 a year.' It makes it easy for me to sell!"
– Ken Schultz CIO of Ogletree Deakins

Simplify and future-proof your technology footprint with Evolve IP






It's nearly impossible to stay on top of every change in technology. Partner with Evolve IP and gain the combined experience of hundreds of technologists, all acting as an extension of your IT team. Helping you do more with less.
Featured By



Certified By