With the shift to remote or hybrid workplaces as a response to the COVID-19 pandemic, there is greater demand on IT to integrate an ever-wider range of capabilities. IT professionals need the most sophisticated solutions to not just survive, but thrive, in this new Work Anywhere world.
Evolve IP is your IT ally; leveraging platforms from the world's leading technology companies to unify workplace productivity solutions and empower the remote workforce.
We have been delivering Microsoft Teams Direct Routing since it was first available, and, quite simply, we're the experts. Our solution is a native integration between the Microsoft Cloud, and Evolve IP's Global Voice Cloud, and that means it works everywhere, on every device without 3rd party bots or browser concerns.
Our head start in the market also means that we provide features others cannot, like an integrated contact center, AI speech recognition, business messaging, delivery on digital workspaces, and all of the features enterprises need like receptionist clients, multi-level hunt groups, and more.
Get the world's leading collaboration and communications services PLUS…
Enterprise features that
no other provider

can deliver.

Business SMS

Contact Center

Call Recording with Voice AI

DaaS Accessible

SSO & MFA

Number Routing/Business Continuity

Receptionist App

Web-based User Management

Multi-level Auto Attendant / Hunt Groups

SIP Phone Compatible
And of course, it includes all essential Teams features, like:
Collaborative, Persistent Group Chat

Audio & Video Conferencing

Search, Discovery & File Sharing

Integrations with Office apps

Workspaces with One or More Channels

External Guest Accounts

Application Library, Plugins, and 3rd-party Frameworks and more...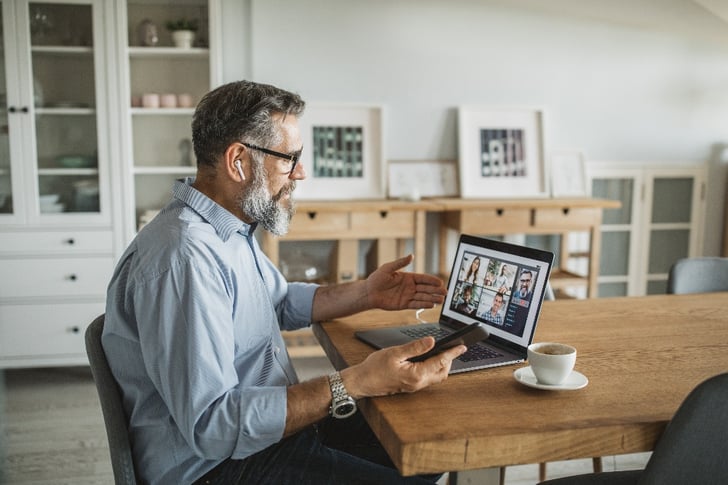 We Make the Future of Work Better for Everyone.
Your business has unique challenges and we've got the expertise to solve them. As a Microsoft Gold Partner and Microsoft CSP, Evolve IP can provide the latest features, plus unparalleled service and security.
Let's Talk
Your essential IT ally for the enterprise hybrid workforce.





International accounting firm increases productivity by 30% during COVID with fully integrated Work Anywhere™ solutions.
Everything was flowing, everyone's connecting...Just seamless! And everything just worked. We haven't been down since we went remote."
– Chief Information Officer, Friedman, LLP

Simplify and future-proof your technology footprint with Evolve IP






It's nearly impossible to stay on top of every change in technology. Partner with Evolve IP and gain the combined experience of hundreds of technologists, all acting as an extension of your IT team. Helping you do more with less.
Featured By



Certified By