UC Partner Awards 2022
Evolve IP has been awarded this year's Best Vertical Solution at UC Today's UC Partner Awards 2022. This is fantastic recognition of the work that Evolve IP has been doing globally. Evolve IP is a vertical specialist; supporting large hoteliers, automotive specialists, healthcare providers, and more.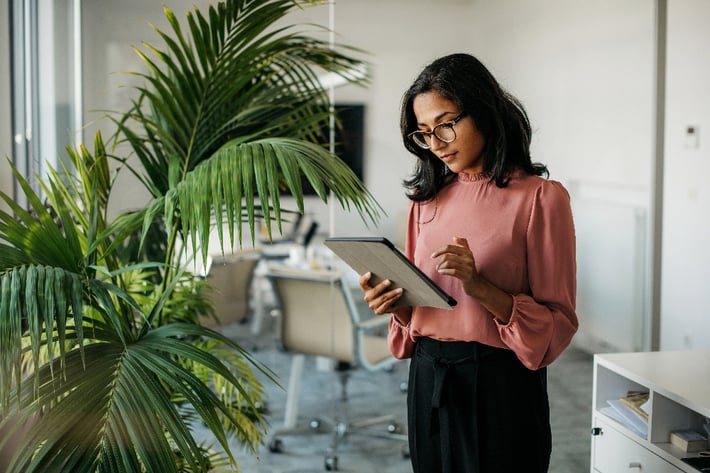 An All-In-One UCaaS Solution to Help Businesses Thrive in a Work Anywhere World

Today, the office is no longer just a physical place - it's a collection of people who need to work together from wherever they are. Whether employees are working remotely, in the office, or in a hybrid environment, Evolve IP's UCaaS solutions empowers them to connect anytime, on any device, with features that enhance productivity, enable business continuity, and support hybrid deployments.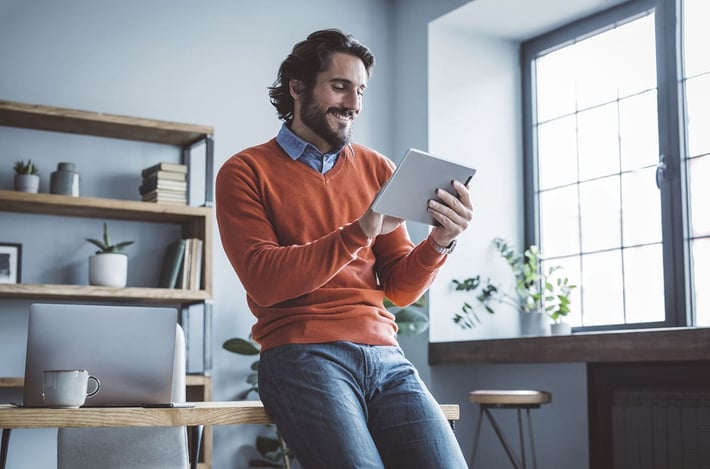 Natively Integrated with the World's Leading Collaboration Platforms


Microsoft Teams and Cisco Webex have become the center of the employee experience. Evolve IP is the only provider that can deliver a natively integrated UCaaS solution with both Microsoft Teams and Cisco Webex.
Our long-term partnerships and experience with platform-level integration of the Microsoft and Cisco cloud provides businesses with seamlessly integrated workplace technologies that enhance productivity, security, and the end-user experience.
Get Enterprise UCaaS and CCaaS Features From a Single Provider
Including traditional PBX, hybrid deployments, and world-class collaboration features.


Evolve IP Global Voice Features

HD Audio Calling

Business SMS

Call Recording with Voice AI
CRM integrations

Omnichannel Call Center
Web-based Management Portal

DaaS Accessible

Receptionist App

SIP Phone Compatible

Multi-level Auto Attendant / Hunt Groups

Number Routing / Business Continuity

Open Seating
Cloud Fax

Business Continuity
Microsoft Teams/Cisco Webex Features
Audio/Video Conferencing
File Sharing

Persistent Group Chats

Administration Services
Online Meetings
Soft Client and Mobile
Call Quality Dashboards
Application Library, Plug-ins, Bot Framework
Real-time Views, Alerts & APIs

Team Phones
We Listen So We Can Be a True Ally to IT Professionals
Listening allows us to identify your unique business needs and deliver solutions that are tailored just for your enterprise. Most businesses are looking for a solution

that can support both at home collaboration and more traditional in-office communication needs, leveraging the world-class solutions they already use. By seamlessly integrating these disparate systems and filling in the gaps, Evolve IP is able to improve the user experience for both employees and customers, while centralizing technology management. Let's Talk
Your essential IT ally for the enterprise hybrid workforce.





International accounting firm increases productivity by 30% during COVID with fully integrated Work Anywhere™ solutions.
Everything was flowing, everyone's connecting...Just seamless! And everything just worked. We haven't been down since we went remote."
– Chief Information Officer, Friedman, LLP

Simplify and future-proof your technology footprint with Evolve IP






It's nearly impossible to stay on top of every change in technology. Partner with Evolve IP and gain the combined experience of hundreds of technologists, all acting as an extension of your IT team. Helping you do more with less.
Featured By



Certified By