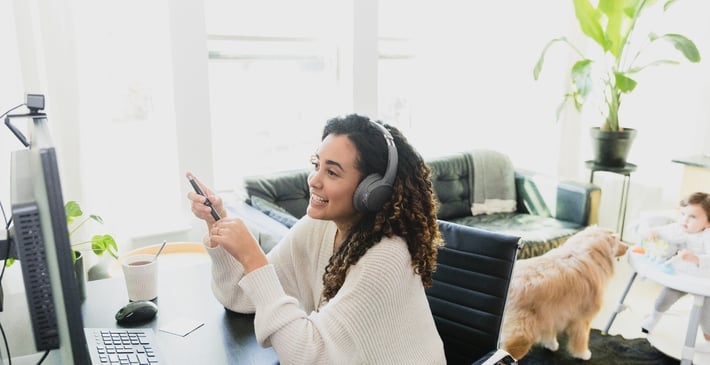 Unified Communications, Collaboration, and CRM Integrations
Maximizing your business phone system involves integrating with the leading CRM integrations, messaging and collaboration solutions such as Microsoft Teams, Cisco Webex, Virtual Desktops, Salesforce, MS Dynamics,  Zendesk and more.
When executed properly, these integrations allow enterprises to deliver on the promise to Work Anywhere™, letting users access the features they need, from the applications they use daily, on the devices they choose.
Evolve IP's services integrate with all the popular business applications and technology that most businesses rely on today.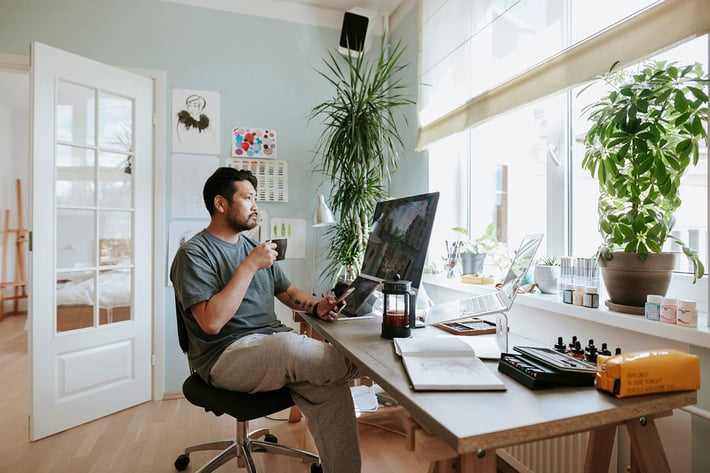 Microsoft Teams
Evolve IP's solutions natively integrate with Microsoft Teams to deliver enterprise-grade UCaaS features that most mid-market businesses need such as business continuity for calls, contact center capabilities, 24x7x365 US based support and more.
Our Microsoft Teams direct routing integration enables employees to work in a hybrid environment, productively and securely, all from a single platform.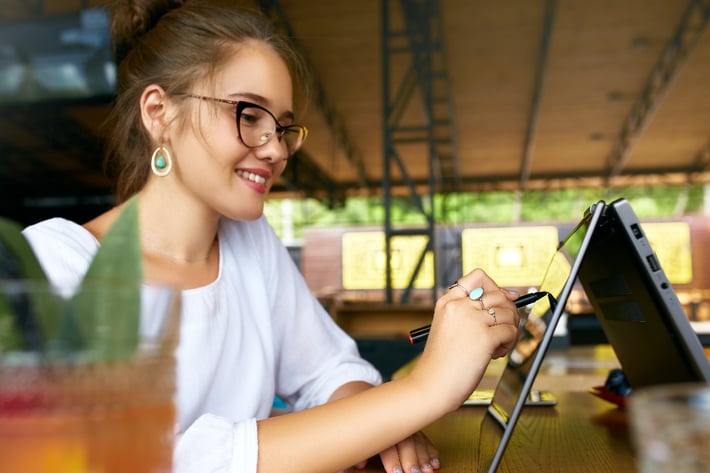 Cisco Webex
Evolve IP improves employee productivity by integrating Evolve IP's Global Voice with Cisco Webex. This integration enables users to access the leading collaboration and telephony features such as calling, video conferencing, messaging, desktop sharing, presence, soft phones, all from a single platform, seamlessly and securely.
Evolve IP's Enterprise UCaaS solution, Evolve Anywhere with Webex integrates with familiar applications such as Microsoft Outlook, Microsoft Teams, Microsoft Office 365, etc. to ensure user adoption, security and a consistent experience across desktop, tablet and mobile operating systems.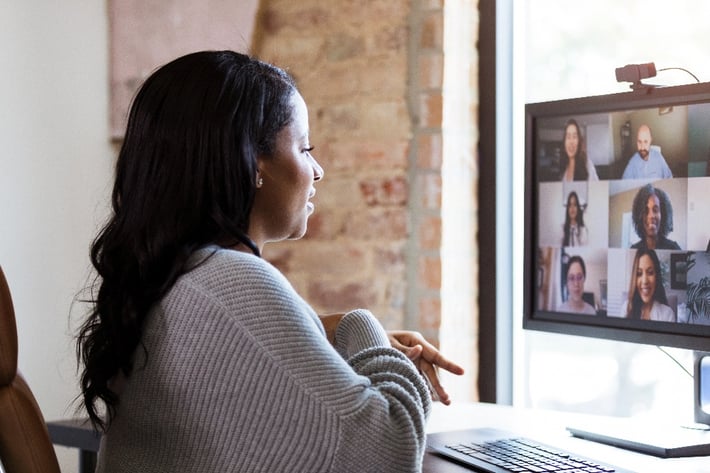 Virtual Desktops / DaaS Integrations
The dramatic increase in remote work has changed the way users access their voice services. For businesses that have deployed desktop-as-a-service or DaaS, integrating Microsoft Teams and Cisco Webex has become a critical integration to support employees' ability to Work Anywhere.

Evolve IP is a leader in DaaS technology integration and an expert in this field. Noted in every Gartner DaaS market guide since inception, we've been integrating enterprise-grade voice services into virtual desktops for over a decade – including for Teams users and contact center agents and managers.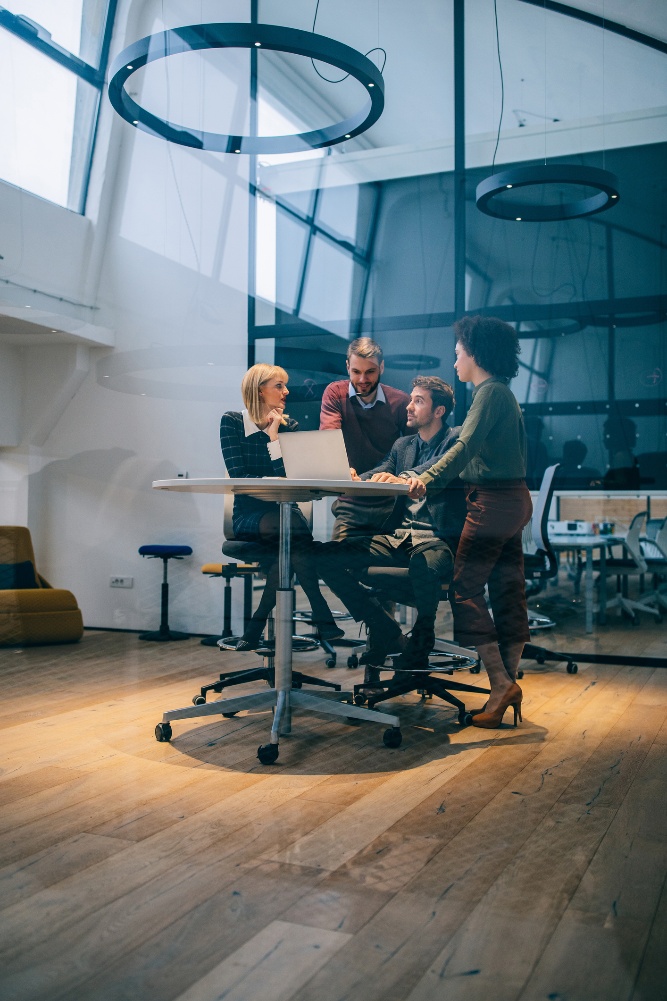 Outlook Integration
Evolve IP's solutions provide Microsoft Office 365 and Exchange end-users with easy-to-use tools right within their application environment, resulting in adoption and productivity gains. Users can see phone presence, receive a screen pop with caller ID info, click to call, adjust call flow settings, manage active calls, lookup call history, and more.
Evolve IP's Microsoft Teams Direct Routing solution provides built-in security, compliance and manageability from Office 365. Also, Evolve IP integrates Webex with Microsoft Outlook and Office 365 to simplify collaboration.
Salesforce Integration
Evolve IP's global voice solution integrates with Salesforce.com's Sales and Service Cloud offerings. The seamless integration between Evolve IP and your Salesforce.com instance ensures that end-user adoption and productivity gains are optimal. Users are provided incoming call notification with caller ID lookup against your SF contacts and Leads, and users are provided easy navigation to perform their operations within Salesforce.
Zendesk Integration
Evolve IP's global voice solution integrates with Zendesk customer service software. Businesses can deliver a true multi-channel call center by combining the Evolve IP Call Center with Zendesk's award winning chat and email support applications. This integration supports screen-pop, click to dial and automated incident logging. Easy contact, accounts, and ticketing lookup based on automated caller ID information saves technician time and improves efficient customer interaction.
Additional CRM Integrations, Powered by Tenfold
Evolve IP partners with the leading CRM provider, Tenfold to deliver many other leading CRM integrations and business applications not listed above, such as Microsoft Dynamics, Netsuite, Sugar CRM, Bullhorn, Infor, Salesforce Service Cloud, Salesforce Lightning, Service NOW, Verint Monet WFM, MS Dynamics 365, SAP, Go Integrator and more. Users benefit from incoming call screen pops, click-to-dial from the CRM application, call logging, and more.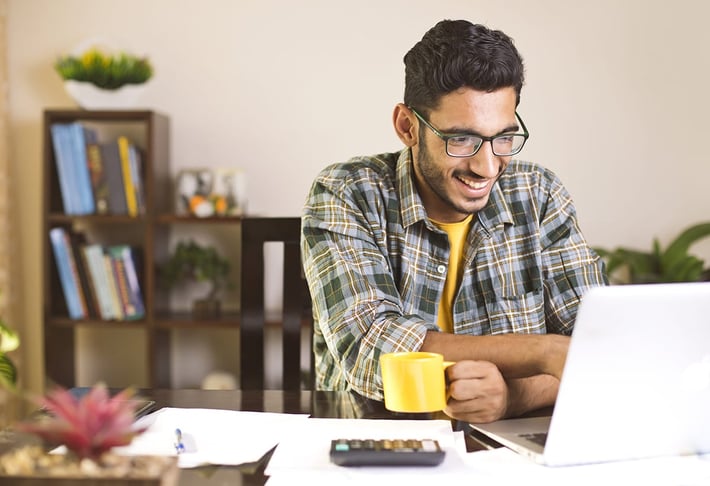 Connect employees and clients even if your offices are shut down. Proven history of 99.999% uptime.
HD Voice – Crystal-clear quality with MOS network performance guarantees.
Easy user management – No need to wait. self-service moves, adds and changes.
50+ enterprise-grade features – Chat, video, unified messaging, desktop sharing and more.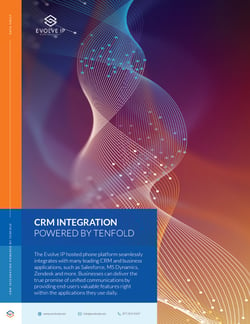 CRM Integration Data Sheet
The Evolve IP hosted phone platform seamlessly integrates with many leading CRM and business applications, such as Salesforce, MS Dynamics, Zendesk and more. Businesses can deliver the true promise of unified communications by providing end-users valuable features right within the applications they use daily.IP.
Your essential IT ally for the enterprise hybrid workforce.




International Law Firm Drives Communications Reliability Across 60+ Worldwide Locations and Saves Over $300,000 a Year
That's the type of proposition I like to bring to a Board of Directors. When I can say, 'we can get everything new, be completely redundant, it can meet all of our needs and oh, by the way, we are going to save over $300,000 a year.' It makes it easy for me to sell!"
– Ken Schultz CIO of Ogletree Deakins

Simplify and future-proof your technology footprint with Evolve IP






It's nearly impossible to stay on top of every change in technology. Partner with Evolve IP and gain the combined experience of hundreds of technologists, all acting as an extension of your IT team. Helping you do more with less.
Featured By



Certified By