Desktop-as-a-Service is a cloud computing solution that provides employees with secure remote access to all of their applications, files and data from any location, at any time. The data is stored safely in a public/ private cloud and can be accessed on nearly any internet-enabled 'smart' device. Desktop as a Service, formerly known as Virtual Desktop Infrastructure (VDI) consolidates all external IT assets and legacy/SaaS applications into one platform to simplify IT administration. Each user is provided with a dedicated CPU and memory allowing them to work exactly as they would with a traditional laptop or desktop, often with improved performance, better security and seamless user experience. Click here for more information
Successful deployments usually are solving for one or more of the following needs: 
Employs teleworkers and /or a mobile workforce. 

Wants to reduce the overall costs of supporting their desktop infrastructure and software. 

Has limited IT resources and needs to achieve peak efficiency and simplified management of employee desktops. 

The enterprise wants to extend the life of older PCs / laptops and reduce the frequency of PC replacement. 

Has between 250 and 5,000+ employees with a distributed workforce. 

Wants to increase data security.
No, DaaS is not an all or nothing proposition. While the most common deployment, simply due to proximity, is to bring both desktops and line of business applications within the Evolve IP hosting environment, businesses can select just the users for whom it makes the most sense, (such as remote users, employees in satellite offices, users with older PCs) and hybrid deployment models are supported. Click here to learn more
What is your secure remote work strategy today? 

Do you plan to continue to issue laptops for end users or would you be interested in exploring alternatives? 

What tools do you currently use to deploy, patch, monitor, secure, and support devices in the field? 

If you do plan to have a DaaS/VDI solution, are you using VPN to access applications in the data center and if so, are you having any issues relative to cost, security, or user experience? 
There are 3 different types of DaaS offerings: 
Self-assembled DaaS

is where the client assembles a DaaS solution from components made available by the vendor. Clients would select and configure the cloud infrastructure, profile management technology and associated storage. Clients would be responsible for configuration and management of the user virtual machines. The vendor operates the clients elected components and provides management and updates of the infrastructure through the life of the service. This segment includes Microsoft Azure Virtual Desktop, Amazon WorkSpaces, Citrix Systems (DaaS) or VMware Horizon Cloud. 

Vendor-assembled DaaS

is where the vendor defines most of the solution. The client has less configuration work to perform and focuses on management of the user virtual machines. This segment includes VMware, Citrix, Evolve IP, Amazon Workspaces, Windows 365 etc. 

Vendor-managed DaaS

is where the full service is managed and supported by the vendor. Managed DaaS vendors generally manage the virtual machine operating systems (i.e., patch and update the user's Windows image) and in some cases provide user support. Vendors in this segment include systems integrators, managed service providers such as Evolve IP's Managed DaaS. 
Click here to learn more.
Due to the explosion of SaaS, most workforces are now only using one or two legacy applications. Unfortunately, the DaaS provider industry is still trying to solve these applications by giving everyone a virtual desktop. Simply put, that's a waste of money and resources, but most importantly what an annoying way to do your job! 
Evolve IP is breaking the DaaS industry mold. With Evolve IP's Virtual Desktop Solution, we are able to publish legacy applications to the user and provide them in a file based SSO fashion. This makes legacy applications look, act and feel like a SaaS application to the user on whichever device they are using. 
Provisioning traditional desktops is tedious and takes weeks vs. minutes with DaaS. Here's an illustration of adding 10 new desktops to DaaS (the industry-wide practice) vs. 10 new Evolve IP's Virtual Desktop Solution users: 
DaaS:

 The customer tells their Account Manager (AM) they need 10 more desktops. The AM sends a quote for 10 more users. The customer signs the

quote

and the AM passes this on to provisioning and a couple

days

later, without escalations, the DaaS seats are there. Can it be done in a couple

hours

in a pinch? Sure, and we have many times. But the default process noted here is typical 

Evolve IP's Virtual Desktop Solution:

 IT logs into their portal and creates 10 users, along with their security permissions and applications access, instantly. Resources for pushing out legacy applications or entire desktops are provisioned in minutes. The portal then reaches out to Office 365 and provisions their licenses ... on the fly. Charges are automatically added to their monthly billing. Oh, and should you need to

eliminate

users, the same is true in reverse to deprovision. Net-net IT

can add users, on their own, in a matter of minutes not days.

Larger changes may require account management but for the most part, capacity planning can be done at your leisure instead of while under the gun to make a small change.
Security and Compliance: DaaS mitigates risks and eliminates security concerns because the data resides in the datacenter and not on the device. Additionally, you can add an extra layer of security to your platform with Evolve IP's multi-factor authentication (MFA) and single sign-on (SSO) web portal, all while staying compliant. 
Mobility: DaaS enables IT to provide users with remote access to all company applications from anywhere on any device. With Evolve IP's DaaS enables IT to quickly deploy new users from anywhere, making it easier to manage users and increase productivity. 
Scalability and Agility: With Evolve IP's DaaS, it's easy for IT to scale up or down your virtual desktops as needed, so you can quickly adapt to changing business requirements. 
Performance: DaaS enables organizations to deliver high performing applications to any end point. Real-time audio and video optimized DaaS enables team members to work together on projects from different locations in real-time, making collaboration easier and more efficient.
Is your organization planning to or in the process of adopting DaaS? Here are a few recommendations from the 2023 Gartner Market Guide for DaaS to help you find a DaaS solution that meets your unique IT needs .
Access company data and apps securely from any where

 

Simplify IT by offloading maintenance and administrative headaches

 

Work from any location with any type of end-point device

 

Reduce your security exposure

 

Reduce hardware and support costs

 

Replace siloed, legacy infrastructure with a consolidated solution that simplifies IT

 

Speed up used on boarding and offboarding

 

Eliminate the need to refresh hardware every few years

 

Eliminate the need for VPN

 

Ensure reliability with 99.999% uptime

 

Maximize business continuity with disaster recovery

 

Stay secure by keeping up with compliance and regulatory standards

 
Click here to learn more
| | | |
| --- | --- | --- |
| Use Case | Common For | Best Choice |
| High Availability | Critical Workloads, Large Enterprises | DaaS |
| Seasonal Workers / Bust Capacity | Retail, Finance | DaaS |
| Small Worker Footprint | SMB Enterprise | PC or DaaS |
| Bring Your Own PC (BYOD) | Contractors, Gig Workers | VDI or DaaS |
| Single / Multiple Desk-Based Locations | Physicians, Floor Managers | VDI or DaaS |
| High Security and Compliance | Financial Traders, IT, Government | VDI or DaaS |
| Numerous Legacy Windows App | Healthcare, Governments, Finance | VDI or DaaS |
| High-Turnover Positions | Interns, Contractors, Educators | VDI or DaaS |
| High End Graphics | CAD Engineers, GIS, Graphic Design | PC or DaaS |
| Shared Computers | Hospitals, Manufacturing | VDI or DaaS |
Click here to learn more.
DaaS (Desktop as a Service):
Cloud-based service.

Managed by a third-party provider.

Highly scalable and subscription-based.

Suitable for organizations prioritizing simplicity and scalability.
VDI (Virtual Desktop Infrastructure):
On-premises or private cloud solution.

Requires more in-house management.

Upfront hardware costs.

Provides more control and customization options.
In short, DaaS is a cloud-based, scalable, and managed service, while VDI offers more control but demands in-house management and infrastructure investment.
Deployment:
DaaS: Cloud-based, no physical hardware.

Traditional Desktops: Physical computers or laptops.
Maintenance:
DaaS: No hardware maintenance required.

Traditional Desktops: Ongoing hardware maintenance needed.
Scalability:
DaaS: Highly scalable with virtual desktops.

Traditional Desktops: Scalability limited by physical hardware.
Flexibility:
DaaS: Supports remote and flexible work.

Traditional Desktops: Tied to physical locations.
Data Security:
DaaS: Strong security measures from providers.

Traditional Desktops: Data security is organization's responsibility.
Cost Structure:
DaaS: Subscription-based.

Traditional Desktops: Upfront hardware and maintenance costs.
Software Updates:
DaaS: Managed by providers.

Traditional Desktops: Organization's responsibility.
In short, DaaS offers a cloud-based, scalable, and cost-effective desktop solution, while traditional desktops rely on physical hardware and involve higher maintenance and management efforts.
Real-time audio and video conferencing for Virtual Desktops and Desktop as a Service (DaaS) refers to the ability to conduct live audio and video meetings and collaboration sessions within a virtual desktop or DaaS environment. Video conferencing solutions such as Microsoft Teams, Webex and Zoom when deployed as part of a virtual desktop environment, often increase the network load and compromises the performance and end-user experience, making remote working difficult. Traditional desktops and VDI's are not good at encoding and decoding parts of audio and video. This is why video conferencing on old virtual desktops are slow and laggy. Evolve IP mitigates this issue by deploying vendor-supported configurations of their collaboration tools in a virtual environment, also known as real-time audio and video (RTAV) optimization or media offloading. Unlike traditional desktops and VDI, modern DaaS is smart enough to offload the media intensive parts of processing that a virtual desktop isn't good at to your client device. This simple change is how users get a Teams call, Zoom call, Webex call (or even stream March madness) with 100% clarity within their virtual desktop.
Click here to learn more
Instead of waiting until the last moment for another hardware refresh, exploring DaaS early on can improve the way you approach tech challenges. DaaS offers more than just device replacement—it extends device lifecycles, enhances security, boosts mobility, and improves end-user productivity, ultimately leading to a better customer experience. By having the conversation about DaaS well in advance, organizations can discover its potential beyond a simple hardware substitute.
The level of effort is modest, but not groundbreaking. The implementation process goes through the following steps:
Extend a customers' network into the data center solution

Build out DaaS tenant

Getting the image ready

Installing applications

Add licensing
Not only does DaaS offer a significant reduction in support costs—up to 60% for user bases leveraging VDI or DaaS compared to traditional client computing solutions—it also simplifies administrative tasks. By eliminating the need for device procurement and provisioning, DaaS simplifies organizational dynamics and cuts costs.
Click here to learn more
These 7 comparison points can guide you in your process:
Ownership and Management
Private Cloud: Owned and maintained by a single organization or a third-party service provider exclusively for that organization. Offers more control and customization options.

Public Cloud: Owned and operated by a third-party provider, serving multiple organizations. Less control over infrastructure and services as it's shared among users.
Uptime
Private Cloud: Typically offers 99.999% uptime.

Public Cloud: Typically offers 99.9 or 99.99% uptime.
Customization and Flexibility
Private Cloud: Provides greater customization options to tailor the infrastructure and services to specific organizational needs.

Public Cloud: Offers limited customization options due to shared infrastructure and standardized services.
Scalability
Private Cloud: Scalability is possible but may be constrained by the available resources and infrastructure.

Public Cloud: Highly scalable with the ability to rapidly increase or decrease resources based on demand.
Compliance and Regulations
Private Cloud: Easier to comply with specific industry regulations and data privacy requirements as customization is feasible.

Public Cloud: Compliance may be challenging, especially if the provider operates in multiple regions with varying regulations.
Security
Private Cloud: Offers higher security levels due to dedicated resources and customized security measures.

Public Cloud: Security measures are standardized and shared among multiple users, potentially posing higher security risks.
Disaster Recovery
Private Cloud: Allows for customized disaster recovery strategies and redundancy plans based on organizational needs.

Public Cloud: Relies on the provider's disaster recovery and redundancy measures, which may have limitations in customization.
Click here to learn more.
Evolve IP's managed DaaS delivers the technology, support, management, and expertise needed to fully embrace hybrid work – in our cloud or on Azure. It enables IT to offload their day-to-day administrative headaches of managing a virtual desktop infrastructure to Evolve IP so they can focus on more strategic tasks.
Click here to learn more.
Desktop-as-a-Service provides multiple business benefits:
Dramatically improve employee productivity by providing immediate access to all company apps from any location, on any type of device

Enable mobility and Bring Your Own Device (BYOD) strategies 
Improve data, device, and application security because data never leaves

the data center and stays safe in Evolve IP's cloud. 

Better manageability due to centralized

administration i.e. quickly upgrade applications across the network, push patches etc.

Eradicate PC / laptop repair time and expense 
Extend the life of desktop infrastructure, workstations, and laptops 
Eliminates

the need for additional staffing/support costs 

Reduce Total Cost of Ownership (TCO) by transitioning away from expensive on-site servers, data centers and hardware.
Anywhere that you have internet connectivity including cable modem and 4G/5G wireless connections – from home, from the coffee shop, from the airport, from the office, etc.
Almost every
device can access our DaaS solution including
desktops, mobile,
Macbooks,
netbooks
, ultra books,
iPads
and Android tablets. Any computer running Windows XP or greater, Linux, Macs, or from low-cost, dedicated thin client devices. 
The following features and services are included depending on the type of DaaS offering you choose (Enhanced, Premium, Ultimate, Managed): 
A full Windows 64 bit desktop experience 

Access from any device

RMM-Pro

Real-time audio and video optimization

Dedicated CPU for each user 

Dedicated memory for each user 

Identity management with SSO/MFA 

Evolve IP's security suite

Platform, Image and Patch management

Performance and Availability Monitoring

Critical Infrastructure Backup

Tailored Management Options

Office 365 / Microsoft Licensing

Disaster Recovery as a Service

Virtual Data Center (VDC)

An administrator portal for IT to centrally manage virtual desktops for better administrative control and security. 
See what's included in Evolve IP's packages here.
No, if you are currently contracted with Microsoft for your Windows Desktop Operating System you can leverage the Windows VDA (Virtual Desktop Access) for your licensing. Learn more about our Desktop as a Service Pricing here. 
Almost all USB peripherals that are supported in Windows are supported with our DaaS solution. Administrators can control the types of peripherals that can be accessed within the virtual desktop by implementing policies that make the most sense for their organization and user community. 
Virtually any application your desktops run today will run on DaaS. We support BYOL (Bring-Your-Own-Licensing), Open-source licensing such as Open Office, or Evolve IP can provide Microsoft Office applications via a monthly subscription model. 
We can also host line-of-business applications within our virtual private cloud infrastructure providing your business with all of the flexibility you have on physical desktops today. 
When thinking about Virtual Desktop FAQs, this is an important question. Your current administrator or third-party consultant is responsible for your Active Directory, users' permissions and policies, desktop applications, and endpoint device support. Evolve IP manages virtual desktop pools and licensing, stable and secure virtual infrastructure, network, and consumable resources (CPU, RAM, Disk). 
Click here to learn more.
Yes, each DaaS deployment is provisioned with a dedicated Active Directory server. The solution fully supports premise-to-cloud domain integration and was built specifically to meet the needs of midmarket and enterprise businesses. 
Ready to start a conversation?
We're a team of trusted technology experts that work as an extension of company's IT team to help solve problems, deliver business outcomes and enable IT to be the heroes they are. From the first exploratory appointment to post-implementation support, we are always available to help.
Discover Evolve IP's Comprehensive Suite of DaaS Offerings
Free Yourself from the day-to-day , management of changing technology with Evolve IP's Managed DaaS solution.
Your essential IT ally for the enterprise hybrid workforce.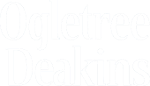 International Law Firm Drives Communications Reliability Across 60+ Worldwide Locations and Saves Over $300,000 a Year
"That's the type of proposition I like to bring to a Board of Directors. When I can say, 'we can get everything new, be completely redundant, it can meet all of our needs and oh, by the way, we are going to save over $300,000 a year.' It makes it easy for me to sell!"
– Ken Schultz, CIO of Ogletree Deakins

Simplify and future-proof your technology footprint with Evolve IP







It's nearly impossible to stay on top of every change in technology. Partner with Evolve IP and gain the combined experience of hundreds of technologists, all acting as an extension of your IT team. Helping you do more with less.
Featured By



Certified By