There is a lot to consider when thinking about Virtual Desktop FAQs. To start, Desktop-as-a-Service is an untethered virtual workspace that provides employees with access to all of their applications, files and data from Evolve IP's private cloud on nearly any internet-enabled 'smart' device. Each user is provided with dedicated CPU and memory allowing them to work exactly as they would with a traditional laptop or desktop, often with improved performance. Learn more about VDI workspaces here.
Desktop-as-a-Service provides multiple business benefits:
Dramatically improve employee productivity
Enable mobility and Bring Your Own Device (BYOD) strategies
Improved data, device, and application security–data never needs to leave the data center and apps and devices benefit from Evolve IP's security measures.
Centralize administration: quickly upgrade applications across the network
Eradicate PC / laptop repair time and expense
Extend the life of desktop infrastructure, workstations, and laptops
Eliminates the need for additional staffing/support costs
Reduced Total Cost of Ownership (TCO)
Anywhere that you have internet connectivity including cable modem and 4G/5G wireless connections – from home, from the coffee shop, from the airport, from the office, etc.
Almost every device can access our DaaS solution including netbooks, ultra books, iPads and Android tablets. Any computer running Windows XP or greater, Linux, Macs, or from low-cost, dedicated thin client devices.
Each of our desktop as a service options and deployments include:
A full Windows 64 bit desktop experience
Dedicated CPU for each user
Dedicated memory for each user
Identity management with SSO/MFA
Evolve IP's security measures
An administrator portal for IT to centrally manage virtual desktops for better administrative control and security.
No, if you are currently contracted with Microsoft for your Windows Desktop Operating System you can leverage the Windows VDA (Virtual Desktop Access) for your licensing. Learn more about our Desktop as a Service Pricing here.
Almost all USB peripherals that are supported in Windows are supported with our DaaS solution. Administrators can control the types of peripherals that can be accessed within the virtual desktop by implementing policies that make the most sense for their organization and user community.
Virtually any application your desktops run today will run on DaaS. We support BYOL (Bring-Your-Own-Licensing), Open-source licensing such as Open Office, or Evolve IP can provide Microsoft Office applications via a monthly subscription model.
We can also host line-of-business applications within our virtual private cloud infrastructure providing your business with all of the flexibility you have on physical desktops today.
When thinking about Virtual Desktop FAQs, this is an important question. Your current administrator or third-party consultant is responsible for your Active Directory, users' permissions and policies, desktop applications, and endpoint device support. Evolve IP manages virtual desktop pools and licensing, stable and secure virtual infrastructure, network, and consumable resources (CPU, RAM, Disk).
Yes, each DaaS deployment is provisioned with a dedicated Active Directory server. The solution fully supports premise-to-cloud domain integration and was built specifically to meet the needs of midmarket and enterprise businesses.
Successful deployments usually are solving for one or more of the following needs:
Employs teleworkers and /or a mobile workforce.
Wants to reduce the overall costs of supporting their desktop infrastructure and software.
Has limited IT resources and needs to achieve peak efficiency and simplified management of employee desktops.
The enterprise wants to extend the life of older PCs / laptops and reduce the frequency of PC replacement.
Has between 250 and 5,000+ employees with a distributed workforce.
Wants to increase data security.
No, DaaS is not an all or nothing proposition. While the most common deployment, simply due to proximity, is to bring both desktops and line of business applications within the Evolve IP hosting environment, businesses can select just the users for whom it makes the most sense, (such as remote users, employees in satellite offices, users with older PCs) and hybrid deployment models are supported.
Your essential IT ally for the enterprise hybrid workforce.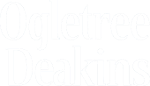 International Law Firm Drives Communications Reliability Across 60+ Worldwide Locations and Saves Over $300,000 a Year
"That's the type of proposition I like to bring to a Board of Directors. When I can say, 'we can get everything new, be completely redundant, it can meet all of our needs and oh, by the way, we are going to save over $300,000 a year.' It makes it easy for me to sell!"
– Ken Schultz, CIO of Ogletree Deakins

Simplify and future-proof your technology footprint with Evolve IP







It's nearly impossible to stay on top of every change in technology. Partner with Evolve IP and gain the combined experience of hundreds of technologists, all acting as an extension of your IT team. Helping you do more with less.
Featured By



Certified By