UC Partner Awards 2022
Evolve IP has been awarded this year's Best Vertical Solution at UC Today's UC Partner Awards 2022. This is fantastic recognition of the work that Evolve IP has been doing globally. Evolve IP is a vertical specialist; supporting large hoteliers, automotive specialists, healthcare providers, and more.
Unify Your Contact Center and Unite Your Workforce
Today, the office is no longer just a physical place – it's a collection of people who need to work together from wherever they are. Evolve IP delivers a truly unified contact center, one that seamlessly integrates with Cisco VoIP, unified communications, and Microsoft Teams; enabling managers to work with and hire staff anywhere.
Evolve IP's unified omnichannel contact center solution enables agents to collaborate with everybody in the organization using the device(s) of their choice. And, since the phone system and contact center solution are integrated natively, it improves agent visibility, makes contact centers more effiicent, and enhances customer experience.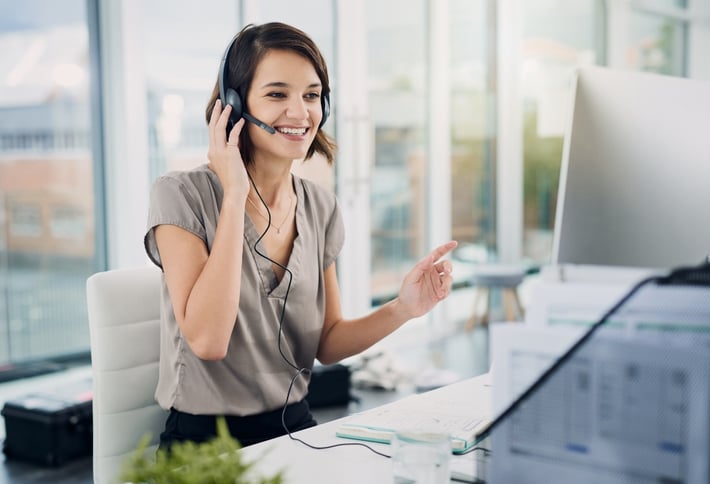 Benefits of Evolve IP's Unified Contact Center Solution
Flexible WFH

Deployment Options

–

Agents can operate via the best endpoint for their needs including a softphone (ECS or Teams or UC1), their mobile phone, a physical handset (SIP or Teams), etc.
Seamless Customer Experience

–

Agents can collaborate with anybody in the organization to get the answers they need plus they can instantly conference or transfer a Supervisor or SME.
Leadership Empowered

–

Supervisors can remotely listen to live interactions and "whisper" in their Agent's ear to provide instant coaching.
Expanded Labor Pool

–

Leadership has the flexibility to hire staff that can Work Anywhere.
Inherent challenges with a typical contact center overlay solution
Technology Challenge

Customer Impact

ACD is unaware of agent's handset presence

Agent could be on a handset call and ACD will attempt to deliver them a 2nd call
Inaccurate ACD reporting

ACD and PBX are 2 disparate systems

Delays in delivering calls to agents
Agents can't see the entire company phone directory or presence
No extension dialing when calling or transferring between Agents and non-ACD users

Two Technology Providers

Extra network hops impact call quality
Additional time and expertise required when attempting to troubleshoot issues or even provide routine Support due to complexity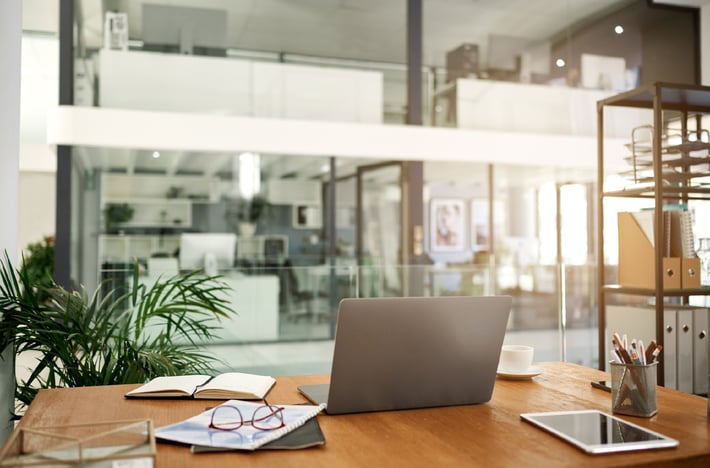 Unified Contact Center and Phone System
Spurred by the pandemic, demand for contact center solutions is moving upmarket as these offerings are commonly used to meet complex and multiregional requirements. Most IT and contact center leaders are looking at better ways to connect agents to the contact center solution and critical applications they need to do their jobs.
Evolve IP's unified omnichannel contact center solution delivers all ofall the award-winning features that businesses need to improve agent productivity, support remote working, and enhance customer experience.Allow your agents to operate seamlessly with Evolve IP's fully unified contact center. Learn how we integrate our Gartner MQ omnichannel contact center software, Cisco VoIP unified communications, and Microsoft Teams today!

Financial advisory firm enables employees to Work Anywhere with an integrated platform
Evolve IP's digital workspaces have allowed us to acquire more practices in a faster and more profitable way. That is resulting in bottom-line cost savings and top-line business benefits."
– Jeff Francis, Vice President of IT USDP

Simplify and future-proof your technology footprint with Evolve IP






It's nearly impossible to stay on top of every change in technology. Partner with Evolve IP and gain the combined experience of hundreds of technologists, all acting as an extension of your IT team. Helping you do more with less.
Featured By



Certified By