Need a quick answer to your question?
Take a look at our DaaS FAQ page for solutions to common inquiries.
How Does Managed DaaS Increase Mobility?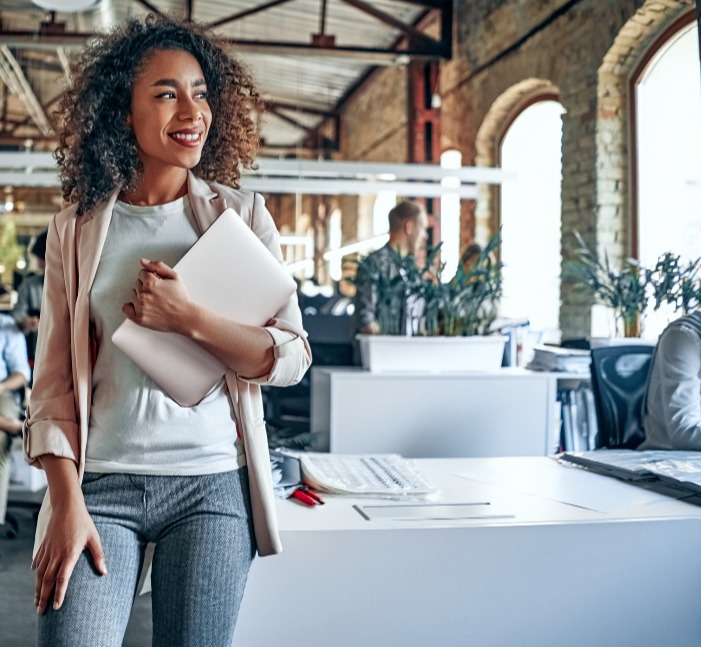 Free Yourself from the Day-to-Day Management of Changing Technology
In addition to data protection, security, and compliance concerns, many organizations are struggling to support a remote or hybrid workforce and manage the virtual desktop solutions and IT services essential to end-users.
By offering complete management of Evolve IP's DaaS solution as an additional service, Evolve IP can lift a huge responsibility off IT's shoulders; delivering the services businesses need and freeing up IT teams to focus on higher-level priorities instead of day-to-day maintenance or chasing multiple vendors.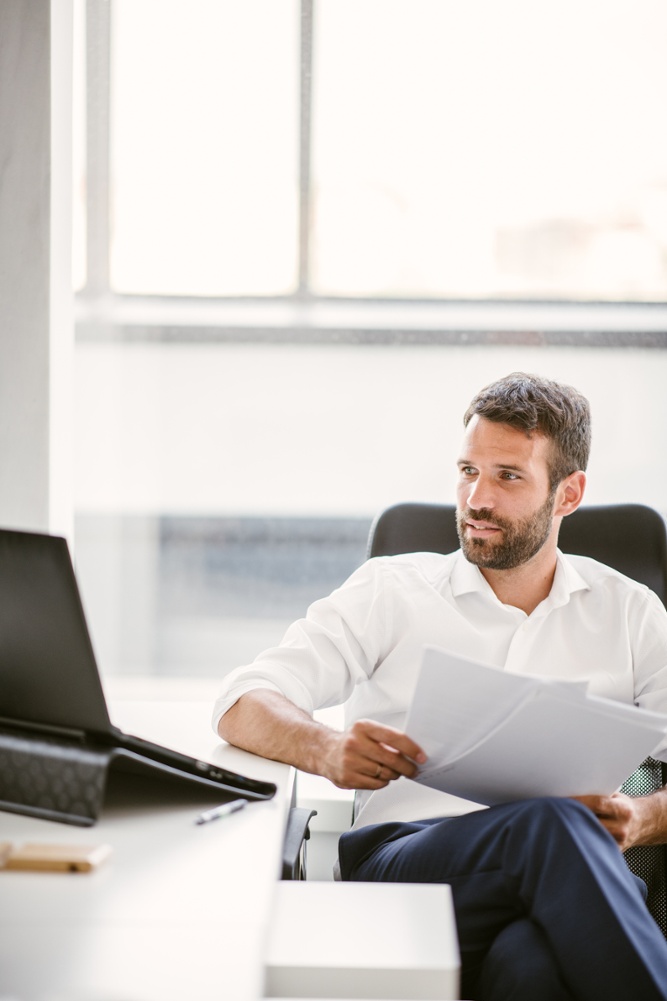 Fully Embrace Hybrid Work on Evolve IP's Private Cloud or Microsoft Azure Public Cloud
Evolve IP's Managed DaaS solution is a new way to manage and deploy secure cloud-based work environments on Evolve IP's cloud or Azure. It fully integrates with unified communications, collaboration, and contact center solutions to enhance productivity and deliver a seamless user experience.
With Evolve IP's end-to-end, fully managed desktop service, businesses enjoy the security, mobility, and reliability of our analyst approved virtual desktop solution with the added benefit of Evolve IP experts maintaining anti-virus, backups, desktop patch management, Windows updates, RTAV optimization, monitoring, and the underlying desktop infrastructure.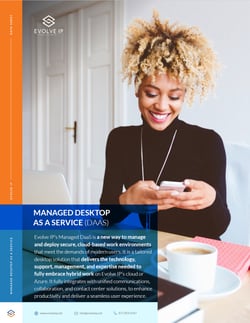 Managed Desktop as a Service (Managed DaaS)
Evolve IP's Managed DaaS is a new way to manage and deploy secure, cloud-based work environments that meet the demands of modern users. It is a tailored desktop solution that delivers the technology, support, management, and expertise needed to fully embrace hybrid work on Evolve IP's cloud or Azure.
As VMware's largest multi-tenant hosting provider in North America, and a Microsoft Gold Partner and Certified Solution Provider, Evolve IP is uniquely positioned to deliver unmatched service, features, mobility, and security. Partner with us and ensure your enterprise has the right support and experience to maximize Microsoft applications.
Let's Talk
Your essential IT ally for the enterprise hybrid workforce.





Simplify and future-proof your technology footprint with Evolve IP






It's nearly impossible to stay on top of every change in technology. Partner with Evolve IP and gain the combined experience of hundreds of technologists, all acting as an extension of your IT team. Helping you do more with less.
Featured By



Certified By