Future-proof your technology with a secure cloud desktop solution
The rise in remote working, proliferation of devices and increased number of ransomware attacks has made security a huge concern for most organizations. Evolve IP's virtual desktop solution frees businesses from the worries of sensitive information being compromised through lost devices, from network failure and from the panic when a computer fails. It empowers businesses to support next-gen mobility and implement Bring Your Own Device (BYOD) policy, all without jeopardizing security.
Unmatched security controls for your hybrid workforce
Robust Firewall: Evolve IP keeps your network secure by leveraging the world's leading and most redundant enterprise-grade firewall platform, Cisco.
Identity Management with SSO and MFA: Mitigate risks and add an extra layer of security to your platform with Evolve IP's multi-factor authentication (MFA) and single sign-on (SSO) web portal.
DDoS Detection and Prevention: Evolve IP leverages industry's leading DDoS attack protection and mitigation provider, Cloudflare to bolster our defense-in-depth approach to security.
Web Browser and Device Security: Manage web applications and browsers that employees are permitted to access. Establish device restrictions, device security, remote wipe and device lock for all employees using Evolve IP's virtual desktop solution.
Anti-Malware Software Technology: Evolve IP's virtual desktop solution includes world-class anti-malware and anti-virus software technology to protect your device from external threats.
Automatic Software Update: Save time by automatically updating the software on multiple devices, in a secure manner, all at once.
Remote Management and Monitoring (RMM): Evolve IP's self-managed, cloud based RMM platform provides point & click monitoring & performance reporting of workstations, servers, network equipment, and remote control, all from a single pane of glass.
Automatic Data Back-ups: With Evolve IP's cloud-based backup solution, businesses always have an up-to-date copy of their virtualized applications and files, stored in a secure location.
Mobile Device Security: Configure, manage and monitor all personal devices from one application, enabling better control on mobile devices.
Industry-leading Partners: Evolve IP partners with leading platforms such as Microsoft, VMWare, Citrix, Veeam and Azure to deliver end-to-end secure and scalable computing solutions.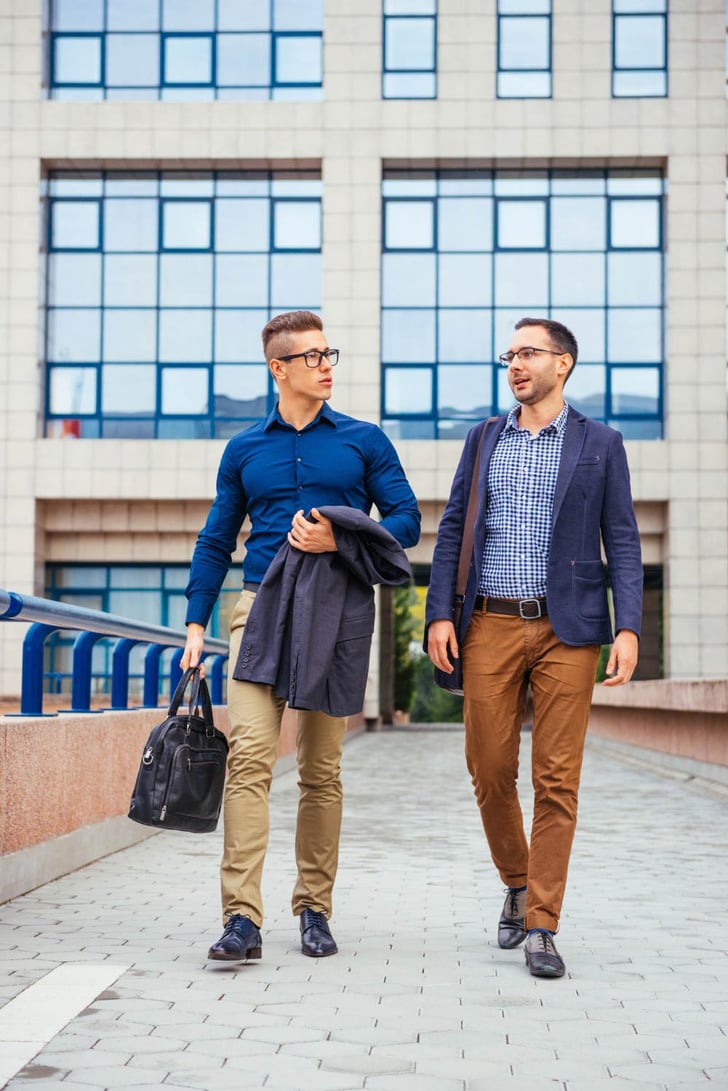 How Can I Ensure Security & UX?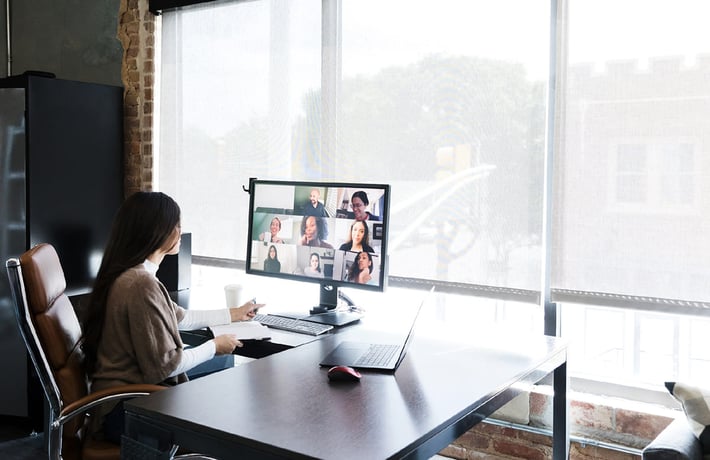 Frequently Asked Desktop as a Service (DaaS) Questions
Find the answers to commonly asked questions about our tailored Desktop as a Service options, including 'Will our peripheral devices work?', and 'What comes with a typical DaaS deployment?'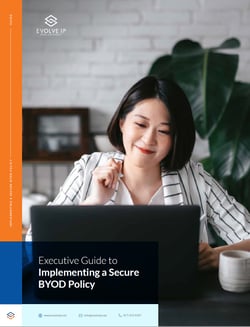 Executive Guide to Implementing a Secure BYOD Policy
Many companies are beginning to implement Bring Your Own Device (BYOD) policies. The policies can be great: they cut costs and let employees work on familiar devices.

As easy as it would be to send out a mass email to all of your employees letting them know to bring their own devices the next day – it's not as simple as that. These policies can have their fair share of issues if not carefully planned for and monitored.

The experts at Evolve IP are here to provide you with a detailed guide on how to implement a secure BYOD policy.
Your essential IT ally for the enterprise hybrid workforce.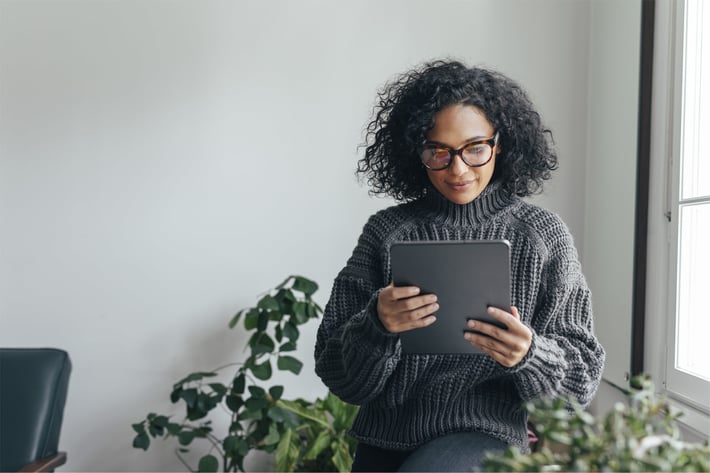 Identity Management
Protect Employees and Their Devices
BYOD or company-owned, enterprise employees use a variety of devices to access files and applications. Our virtual desktop helps secure your business with Identity Management featuring SSO and MFA.
Web-Based Dashboard – Eliminate password reset requests and enable associates to access their apps from any device.
Detailed Reports & Alerts – from password changes to unsuccessful login attempts to browser data.
Integrates with M365. Plus, deliver thousands of other SAML apps to your employees.
International Law Firm Drives Communications Reliability Across 60+ Worldwide Locations and Saves Over $300,000 a Year
That's the type of proposition I like to bring to a Board of Directors. When I can say, 'we can get everything new, be completely redundant, it can meet all of our needs and oh, by the way, we are going to save over $300,000 a year.' It makes it easy for me to sell!"
– Ken Schultz CIO of Ogletree Deakins

Simplify and future-proof your technology footprint with Evolve IP






It's nearly impossible to stay on top of every change in technology. Partner with Evolve IP and gain the combined experience of hundreds of technologists, all acting as an extension of your IT team. Helping you do more with less.
Featured By



Certified By