Nothing is more critical to a successful virtual desktop deployment than the final user experience. That's why Evolve IP's virtual desktop solution is built for performance with specially optimized servers and storage. Enterprises can also count on redundant architecture that ensures the utmost in speed and availability.
With over a decade of experience operating virtual desktop infrastructure, Evolve IP has a deep bench of highly skilled virtual desktop experts. We'll be a true IT ally, so, no matter how locations, tools, and partners shift over time, you will have a permanent hybrid workplace solution that makes the future of work better for everyone.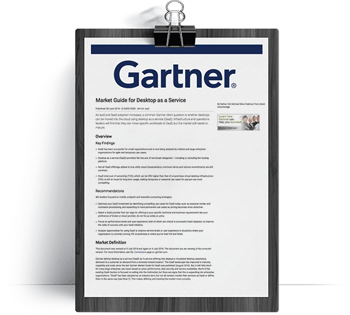 Gartner Market Guide
In this Market Guide, Gartner describes and analyzes the characteristics of the DaaS market, both current state and future direction, as well as descriptions of representative vendors that offer DaaS services to end-user customers.
According to Gartner, "The rapid increase in remote and hybrid work, as well as the need for business continuity, has made desktop as a service a major priority for organizations."
Your Work Any Where, Anytime Desktop
Get the world's most advanced virtual desktop solution.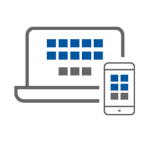 Your organization is made up of employees with different needs. Evolve IP enables IT to easily tailor a desktop as a service solution, and define user types and permissions.
• Unlimited Golden Images
• Work AnywhereTM on any device. Runs on browser, mobile, PC/Mac
• Advanced Features – Integrated Microsoft Teams, contact center, softphone, Real-Time Audio-Video (RTAV), vendor optimizations built-in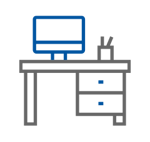 Flexible Device Deployments
High-level performance on any device, including employee BYOD. Extend the life of your current endpoints or deploy on less expensive devices.
• BYOD – Employee laptops (Mac, Windows, Chromebooks), tablets, mobile (companion devices) and more
• Company Endpoints – Maximize your current desktops and laptops
• Thin client / Zero client – Put money back into IT that drives results, not helpdesk tickets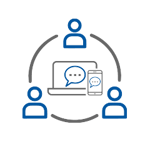 Powerful Performance
With the world's top technologies under the hood, your employees will stay productive and thrilled with their virtual desktop solution. Options for knowledge workers and power users.
• Multi-gig Internet backbone on our high-performance Cisco network
• Modern, Intel-based processors and max performance SSD SAN
• Easily add resources as needed to keep power users productive
• Battle-hardened, performance-minded VMware Horizon DaaS infrastructure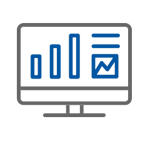 3rd Party Audited Compliance
Maintain compliance and make audits easier with our 3rd-party certified solutions.
• HIPAA / HITRUST – Ideal for healthcare IT and their provider networks
• PCI-DSS – Perfect for finance and businesses taking credit card payments
• SOC 2 and more!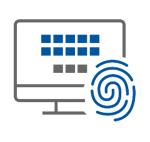 End-to-end Security
Unmatched security controls for users, devices, and your business.
• Identity management with SSO & MFA – Deploy our integrated IAM or bring your own … Okta, DUO, MSFT
• DDoS detection and prevention
• Dedicated, redundant enterprise-grade firewalls
• Multi-tier routing and switching infrastructure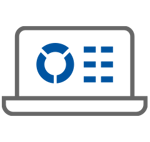 Guaranteed Uptime
Evolve IP has a proven 99.999% history of infrastructure uptime.
• 99.999% uptime with a five nines SLA
• Deployed at Tier IV data centers, including SWITCH
• Built on the trusted, high-performing brands you trust (Cisco, VMware, Veeam, HP)
And of course, it includes all value-ad features like:
24x7x365 Support:

Evolve IP partners with industry leading platforms such as VMWare, Citrix, Microsoft and Cisco to deliver unmatched support and expertise
White-Glove Consultative Services: Evolve IP's technology experts work along your side as an extension of your team to solve your business problems and help you accomplish your business goals.
Personalized User Experience:

Extend the best work anywhere experience to all apps and use cases, including remote, GPU, collaboration, and more
Detailed Reporting:

With Evolve IP's identity management solution, you can receive reports and alerts on all aspects of user access, including unsuccessful login attempts, password changes, geography and browser data
Microsoft Office 365 CSP:

As a Microsoft Gold Partner and CSP, Evolve IP can deliver Microsoft Office apps along with 24x7x365 US based support to meet the unique needs of your diverse workforce
Public and Private Cloud Options: Deploy DaaS on the cloud of your choice i.e. Evolve IP's private cloud with 99.999% reliability or public cloud such as Microsoft Azure using VMware or Citrix desktop virtualization technologies.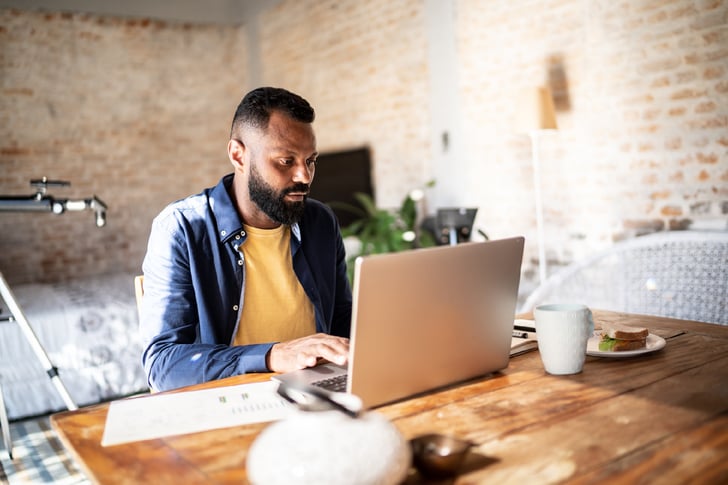 Your essential IT ally for the enterprise hybrid workforce.




International Law Firm Drives Communications Reliability Across 60+ Worldwide Locations and Saves Over $300,000 a Year
That's the type of proposition I like to bring to a Board of Directors. When I can say, 'we can get everything new, be completely redundant, it can meet all of our needs and oh, by the way, we are going to save over $300,000 a year.' It makes it easy for me to sell!"
– Ken Schultz CIO of Ogletree Deakins

Simplify and future-proof your technology footprint with Evolve IP






It's nearly impossible to stay on top of every change in technology. Partner with Evolve IP and gain the combined experience of hundreds of technologists, all acting as an extension of your IT team. Helping you do more with less.
Featured By



Certified By