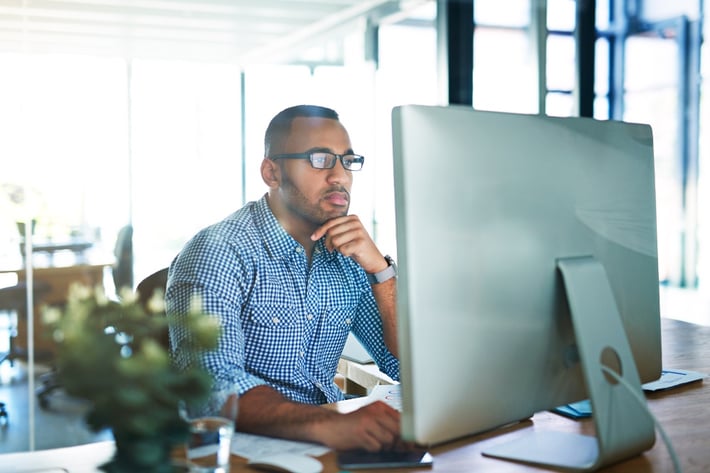 Manage All Your Devices. Anywhere. With Desktop as a Service.
Desktop as a Service (DaaS) is the next generation approach to end-user computing, delivering a central and secure on-ramp to third-party SaaS and legacy applications from nearly any device (mobile, tablet, or PC), in the office, at home, or on the road. Evolve IP's tailored DaaS solution delivers the technology, support, management, and expertise needed to fully embrace hybrid work – in Evolve IP's cloud or Azure. It
fully integrates with unified communications,
collaboration, and contact center solutions to enhance productivity and deliver a seamless user experience.
Discover Evolve IP's Comprehensive Suite of DaaS Offerings
Free Yourself from the day-to-day , management of changing technology with Evolve IP's Managed DaaS solution.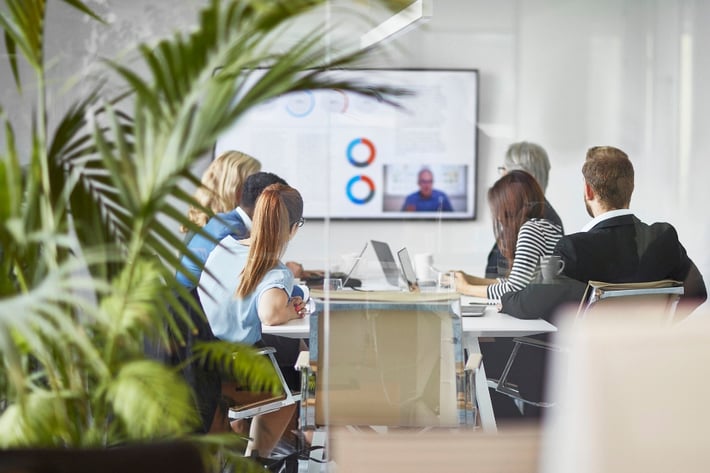 Why Choose Evolve IP DaaS Solution?
A flexible multi-cloud, multi-protocol approach

A secure, single sign-on for all your devices

100% managed service from environment to desktop

Experts at delivering real time audio and video in DaaS

Partners with industry leading vendors such as VMware, Citrix, Microsoft, and Cisco to deliver unmatched support and expertise

Single provider for integrated offerings with Microsoft Teams, Cisco Webex, Voice, and Contact Centers

Noted in every Gartner Desktop as a Service Market Guide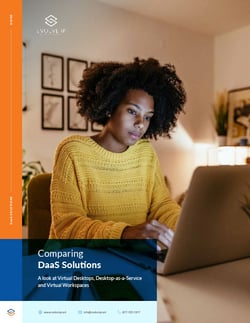 DaaS Solution Comparison Guide
This virtual desktop or DaaS comparison guide is designed for those who are looking into hosted virtual desktops or desktops as a service (DaaS). It also compares the technology to Evolve IP's Workspaces solution.
Evolve IP has been providing DaaS solutions for over 11 years and is the largest multi-tenant VMware DaaS provider in the United States. Our solution has been named in every Gartner DaaS Market Guide since inception. We also work with Citrix and have deployed virtual desktop infrastructure (VDI) for clients. Bottom line, we have a lot of experience to pull from for this comparison.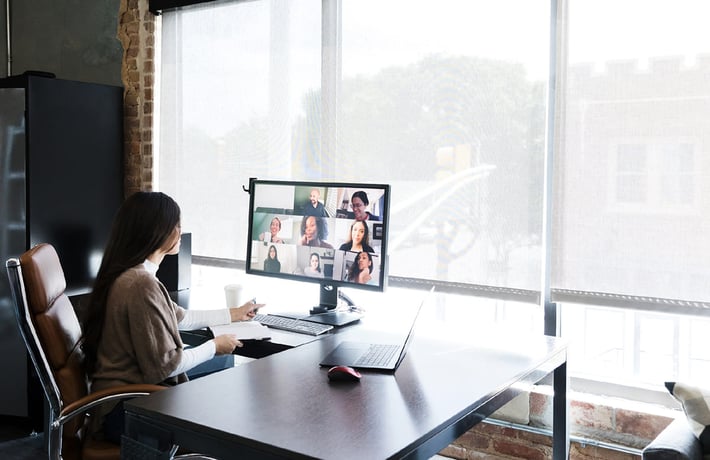 Frequently Asked Desktop as a Service (DaaS) Questions
Find the answers to commonly asked questions about our tailored Desktop as a Service options, including 'Will our peripheral devices work?', and 'What comes with a typical DaaS deployment?'
Your essential IT ally for the enterprise hybrid workforce.




International Law Firm Drives Communications Reliability Across 60+ Worldwide Locations and Saves Over $300,000 a Year
That's the type of proposition I like to bring to a Board of Directors. When I can say, 'we can get everything new, be completely redundant, it can meet all of our needs and oh, by the way, we are going to save over $300,000 a year.' It makes it easy for me to sell!"
– Ken Schultz CIO of Ogletree Deakins

Simplify and future-proof your technology footprint with Evolve IP






It's nearly impossible to stay on top of every change in technology. Partner with Evolve IP and gain the combined experience of hundreds of technologists, all acting as an extension of your IT team. Helping you do more with less.
Featured By



Certified By