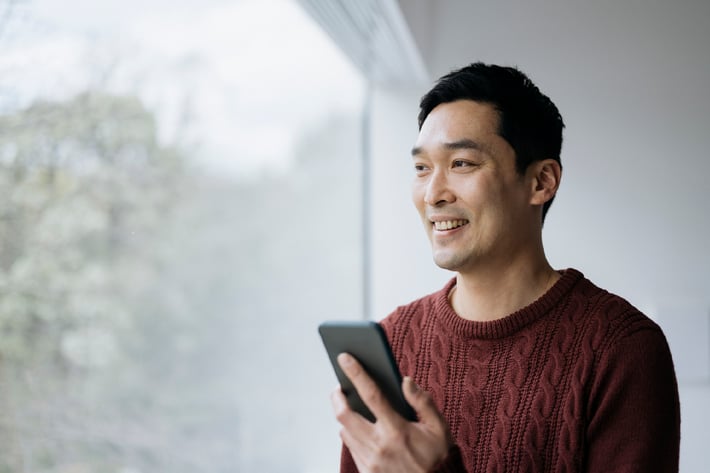 Simplify Communications
The hybrid workplace is here to stay. Businesses need their employees to stay connected and remain productive whenever and from wherever they are.
Business SMS messaging, integrated with UCaaS and Microsoft Teams Direct Routing simplifies communications by allowing professionals to use a single number for short message service (SMS) and voice calls, all while ensuring security and maintaining all interactions on a single platform.

Access business messaging anywhere, on any device, to send and receive text messages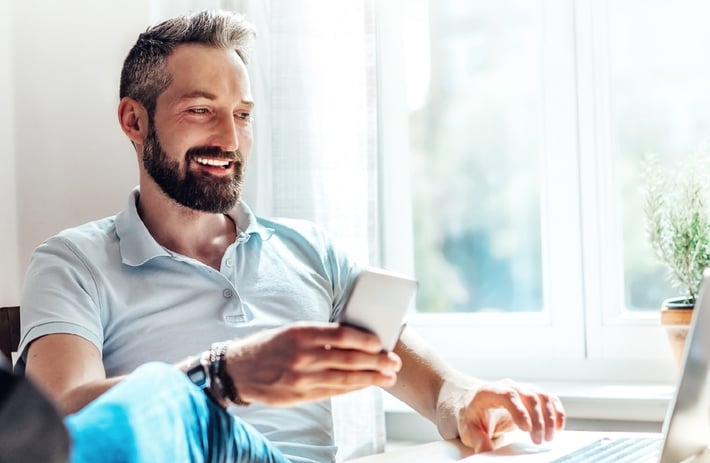 Enterprise SMS Integration with Microsoft Teams
With the majority of employees working remotely or in a hybrid office environment, organizations have increasingly found employees relying on personal cell phones to text with clients, patients, vendors, and other employees.

In addition to opening the company to legal, security, and compliance risks, the lack of oversight has hindered businesses as they attempt to keep the customer experience in focus while providing a unified brand and communications presence.

The ability to text from a business line inside of Microsoft Teams using business SMS mitigates these issues and delivers numerous benefits. This is especially applicable for IT administrators and legal and compliance officers to have the ability to access business text messaging conversations when situations arise.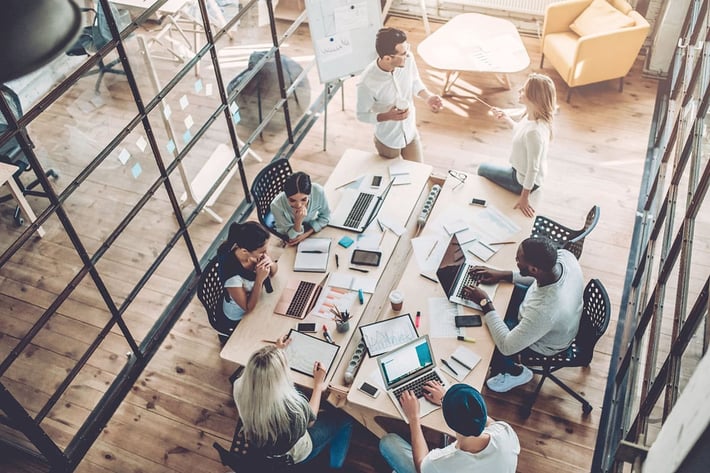 Business SMS Messaging From Evolve IP
The use cases for business SMS are growing exponentially each month! Your organization likely needs an easy-to-use, secure, integrated text business SMS messaging solution if it has:
Healthcare professionals looking for a secure way to text colleagues
Teachers or administrators that need to easily share updates with students' parents
Employees sharing financial news that impacts stock and bond trading prices by the second
Associates in any industry looking to instantly connect with customers
Evolve IP differentiates itself from other providers by offering business SMS integrated directly into Microsoft Teams. This enables users to take advantage of the speed and convenience of business SMS messaging texting while providing the oversight and security required by enterprise businesses.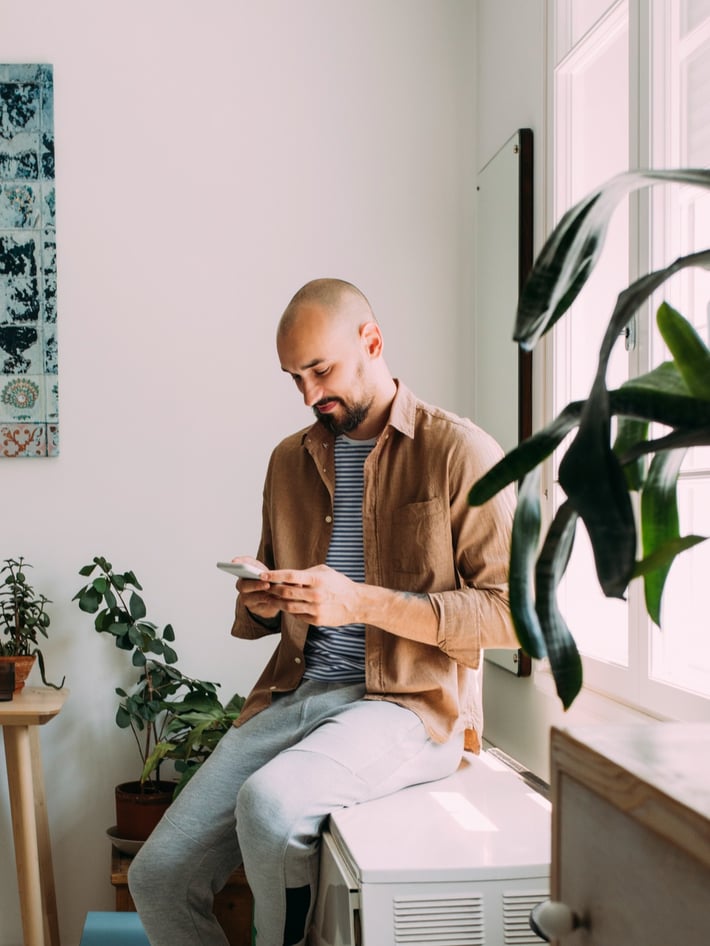 Key Benefits
Single Number - Use a single number for SMS and voice calls

Access Message History - Ability to search, track, access and maintain a record of previous messages, all on a single platform

Faster Response Time - Provide faster response times as text notifications are delivered in the Microsoft Teams app regardless of the device employees are using

Maintain Security - Maintain security and avoid compliance risks by maintaining a single number and platform for all your interactions

Drive Sales Velocity - Drive sales velocity with more client touchpoints and reporting for sales management

Enhance Communications - Cut and paste official corporate communications in Teams and quickly communicate updates to groups and individuals

Reduce Corporate Liability - Reduce corporate liability for fraud and inappropriate use

Convenience - Increase speed and convenience of texting while providing the oversight and security that's required across verticals for all businesses
Your essential IT ally for the enterprise hybrid workforce.




International Law Firm Drives Communications Reliability Across 60+ Worldwide Locations and Saves Over $300,000 a Year
That's the type of proposition I like to bring to a Board of Directors. When I can say, 'we can get everything new, be completely redundant, it can meet all of our needs and oh, by the way, we are going to save over $300,000 a year.' It makes it easy for me to sell!"
– Ken Schultz CIO of Ogletree Deakins

Simplify and future-proof your technology footprint with Evolve IP






It's nearly impossible to stay on top of every change in technology. Partner with Evolve IP and gain the combined experience of hundreds of technologists, all acting as an extension of your IT team. Helping you do more with less.
Featured By



Certified By