Technology Partner Knowledge Center
Welcome to the epicenter of knowledge and enablement for Evolve IP's valued Technology Sales Partners. Discover a wealth of resources meticulously crafted to elevate your understanding and utilization of Evolve IP's cutting-edge solutions. Dive into a world of step-by-step video guides, insightful webinar recordings, visually captivating infographics, detailed data sheets, concise one-pagers, and enlightening white papers.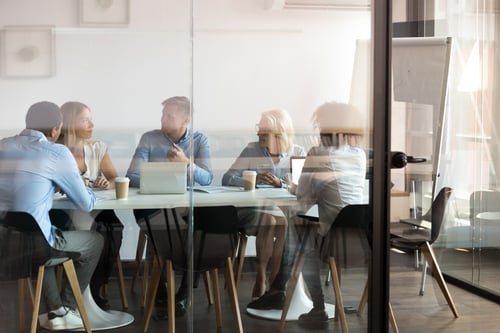 Guided Mastery: Our step-by-step video guides provide comprehensive insights, empowering you to navigate our solutions with confidence.

On-Demand Education: Access our library of webinar recordings, spanning industry trends, best practices, and technology solutions.

Visual Brilliance: Simplify complex concepts with our intuitive infographics, designed to enhance comprehension and facilitate effective communication.

Deep Dive: Explore the intricacies of our solutions with comprehensive data sheets, offering detailed specifications and benefits.

Quick Insights: Our one-pagers deliver essential information in a condensed format, perfect for quick reference and team collaboration.

Thought Leadership: Stay ahead of the curve with our white papers, delivering expert analysis and forward-thinking perspectives.
Evolve IP is committed to enabling and empowering our technology sales partners with the tools and insights necessary to excel in today's dynamic business landscape. Unearth the knowledge you need to unlock the full potential of our innovative solutions.






Simplify and future-proof your technology footprint with Evolve IP






It's nearly impossible to stay on top of every change in technology. Partner with Evolve IP and gain the combined experience of hundreds of technologists, all acting as an extension of your IT team. Helping you do more with less.
Featured By



Certified By