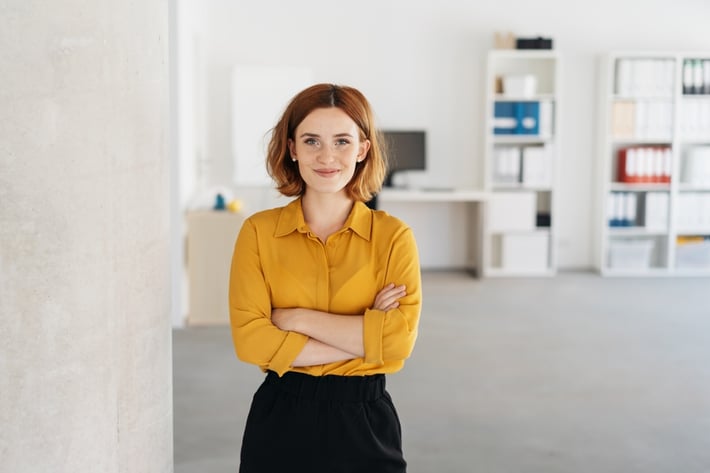 Unprecedented Control Over Evolve IP Services

The OSSmosis Portal has two login options: Administrator and Personal. The OSSmosis Administrator Portal grants full access for IT Administrators and other personnel to control your Evolve IP technology across the entire organization. The OSSmosis Personal Portal grants an individual user complete control over telephony, voicemail, and conferencing functions.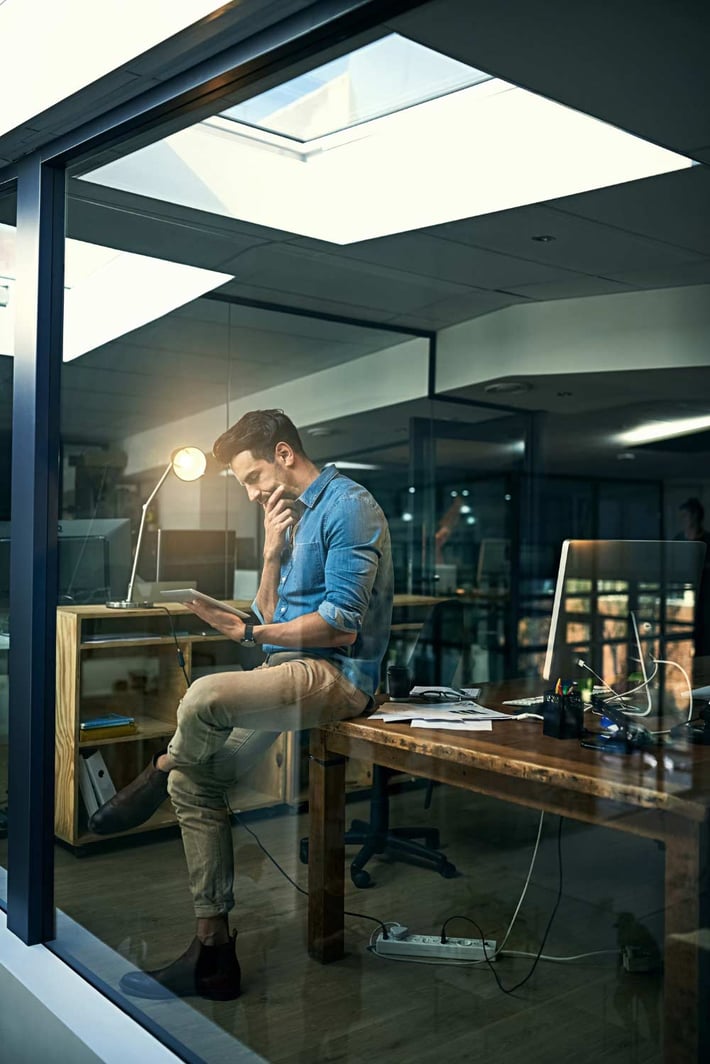 Features Designed to Deliver a United Self-Service Experience
OSSmosis Administrator Portal
The home screen is essentially designed to keep you updated on our latest product developments & roll-outs. It contains links to numerous functions & reports that you can easily jump to, access & modify.
Account Detail
Manage account invoices, review account contracts & invoice notifications

View which services you have installed at which locations, including the cost, activation date, and quantity of each service
Reports
Create and schedule call detail reports

Trace all your inbound and outbound calls

Review any changes made on the platform by the administrator
Telephony Control
Control all aspects of your organization's telephony features with just a few clicks

Manage and monitors everything from call flow, to user information, to hunt groups, auto attendants etc.

Make moves, adds, and changes with no hassles, no calls to vendor and no fees

Set and reset voicemail passwords, and so much more
Call Centers
Manage queues, agents and supervisors

Manage caller interactions, business workflow as well as queue callback
Call Recording
Listen and manage call recordings

Archive and download specific interactions for quality management and coaching purpose

Manage and configure user groups and recording profiles for your enterprise

All call recordings are HIPAA and PCI DSS compliant – along with adhering to many other standards
Application Support
Create and update support tickets

Access our pool of content on knowledge base

Provide actionable feedback
Live Training
Evolve IP believes in continued education and we provide live training on a regular basis on all of our cloud services. For instance, when you're on-boarding a user, you can engage into a live training that is held by our corporate trainers on all of our products on a monthly basis.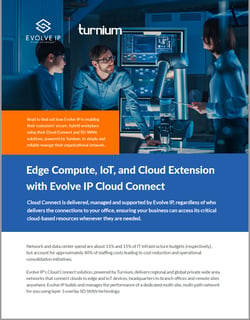 Edge Compute, IoT, and Cloud Extension with Evolve IP Cloud Connect and SD-WAN
Evolve IP's Cloud Connect solution, powered by Turnium, delivers regional and global private wide area networks that connect clouds to edge and IoT devices, headquarters to branch offices and remote sites anywhere. Evolve IP builds and manages the performance of a dedicated multi-site, multi-path network for you using layer 3 overlay SD-WAN technology.
International Law Firm Drives Communications Reliability Across 60+ Worldwide Locations and Saves Over $300,000 a Year
That's the type of proposition I like to bring to a Board of Directors. When I can say, 'we can get everything new, be completely redundant, it can meet all of our needs and oh, by the way, we are going to save over $300,000 a year.' It makes it easy for me to sell!"
– Ken Schultz CIO of Ogletree Deakins

Simplify and future-proof your technology footprint with Evolve IP






It's nearly impossible to stay on top of every change in technology. Partner with Evolve IP and gain the combined experience of hundreds of technologists, all acting as an extension of your IT team. Helping you do more with less.
Featured By



Certified By