Veel organisaties staan op het punt om hun ICT dienstverlening uit de cloud af te nemen in plaats van te investeren in eigen hardware en software of upgrades daarvan. Hiermee krijgen organisaties een flexibele, schaalbare oplossing waarbij zij:
• ontzorgd worden door het beheer uit handen te geven
• zelf de controle behouden
• alleen betalen voor het daadwerkelijke gebruik.
Eigenschappen die bij uitstek nuttig zijn voor het contact center, een gebied waar cloud sterk zijn intrede doet.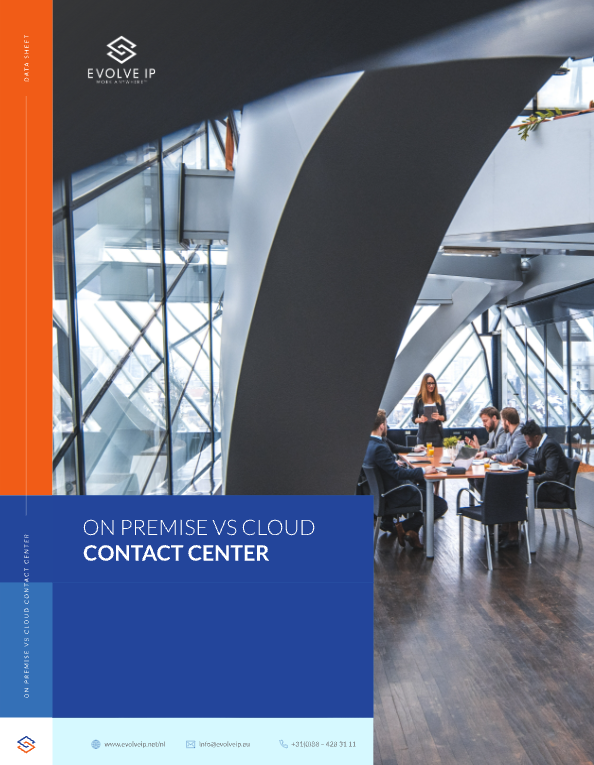 Simplify and future-proof your technology footprint with Evolve IP






It's nearly impossible to stay on top of every change in technology. Partner with Evolve IP and gain the combined experience of hundreds of technologists, all acting as an extension of your IT team. Helping you do more with less.
Featured By



Certified By