Multi-Channel Contact Center
Één oplossing voor uw agents voor het beheer van alle communicatiekanalen. Stel uw contact center in staat om op flexibele wijze state-of-the-art technologie in te zetten. Agents schakelen moeiteloos tussen de verschillende klantcontact kanalen en u heeft een eenduidige rapportage voor uw gehele omgeving. Doordat Online Contact Center geleverd wordt volgens het SaaSmodel heeft u een flexibele, schaalbare, toekomst vaste oplossing waarmee u plaatsonafhankleijk kunt werken en waarbij u alleen betaalt voor wat u nodig heeft.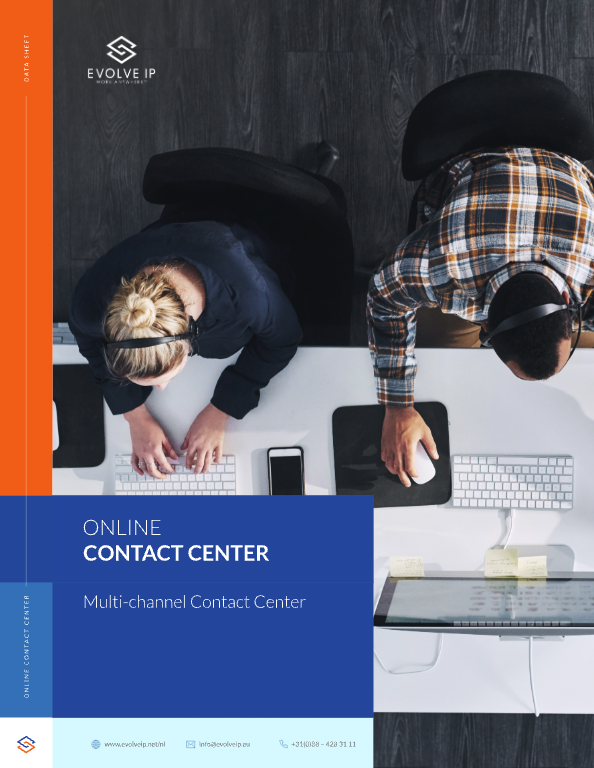 Simplify and future-proof your technology footprint with Evolve IP






It's nearly impossible to stay on top of every change in technology. Partner with Evolve IP and gain the combined experience of hundreds of technologists, all acting as an extension of your IT team. Helping you do more with less.
Featured By



Certified By