Enabling Meaningful Connections on Microsoft Teams. Evolve IP's enterprise-grade receptionist client is a powerful state-of-the-art telephone operator's console for the Microsoft Teams platform that enhances business communication. Anywhere Receptionist, powered by Peter Connects, provides a range of smart features for fast and easy call handling and efficient call distribution for organizations of all sizes.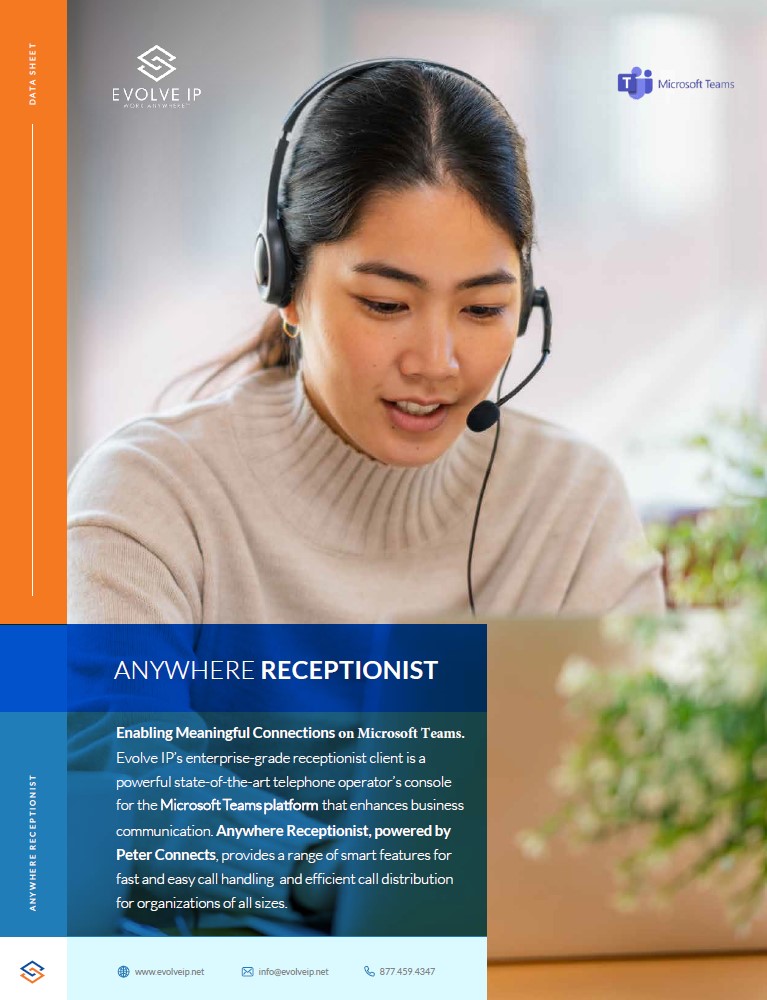 Simplify and future-proof your technology footprint with Evolve IP






It's nearly impossible to stay on top of every change in technology. Partner with Evolve IP and gain the combined experience of hundreds of technologists, all acting as an extension of your IT team. Helping you do more with less.
Featured By



Certified By