With the rapid increase in remote and hybrid working, contact center leaders are looking for better
ways to connect agents to the contact center solution and critical applications they need to do
their jobs. Evolve IP provides two contact center solutions to help organizations improve customer
experience and agent productivity: BroadWorks Call Center and Evolve Contact Suite. The feature
comparison below can help organizations find the solution that best meets their business needs.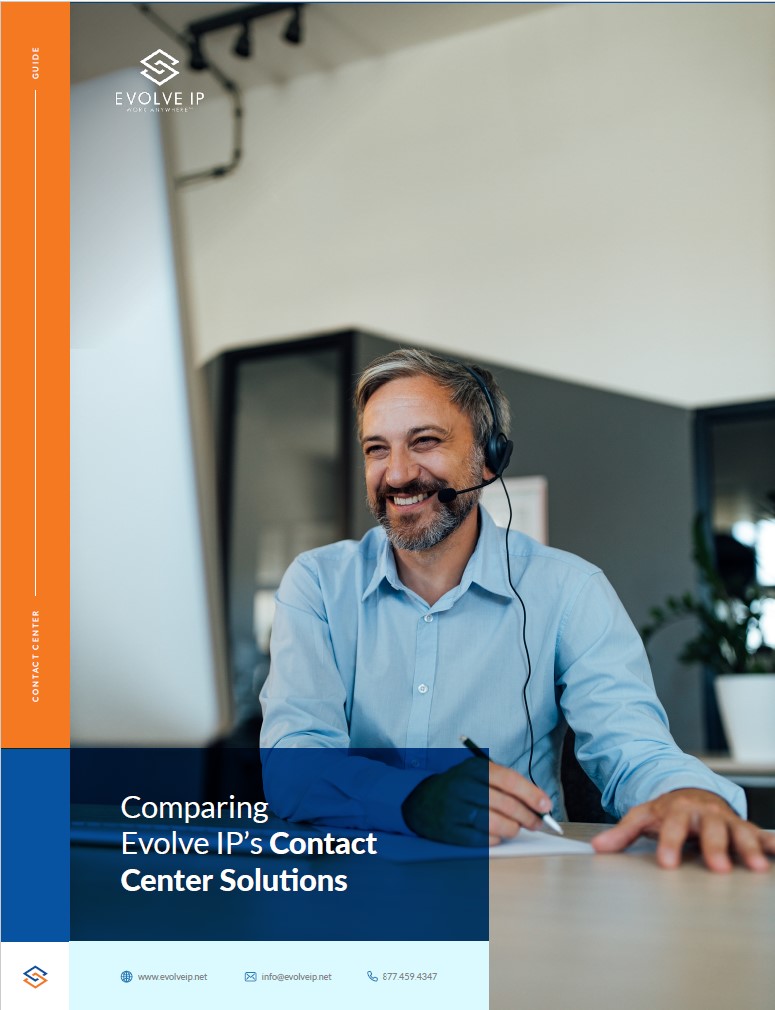 Simplify and future-proof your technology footprint with Evolve IP






It's nearly impossible to stay on top of every change in technology. Partner with Evolve IP and gain the combined experience of hundreds of technologists, all acting as an extension of your IT team. Helping you do more with less.
Featured By



Certified By