How We Can Help Credit Unions

Award Winning Cloud Solutions for Credit Unions

Delivering a better member experience has never been more critical. Evolve IP's award-winning cloud services provide credit unions with the opportunity to increase member satisfaction, protect systems and member data and improve team productivity – all without capital expense.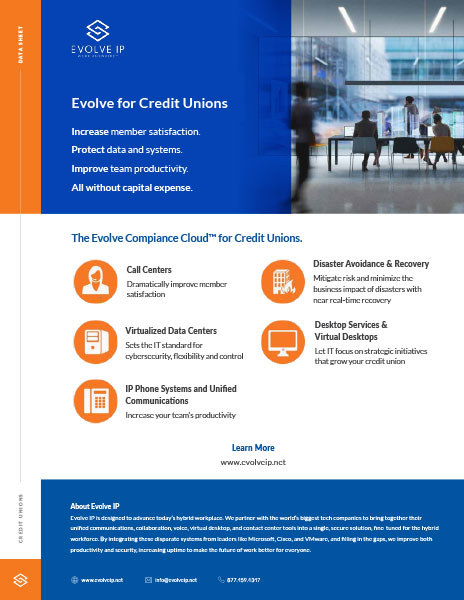 Simplify and future-proof your technology footprint with Evolve IP






It's nearly impossible to stay on top of every change in technology. Partner with Evolve IP and gain the combined experience of hundreds of technologists, all acting as an extension of your IT team. Helping you do more with less.
Featured By



Certified By