Evolve IP's electronic faxing solution enables users to send and receive faxes directly from your email and desktop anywhere, anytime using a device of your choice.
With Cloud Fax, you can free yourself from the costs of expensive toners, wasted papers and unreliable hardware.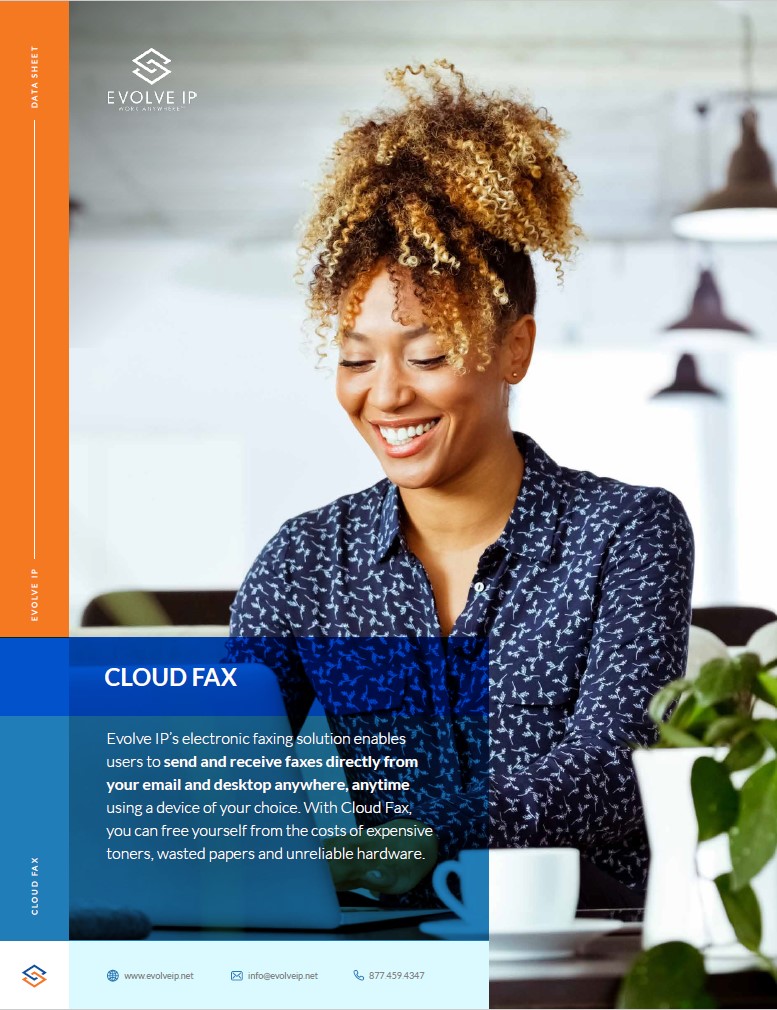 Simplify and future-proof your technology footprint with Evolve IP






It's nearly impossible to stay on top of every change in technology. Partner with Evolve IP and gain the combined experience of hundreds of technologists, all acting as an extension of your IT team. Helping you do more with less.
Featured By



Certified By