Evolve IP's Interactive Voice Response (IVR) reduces cost per call while dramatically increasing productivity and improving customer service. Simple to design and even easier for callers to use, the Cloud IVR is delivered through easily customized pre-built scripts that deliver the exact call flows and features you need.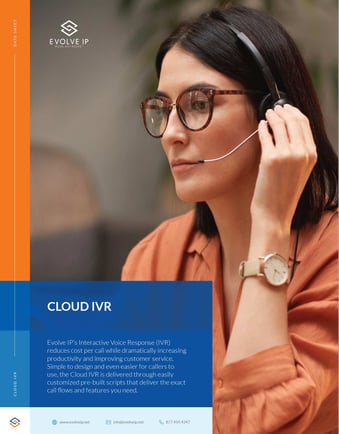 Simplify and future-proof your technology footprint with Evolve IP






It's nearly impossible to stay on top of every change in technology. Partner with Evolve IP and gain the combined experience of hundreds of technologists, all acting as an extension of your IT team. Helping you do more with less.
Featured By



Certified By