Why Implement DaaS?
This virtual desktop or DaaS comparison guide is designed for those who are looking into hosted virtual desktops or desktops as a service (DaaS). It also compares the technology to Evolve IP's Workspaces solution.
Evolve IP has been providing DaaS solutions for over 11 years and is the largest multi-tenant VMware DaaS provider in the United States. Our solution has been named in every Gartner DaaS Market Guide since inception. We also work with Citrix and have deployed virtual desktop infrastructure (VDI) for clients. Bottom line, we have a lot of experience to pull from for this comparison.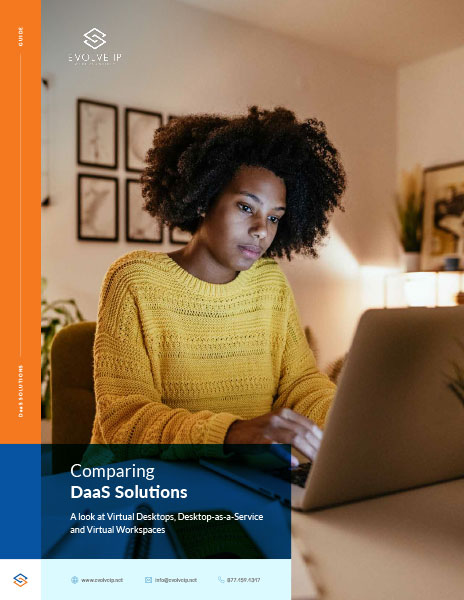 Simplify and future-proof your technology footprint with Evolve IP






It's nearly impossible to stay on top of every change in technology. Partner with Evolve IP and gain the combined experience of hundreds of technologists, all acting as an extension of your IT team. Helping you do more with less.
Featured By



Certified By