How to Leverage Virtual Desktops for Remote Contact Center Agents
Customer Experience is more than connecting the caller to the agent. It's about providing the remote contact center agent with a simple method to access the internal business systems often required to solve the caller's problem
With Evolve IP's Virtual Desktop Solution, the agent not only gets access to ANY contact center platform, but to all the critical business applications and systems, enabling them to deliver a world-class customer experience.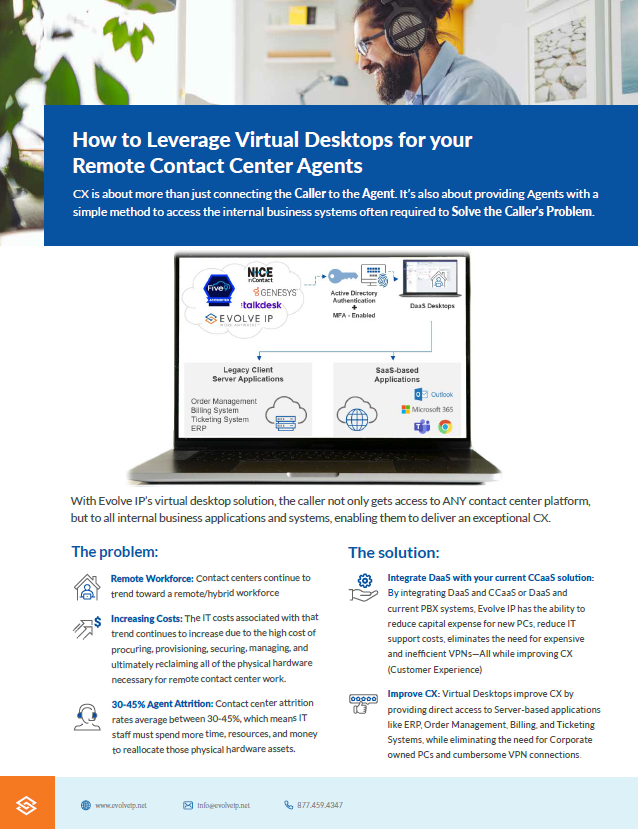 Simplify and future-proof your technology footprint with Evolve IP






It's nearly impossible to stay on top of every change in technology. Partner with Evolve IP and gain the combined experience of hundreds of technologists, all acting as an extension of your IT team. Helping you do more with less.
Featured By



Certified By