High Level Overview of the Checklist:
General Planning
Data Center Checklist
Communications Systems: Telephony
Communications Systems: Call Center
This document provides suggestions for executives to evaluate their current disaster avoidance plans or, should a plan not exist, provide directional measures to protect their information and communications systems. It is broken down into 3 functional areas: General Planning, Data Center Preparation and Communications System Continuance. This checklist does not cover human resources, insurance protection or crisis management communications.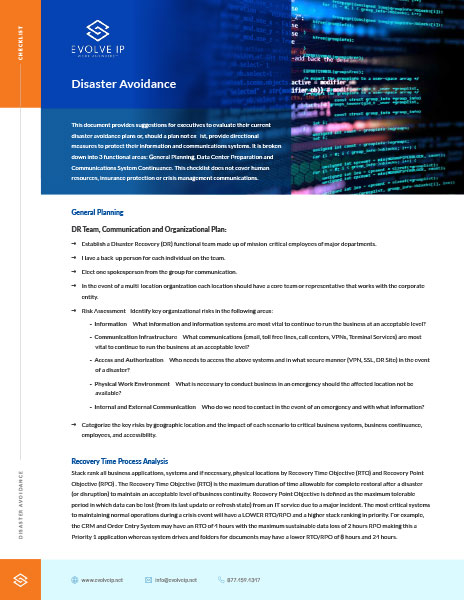 Simplify and future-proof your technology footprint with Evolve IP






It's nearly impossible to stay on top of every change in technology. Partner with Evolve IP and gain the combined experience of hundreds of technologists, all acting as an extension of your IT team. Helping you do more with less.
Featured By



Certified By