Evolve IP's Cloud Connect solution, powered by Turnium, delivers regional and global private wide area networks that connect clouds to edge and IoT devices, headquarters to branch offices and remote sites anywhere. Evolve IP builds and manages the performance of a dedicated multi-site, multi-path network for you using layer 3 overlay SD-WAN technology.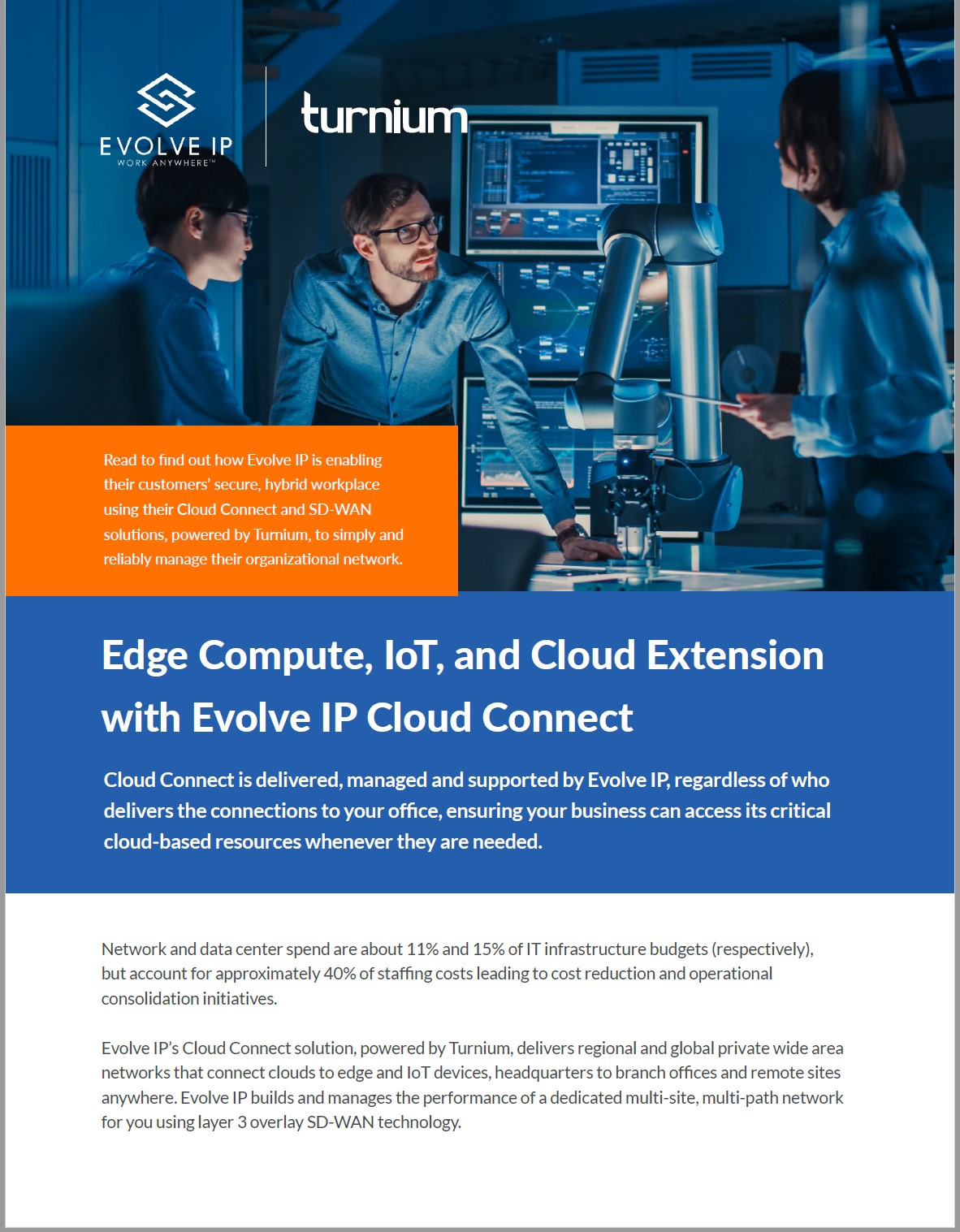 Simplify and future-proof your technology footprint with Evolve IP






It's nearly impossible to stay on top of every change in technology. Partner with Evolve IP and gain the combined experience of hundreds of technologists, all acting as an extension of your IT team. Helping you do more with less.
Featured By



Certified By