Evolve Messaging enable users to send and receive text messages to partners, customers, and other employees via their business phone number directly from within Microsoft Teams or the web. Evolve Messaging, integrated with Evolve IP's Microsoft Teams Direct Routing solution simplifies communications by allowing professionals to use a single business number for SMS and voice calls, all while ensuring security and maintaining all interactions on a single platform.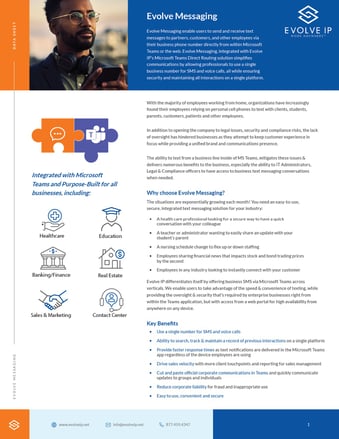 Simplify and future-proof your technology footprint with Evolve IP






It's nearly impossible to stay on top of every change in technology. Partner with Evolve IP and gain the combined experience of hundreds of technologists, all acting as an extension of your IT team. Helping you do more with less.
Featured By



Certified By