Cloud security is a fundamentally new landscape for many companies. While many of the security principles remain the same as on-premises, the implementation is often very different. This overview provides a snapshot of five best practices for cloud security: identity and access control, security posture management, apps and data security, threat protection, and network security.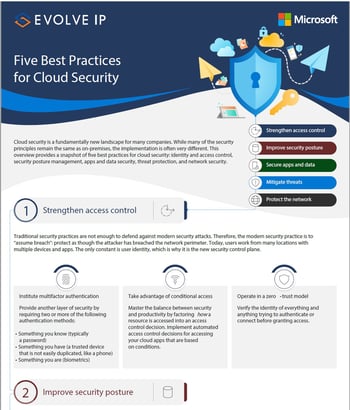 Simplify and future-proof your technology footprint with Evolve IP






It's nearly impossible to stay on top of every change in technology. Partner with Evolve IP and gain the combined experience of hundreds of technologists, all acting as an extension of your IT team. Helping you do more with less.
Featured By



Certified By