Combination of high-performance infrastructure and managed services offers world-class PHI protection.
Halfpenny Technologies Inc. (HTI), a leading digital health provider, has hosted their private client and patient data securely on Evolve IP's cloud infrastructure for seven years. To meet HIPAA and HITRUST compliance requirements and ever-changing data security demands, HTI is continuously enhancing their business continuity profile and improving system performance and stability.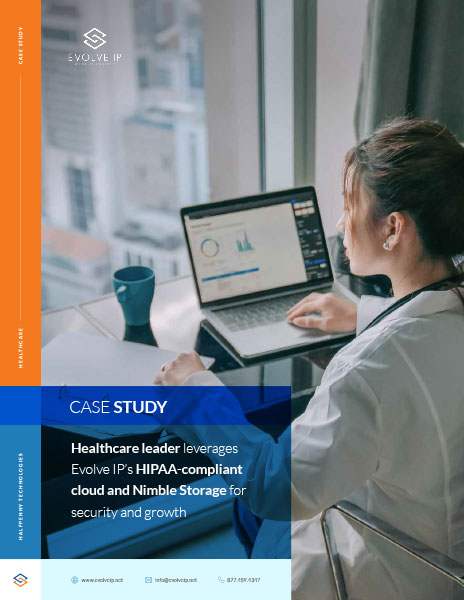 Simplify and future-proof your technology footprint with Evolve IP






It's nearly impossible to stay on top of every change in technology. Partner with Evolve IP and gain the combined experience of hundreds of technologists, all acting as an extension of your IT team. Helping you do more with less.
Featured By



Certified By