Evolve IP has been at the forefront of the hybrid work movement, partnering with the world's biggest tech companies to bring together their unified communications, collaboration, voice, virtual desktop, and contact center tools into a single, secure solution, fine-tuned for the hybrid workforce.
Our Hybrid Workplace Survival Guide is designed to share what we've learned over the years from helping our customers create a fluid business infrastructure that works anywhere and evolves everywhere.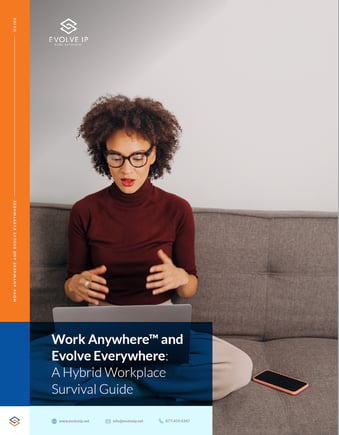 Simplify and future-proof your technology footprint with Evolve IP






It's nearly impossible to stay on top of every change in technology. Partner with Evolve IP and gain the combined experience of hundreds of technologists, all acting as an extension of your IT team. Helping you do more with less.
Featured By



Certified By