Getting the most out of your Office 365 investment is critical to your overall business strategy. Evolve IP can not only deliver you the right Office 365 packages for each corporate user but also provide full management and US-based support of your cloud-enabled solution.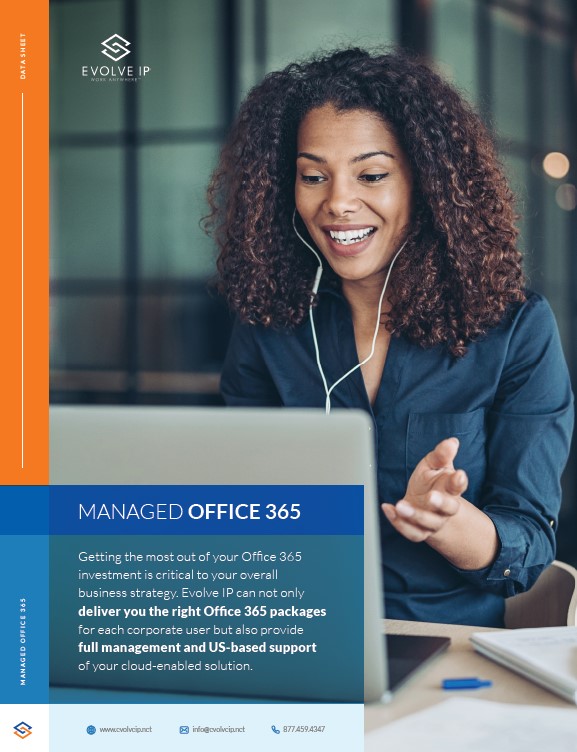 Simplify and future-proof your technology footprint with Evolve IP






It's nearly impossible to stay on top of every change in technology. Partner with Evolve IP and gain the combined experience of hundreds of technologists, all acting as an extension of your IT team. Helping you do more with less.
Featured By



Certified By