Drive workplace collaboration through one digital hub where teams can meet, call, and chat. Use Microsoft Teams to have instant conversations with members of your staff or guests outside your organization. You can also make phone calls, host meetings, and share files.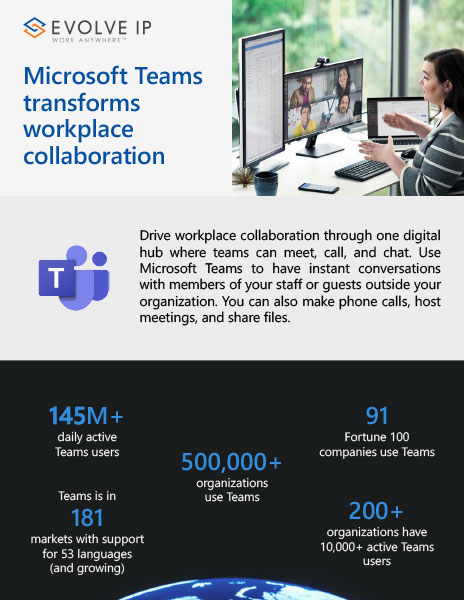 Simplify and future-proof your technology footprint with Evolve IP






It's nearly impossible to stay on top of every change in technology. Partner with Evolve IP and gain the combined experience of hundreds of technologists, all acting as an extension of your IT team. Helping you do more with less.
Featured By



Certified By