The COVID-19 pandemic accelerated the shift to a distributed workforce model that's fast becoming the norm. This new workforce model will be here to stay: In fact, nearly 75 percent of CFOs plan to shift some employees to remote work permanently.
Can you continue to rely only on on-premises VDI delivery and management? Download the infographic to learn more.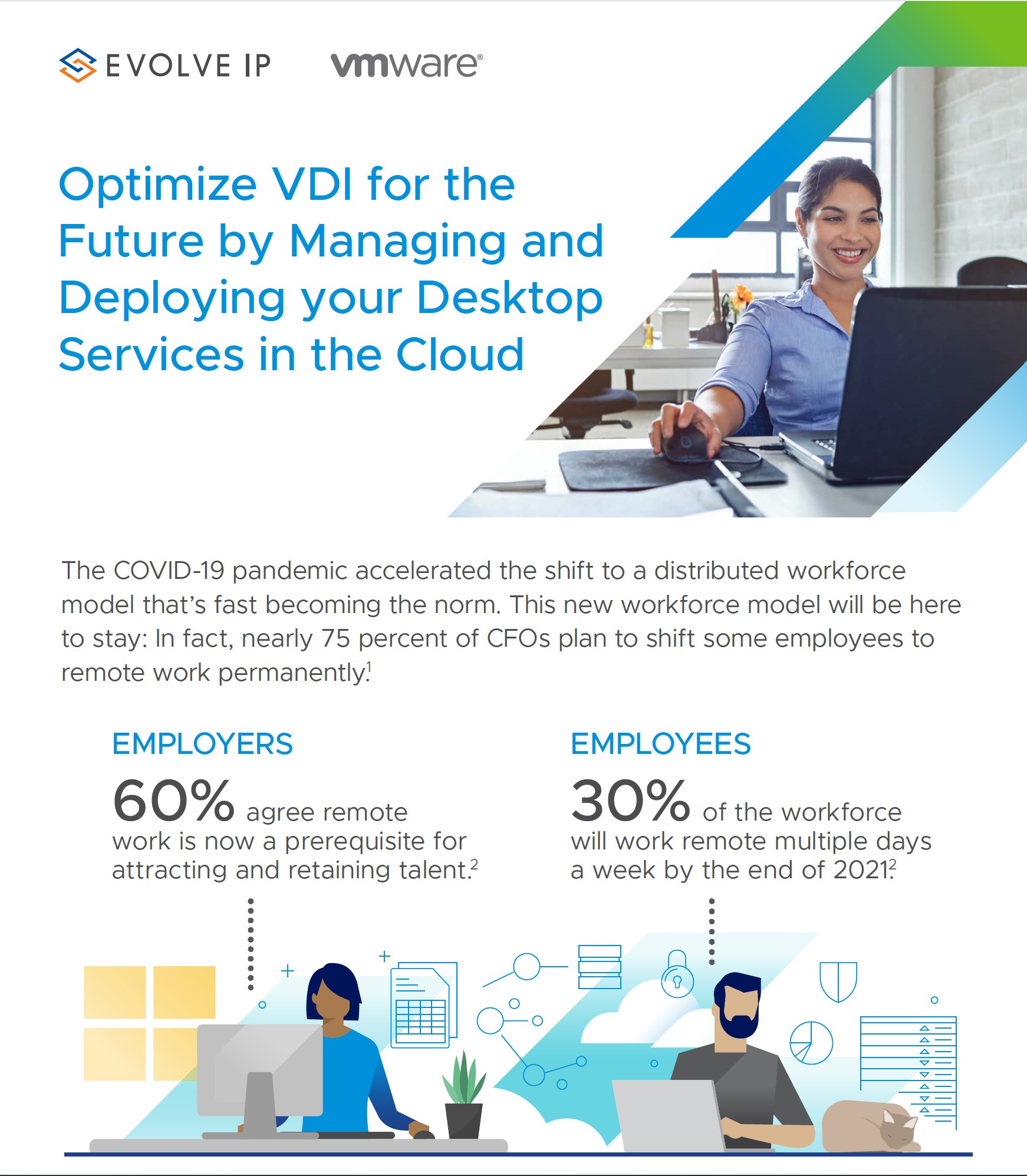 Simplify and future-proof your technology footprint with Evolve IP






It's nearly impossible to stay on top of every change in technology. Partner with Evolve IP and gain the combined experience of hundreds of technologists, all acting as an extension of your IT team. Helping you do more with less.
Featured By



Certified By