The best way to understand customer feedback is to simply ask the customer directly. Evolve IP's Post Call Survey provides businesses the opportunity to improve customer experience and contact center performance by collecting immediate feedback from the customer about their recentinteraction with their contact center representative.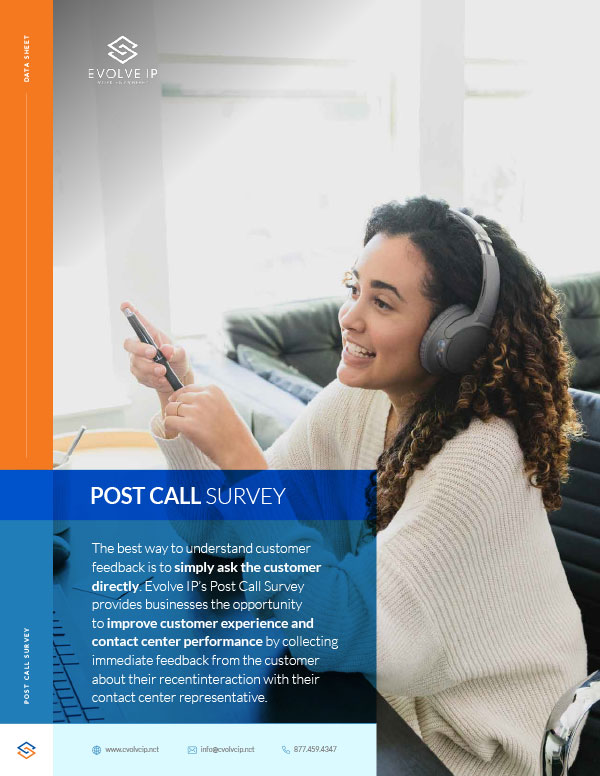 Simplify and future-proof your technology footprint with Evolve IP






It's nearly impossible to stay on top of every change in technology. Partner with Evolve IP and gain the combined experience of hundreds of technologists, all acting as an extension of your IT team. Helping you do more with less.
Featured By



Certified By