In January 2022, an independent research firm completed a survey of 1,000 unbiased IT leaders about the impact ransomware had within their environments, as well as their remediation methods and future-facing strategies.
Respondents consisted of one of four personas: CISOs, security professionals, backup administrators and IT operations. These personas represented organizations of all sizes from 16 different countries across APJ, EMEA and the Americas, including 500 from the Americas.
Download the infographic for a quick view of their findings.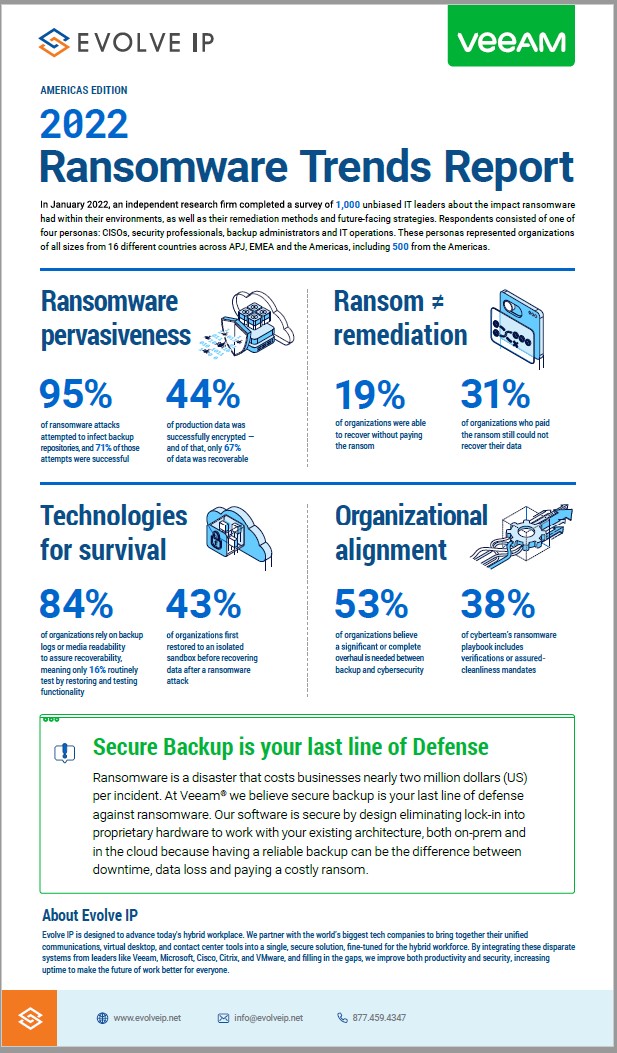 Simplify and future-proof your technology footprint with Evolve IP






It's nearly impossible to stay on top of every change in technology. Partner with Evolve IP and gain the combined experience of hundreds of technologists, all acting as an extension of your IT team. Helping you do more with less.
Featured By



Certified By