In January 2022 an independent research firm surveyed over 1,000 unbiased IT leaders about the impact that ransomware had on their environments, as well as what their IT strategies and data protection initiatives are moving forward. Respondents came from organizations of all sizes from over 16 different countries across APJ, EMEA and the Americas.

All respondents must have experienced at least one cyberattack in 2021, and most actually experienced at least two attacks over that period. On average, about half (47%) of their data was encrypted by ransomware, and vulnerability was pervasive across all parts of a hybrid- or multi-cloud architecture.

This is the first broad, ransomware-related market study conducted on Veeam's behalf. The survey was developed to understand the organizational threat, operational impact, financial impact and shift and/or adoption of mitigation practices.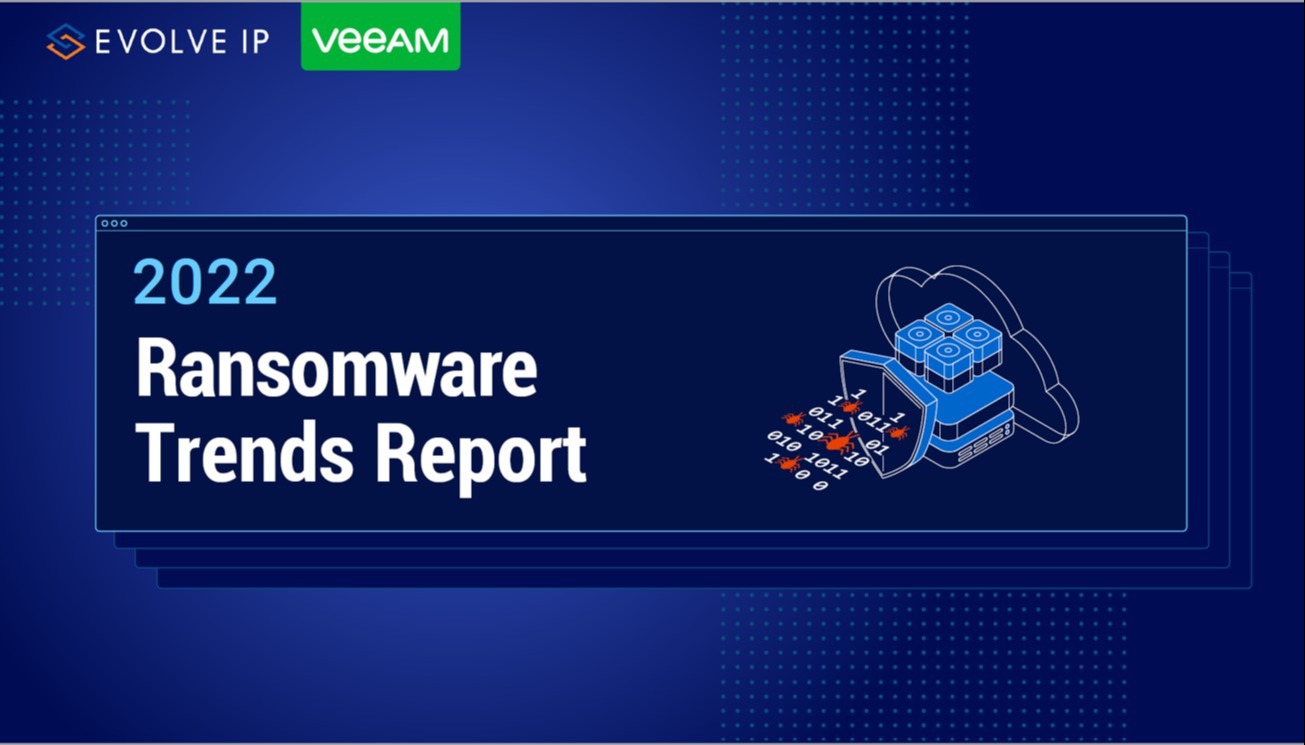 Simplify and future-proof your technology footprint with Evolve IP






It's nearly impossible to stay on top of every change in technology. Partner with Evolve IP and gain the combined experience of hundreds of technologists, all acting as an extension of your IT team. Helping you do more with less.
Featured By



Certified By