ServiceMac, LLC - Utilizing Evolve IP's Desktop as a Service
ServiceMac, LLC, along with their parent company First American Financial, are revolutionizing the mortgage servicing industry through people, process, and technology that creates a simplified experience.
Right from the start, they knew that if they were going to compete, they had to be different. Being different meant being a cloud first company.
From day 1, ServiceMac created a go to market strategy that included having their infrastructure completely in the cloud.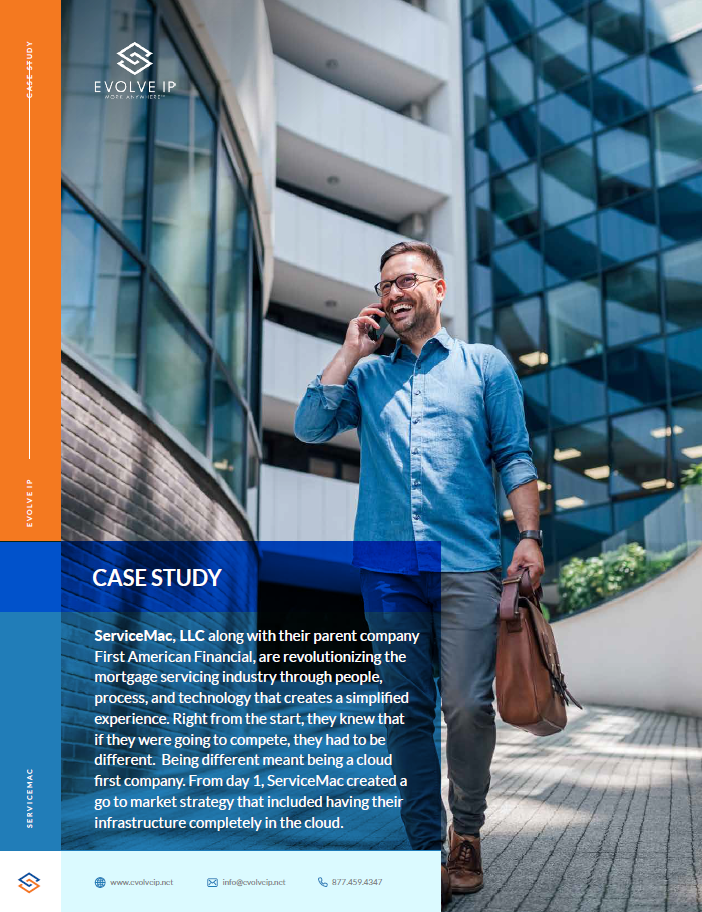 Simplify and future-proof your technology footprint with Evolve IP






It's nearly impossible to stay on top of every change in technology. Partner with Evolve IP and gain the combined experience of hundreds of technologists, all acting as an extension of your IT team. Helping you do more with less.
Featured By



Certified By