Evolve IP's interactive Teams TCO Calculator is designed to assist in projecting the Total Cost of implementing and supporting a Direct Routing deployment. The TCO model incorporates 3 primary expense categories: Physical Hardware and Software expenses, Operational Expenses, and Personnel Costs.
Get Started by Downloading the TCO Calculator for Free!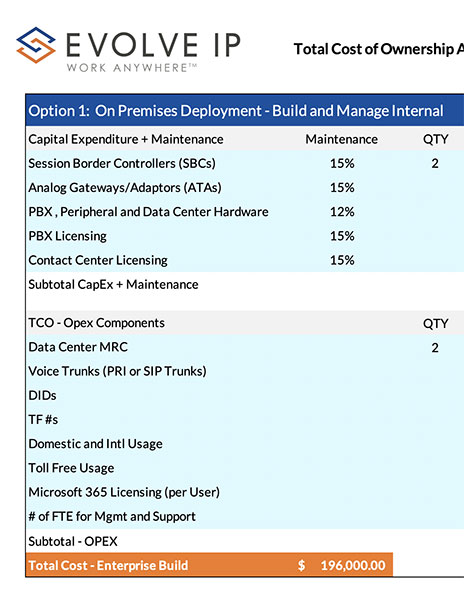 Simplify and future-proof your technology footprint with Evolve IP






It's nearly impossible to stay on top of every change in technology. Partner with Evolve IP and gain the combined experience of hundreds of technologists, all acting as an extension of your IT team. Helping you do more with less.
Featured By



Certified By