In late 2021, an independent research firm surveyed over 3,000 IT decision makers and IT professionals about their IT and data protection drivers and strategies heading into 2022. Download the infographic to learn the impact, costs, and benefits of modern data protection.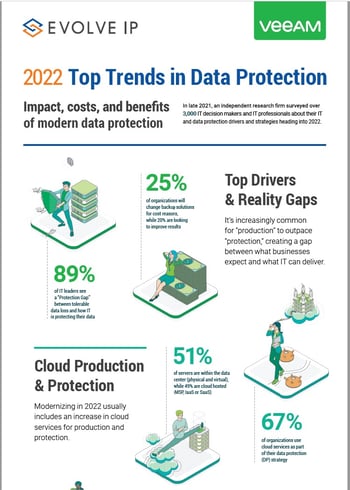 Simplify and future-proof your technology footprint with Evolve IP






It's nearly impossible to stay on top of every change in technology. Partner with Evolve IP and gain the combined experience of hundreds of technologists, all acting as an extension of your IT team. Helping you do more with less.
Featured By



Certified By