Evolve IP's DaaS is a new way to manage and deploy secure cloud-based work environments that meet the demands of modern users. The platform brings together Identity Management, Hosted Applications, and cloud Desktops into a single, secure, browser-based work environment, while unburdening IT from managing and maintaining computers.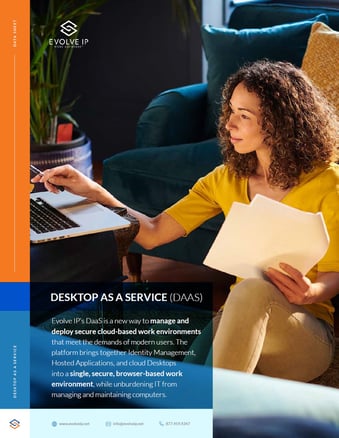 Simplify and future-proof your technology footprint with Evolve IP






It's nearly impossible to stay on top of every change in technology. Partner with Evolve IP and gain the combined experience of hundreds of technologists, all acting as an extension of your IT team. Helping you do more with less.
Featured By



Certified By