Wellsboro Small Animal Hospital required a better solution to handle IT operations for its two veterinary medical center locations. Evolve IP's Vetanium solutions relieved the staff of time-consuming IT functions and hassles, allowing team members to better serve clients and run the practice.
Download the case study to learn how Vetanium enabled this veterinary practice to operate multiple locations as a single location, improve quality, increase efficiency and reduce costs.
Evolve IP's Vetanium Server, specifically designed to meet the needs of veterinary providers, delivered the right tools to Wellsboro Small Animal Hospital to run an efficient and effective business. Evolve IP offered multiple advantages from both a financial and operational perspective that benefit the practice each day.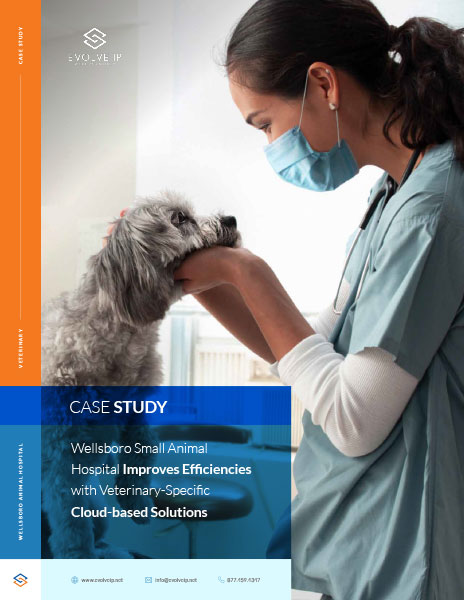 Simplify and future-proof your technology footprint with Evolve IP






It's nearly impossible to stay on top of every change in technology. Partner with Evolve IP and gain the combined experience of hundreds of technologists, all acting as an extension of your IT team. Helping you do more with less.
Featured By



Certified By